Sunzi Assignment- Ibm Essay Sample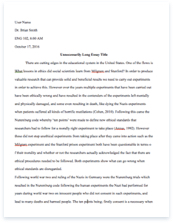 The whole doc is available only for registered users
OPEN DOC
Pages:
Word count: 4597
Category: computer
Get Full Essay
Get access to this section to get all help you need with your essay and educational issues.
Get Access
Sunzi Assignment- Ibm Essay Sample
1.0 Introduction
International Business Machines, abbreviated IBM and nicknamed "Big Blue" (for its official corporate color) was incorporated in the State of New York on June 16, 1911, is a multinational computer technology and IT consulting corporation headquartered in Armonk, New York, United States. Now, the chairman and CEO of IBM Company is Samuel J Palmisano. IBM manufactures and sells computer hardware and software, and offers infrastructure services, hosting services, and consulting services in areas ranging from mainframe computers to nanotechnology.
IBM has been well known as one of the world's largest computer companies and systems integrators. With over 388,000 employees worldwide, IBM is one of the largest and most profitable information technology employers in the world. IBM holds more patents than any other U.S. based Technology Company and has eight research laboratories worldwide. The company has scientists, engineers, consultants, and sales professionals in over 170 countries. IBM employees have earned Five Nobel Prizes, four Turing Awards, five National Medals of Technology, and five National Medals of Science.
IBM competitors
IBM's main competitors are Hewlett-Packard Company (HPQ) and Dell (DELL) but each of these companies has a different focus area. Dell makes most of its money on PC and server hardware, while Hewlett-Packard is more diversified as the leader in PCs and Imaging & Printing as well as offering IT services. Since IBM relies heavily on its Software and Services segment, it mainly competes with Hewlett-Packard in the servers and IT services markets and with Dell in the servers and software markets. Although falling behind HP in terms of revenue in 2009, IBM is the leader in servers, IT services, and software. IBM leads HP and Dell in all measures of profitability largely because IBM is focused on high-margin sectors such as services and software and has gotten out of the thin-margin PC business, in which HP and Dell are still heavily involved.
With the global recession, this divestment has proved to be beneficial for IBM with its profitability still growing even with a reduction in revenue. In addition to HP and Dell, IBM also competes with smaller IT consulting firms such as Accenture (ACN). However, IBM leads these companies by a large margin in terms of revenue, profitability, and scale. For example, in 2009 Accenture generated $18.2 billion in revenue and $1.8 billion in operating income, whereas IBM generated $58 billion in revenue for its Global Services business unit.
Company (2009) | Total Revenue ($M) | Gross Profit ($M) | Gross Profit Rate (%) | Net Income ($M) | Revenue Growth from 2008 (%) | IBM | 95,758 | 43,785 | 45.7 | 13,425 | (4.9) |
Hewlett-Packard | 114,552 | 27,028 | 23.6| 7660 | (3.2) | Dell | 61,101 | 10,975 | 17.9% | 2,478 | (0.5) |
IBM market dominance
IBM has a variety of middleware products with brands like Websphere, Lotus, Tivoli and Rational that are used to connect different types of software systems. Middleware is a type of software "plumbing" used to connect different software applications that need to share information. IBM has announced that Gartner Inc. has once again named IBM the worldwide market share leader in the application infrastructure and middleware software segment based on total worldwide revenue for 2009. IBM was the leading software vendor with a 31.5 percent market share nearly doubles that of its closest competitor. According to Gartner, in 2009 IBM grew 8.1 percent, almost three times faster than the overall market. The worldwide application infrastructure and middleware software market grew at 2.8 percent to more than $15.9 billion. According to industry analysts, IBM has been named the number one shareholder in the worldwide application infrastructure and middleware software market for sixth consecutive years.
IBM business
The major operations of the IBM Company are comprised of: a Global Technology Services segment; a Global Business Services segment; a Software segment; a System and Technology segment; and a Global Financing segment. Global Technology Services mainly provides IT infrastructure services and business process services, delivering business value through the Company's global scale, standardization and automation. Global Business Services mainly provides professional services and application outsourcing services, delivering business value and innovation to clients through solutions which leverage industry-and business-process expertise. Software consists mainly of middleware and operating systems software. Middleware software enables clients to integrate systems, processes and applications across a standard software platform.
IBM middleware is designed to open standards, which allow the efficient integration of disparate client applications that might have been built internally, or provided by packaged software vendors or system integrators. Operating systems are the software engines that run computers. Systems and Technology provides clients with business solutions requiring advanced computing power and storage capabilities. Approximately 55 percent of Systems and Technology's server and storage sales transactions are through the Company's business partners; approximately 45 percent are direct to end-user clients. In addition, Systems and Technology provides leading semiconductor technology and products, packaging solutions and engineering technology services to clients and for IBM's own advanced technology needs.
IBM technology trend
A IBM 2010 Technology Trends Survey has been conducted by IBM developer Works through online trends based on responses from 2,000 IT developers and specialists across 87 countries to provides insight into the most significant enterprise technology and industry. According to the survey, we found that 55 percent of all IT professionals expect mobile software application development for devices such as iPhone and Android, and even tablet PCs like iPad and PlayBook, will exceed application development on all other traditional computing platforms by 2015.
Additional IBM Technology Trends Survey findings include:
* 91 percent anticipate cloud computing will overtake on-premise computing as the primary way organizations acquire IT over the next five years. * Mobile and cloud computing are followed by social media, business analytics and industry-specific technologies as the hottest IT career opportunities beginning in 2011. * 90 percent believe it is important to have vertical industry-specific skills for their jobs, yet 63 percent admit they are lacking the industry knowledge needed to remain competitive. * The top four industries in which respondents identify as having the greatest opportunity to expand their careers are Telecommunications, financial services, healthcare, and energy and utilities.
2.0 SWOT Analysis
* Strength
Brand Name
Brand name is the strength of IBM Company because it plays the role of the first important player in the industry or in the field. In 2009 they were recognized as the 4th most recognized brand name in the world and they been consistently in the top 10 for 20 years. In 2003, IBM topped the study regarding the brand perception of IT services. Buyers of different IT services perceive IBM as the top brand in all vital aspects of the market.
Innovative culture of IBM
Changing and staying flexible is the connection to innovation. Innovation is important to a company in competitive strategies. Innovation becomes one of the strength for IBM Company. In 1945, they were the first company to establish dedicated research labs for the creation of technological innovation.
IBM Company produces the world's fastest important frame and many revolution technologies. For example, they produce the speech recognition software can work using by our voice and produce a blue gene a supercomputer which has the speed of 500 times fastest than world fastest computer. Through such extraordinary and innovative technologies, IBM is able to wage some of the best back hand facilities.
Creative service
Creative service is the strength for IBM Company. Because of the government are getting strict about the problem of environment and screwing it up day by day with strict rules, so IBM Company came in market with its revolutionary Green technology through which they can save 40% of energy cost through animation, consolidation and consultancy. This dimension is eco friendly as well a positive sign for IBM because they are saving huge amount of energy cost.
Strong global presence of the company
The IBM Business Continuity and Resiliency Services have a worldwide presence across four important geographies and provide consulting services as well as recovery support for the large systems, midrange and even distributed environment customers. In addition, IBM brings their customers the convenience of doing business in their customer's own language and culture because it can help to reduce efforts, time and cost of travelling, and that also enables an easy access to a business environment.
* Weaknesses
Market share declined
Market share declined become the weakness of IBM Company, this is because of the growing competition in the national as well as global business industry. In 2007, the market share of the company had decline, making HP Company become the leader of company and replace the previous number one place of IBM in the worldwide market share. HP showing a 29.65 points, compare to the 28.9% points to IBM's loss, which shows that the companies are switching places.
Higher employee population
Human resource of work force is considered as the key of factors that drive the success of the company, but if it is consider too much, everything is bad. Thus, IBM has a huge employee population about more than 400, 000 employees and mostly are highly paid. This can affect the entire operation of the company in terms of the production cost.
Communication across different countries
The communication across different countries is the weakness of IBM Company because it has a huge employee population. It is difficult to communication and unable to transfer the messages correctly to one another. For example, having helpdesks in India creates language barriers in the US. India has exported many engineers to the US because they are cheaper to pay but also India engineers do not have both educational and experiential accolades of their US counterparts.
High expenses
IBM Company spends a lot of expenses in research and development, value chain, supply chain, operating system and so on. It is causes IBM Company earn a little revenue and have very limited supplier in the market. For example, IBM Company spends nearly $3.4 trillion on supply chains in 2005. Besides, IBM spends about $5 to $6 billon for research and development annually.
* Opportunity
Increased globalization
The opportunity for IBM Company is increased globalization. It can help IBM Company to balance the fluctuations in different economies, in order to maintain their competitive advantage and eventually helps to continue the growth of the company in term of size, sales and market share.
Strong and stable economic market context
IBM Company is well known because of its recent history as one of the world's largest computer companies and systems integrators. With over 400,000 employees worldwide, IBM is one of the largest and most profitable information technology employers in the world. IBM holds more patents than any other U.S. based Technology Company and has eight research laboratories worldwide. Therefore, IBM possess a good place in market, just with little feasible strategies to market changes, IBM can hold a large share in market. Since, IBM is almost created monopoly on server market, that's why it's not easy for other companies to enter in this field and compete over IBM.
Maintain a competitive edge in the marketplace
Innovation is a very important aspect, thus it can be done by have a collaborative or partnership with other IT-related companies to create new products in the ever changing market. Moreover, it will be also important for the company to focus on the growing demand of the public and other organizations towards open source software. This is due to the fact that some of the competitors of the company in the software and IT-services industries are offering products and services that are too high that cannot be afford by the clients.
Wireless Applications
Opportunity of the company is the growing demand for IT and Information
Systems, this is due to the fact that most of the organizations, companies and businesses in the world are becoming more aware regarding the importance of application of technology, particularly IT in their processes. Therefore, IBM should apply wireless solutions that enable customers to extend their reach to clients, suppliers and employees using wireless and emerging technologies. The wireless and internet services can provides the company new opportunities to explore.
* Threats
Intense competition
Nowadays, computers become the basic needs of most of the individual. So, there are many IT companies are entering this industry. IBM Company are facing the threat from many competitors like Hewlett-Packard and Dell because they move faster, provide less expensive products and services and change rapidly with customer environment. Because of the intense competition, IBM Company always spent a lot of expenses and sometimes is over the budget. Hackers
Web attacks, such as those using malicious code are increasing, while the number of bad web links rose by 348 percent last year. IBM's security vendors should make progress in the battle. Hackers and sensitive information can be exposed and exploited by individuals therefore IBM needs to be innovative with regards to firewalls and protective software.
Global recession
Global recession become the threats for IBM Company. Global recession is not only will affect the business of IBM Company but also other businesses in the world. Besides, it will affect the buying behavior of customer. IBM Company may be facing the losses in business or they needs to take effective cost reduction strategies to sell their products or services during the unstable market conditions.
Changing customer tastes
Changing customer tastes is another threat for IBM Company. Nowadays, customer tastes is always keeping changing, they want the innovative and
creativity and advance technology or product to fulfill their tastes. It is become IBM Company difficult to estimate the customer tastes and unable to compete with their competitors if their technology or product still remain unchanged. 3.0Findings
Discovering Opportunities
Discovering opportunities is one of the philosophies that used by IBM Company. It is under Sun Zi's Art of War Chapter 6 Weaknesses and Strength. It involves two concepts, there are strength and weakness that describe the cycle that creates and fills opening naturally. "Strength does not come from size and money. It comes from adapting to opponent's weaknesses" said by Sun Zi. "If competitors focus on price, they sacrifice quality; If they focus on quality, they are vulnerable on price; If they focus on speed, they lack accuracy: If they focus on accuracy, they lose on speed." We need to look for the opportunities to find out the weaknesses of competitors and we explore it to get it better for our product and service, so that we can achieve the success.
Dell is the competitor of IBM Company, the best product of dell is its hard drive and monitor. Year 2005, Dell have creates well of its CRT monitor (E773C) with gives the best graphics solution to the customer. It also offers optimum satisfaction to the customers and removes any problem encountered when using the monitor but the produce cost of the monitor maybe high then other monitor. This becomes a weakness for Dell. Therefore, IBM will take this opportunity to create well on its CTR monitors products (ThinkVision C170) with high quality but the price is reasonable for customers. The monitors produce exceptional performance and this gives it advantages over other branded monitors. This is the way how IBM discovering the opportunities from Dell weaknesses to make a competitive advantage in market.
Leadership
The philosophy of leadership is under Sun Zi's Art of War Chapter 8 Variation and adaptability. Leadership describe as the ability to create and articulate a vision with such clarity and vigor. "Great leaders are people who inspire exceptional performance and bring to life the relationship between fulfilled, motivated staff and great customer's service." said by Andrew Moss, CEO, Aviva plc. There have five positive traits of leadership, there are cautiousness, courage, composure, pragmatism and sincerity. Sam Palmisano was named chief executive officer (CEO) of the IBM Corporation on 1March2002. He is a great leaders who lead IBM become the largest I.T company in the world and 45th largest company overall in year 2009. Besides that, He has shifted many development and support positions to IBM.
One of the examples for variation and adaptability in IBM was the supply-chain management (SCM). In year 2005, IBM supply chains was difficult to manage and become more complex, its causes higher cost to run the business with spending around $3.4 trillion for the supply chains. To overcome this problem, IBM is creating a SCM business transformation outsourcing practice. The SCM solution is enabling to help IBM improve costs and customer service, while decreasing overall supply chain inventory. In year 2006, IBM Business Performance Management enables company to visualize end-to-end process across business and I.T system, analysis execution in real time against goals and make adjustment as needed. As a result, Sam Palmisano has a good leadership to lead IBM to overcome problem in any situation.
Competitive analysis
Competitive analysis is the philosophy under Sun Zi's Art of War chapter 1 Detailed Assessment and Planning. Competitive analysis is the process of identifying the performance and marketing strategy of competitive brands or products in the marketplace. Through the competitive analysis, marketers able to find out the competitive environment, competitor's products, prices, service and so on. It has five factors that decide the business success, there are analyze the business mission, analyze the business trends, analyze the business market, analyze the business decision-making skills and analyze the business system.
Porter's five force analysis is considered the type of competitive analysis. In year 2005, IBM is adopted Porter's five force analysis to determine the competitive advantages in the server markets. (IBM POWER5 processor-based rack-mounted server running with the Linux operating system).
(i)The threat of entry
The threat of entry for the server market was low because of the enormous costs on the research and development, relevant support products and services. IBM spent around $171Million in system and technology for server product in year 2005 (annual report 2006) and also spent over $1Billion in the Linux operating system in year 2001.
(ii)The threat of substitutes
The web hosting business might be the biggest threat of substitute for the server product in the market. This is because the web hosting operating in low cost and easy to manage.
(iii)The power of buyer
The power of buyers for the server product in UK was higher than other country because the buyer did not concern to the firm and the switching cost is low for the buyers.
(iv)The power of suppliers
There are two biggest processor providers in the world (Intel and AMD), they have strong power on supplying. Although the power of suppliers might be decreased resulting from the competition between two companies.
(v)Competitive rivalry
In year 2003, the world server market was continues to showing promising signs and the competitive rivalry in the server market was becoming intense in the world. Competitors include IM, HP, Dell and Fujitsu.
Loyalty, discipline and trust
Loyalty, discipline and trust are the philosophy under Sun Zi's Art of War Chapter 9 Movement and Deployment of Troops. "When the men are punished before their loyalty is secured, they will be rebellious and disobedient. If disobedient and rebellious, it is difficult to deploy them." said by Sun Zi. It is important to builds up the loyalty, discipline and trusts in the organization, so that the staff of company have a motivate to work effectively and efficiently. Besides, it is the key of success of the company. Without the loyalty, discipline and trusts, it is easy to come into the conflict among the staff, rebellious and disobedient of staff, conflict among organizations and so on.
IBM builds up the employee loyalty by providing monetary and non-monetary allowance to their employee. From the pass, IBM was the first company to provide group life insurance (1934), survivor benefits (1935), oversee training (1932), training and employ disabled people (1942), and others. IBM provides many type of non-monetary allowance to gained loyalty from their employees and motivate them to be work harder in performance. Therefore, IBM will gain competitive advantages in the market because they are able to hire more talented people to work.
For current, IBM adopts the service-oriented architecture (SOA) to supporting both employee self-service and manager self-service. Its help the processes become more efficient and more focus on strategic initiatives such as recruiting, organizational development, and training. Besides that, it can be defined and customized to fit your workspaces and enable to stay ahead of HR workload. In addition, employee self-service provides employees with easy, access to real time corporate information, policies and procedures at any time of the day, help to improve corporate-wide communication and ultimately build up employee loyalty and job satisfaction.
4.0Recommendation
Sponsorship
IBM Company can enhance the company's image by sponsoring the event or activity like PC Fair, National ICT, Digital Lifestyle Expo and so on. Sponsorship can help IBM Company to provide a great means of broadening their competitive edge by improving the company's image, visibility and credibility. This is because sponsoring can rise up the awareness from the people to the company's name and the product. For example, when potential customers think of the event, they will think our company's name and buy our product. Besides that, IBM Company can use the opportunity of sponsoring the event to differentiate the product from competitors, develop closer and better relationships with customers and showcase products or service. Sponsorship is an effective promotion strategy to improve IBM Company's business strategies and to forge ahead the success.
Implement reward policy and provide job enrichment
IBM Company should consider take care the needs of employees by implement reward policy and provide the job enrichment in the organization. Implement the reward policy will help to motivate the employees to work better, to increase job satisfaction and better work performance. For example, employee will be work harder to get the reward like bonus or free trip. Besides that, job enrichment able to motivate the employee to improve their skills and knowledge.
Employee will be have different skills and knowledge in different aspect and able to handle any task. In addition, IBM Company should delegate some authority of making decision to the employee, so that they feel motivated and able to do well in their work. By implement reward policy, provide job enrichment and delegate the power to employee will motivate the employee to do well in their work and able to help IBM Company to improve its business strategies and success.
Improve innovative and creativity of product
IBM Company should enhance the innovative and creativity of the product and try to fulfill the needs and preferences of customers. Nowadays, the needs and preferences of customers is always changing, it causes IBM Company need to create own product, so that they can compete with their competitors, especially Dell and Apple. IBM Company can do the analysis and research to find out what is the needs and tastes of customers nowadays. For example, they can collect the comment from the customers after the customers testing the new product.
Besides that, IBM Company can also do the survey or questionnaire with customers to find out the needs and preferences of customers and their suggestion or recommendation about our product. So that, IBM Company can creates the product that able to fulfill the needs and preferences of customers. Besides that, IBM Company can add the features in their product to make it more innovative and creative like IBM Company design the laptop with add some features like thinner size, touch screen, 3D function and so on. With the creativity and innovative idea, IBM can bring a great success in competitive edge.
Implement balance scorecard
IBM Company needs to implement balance scorecard in the organization to make more cost effective. IBM Company spends a lot of expenses over billions or millions every year, for instance spent around $171Million in system and technology for server product in year 2005 (annual report 2006) and spent over $1Billion in the Linux operating system in year 2001. It causes IBM Company always facing the difficulties in running the business. With implement balance score card in the organization, IBM Company able to reduce the cost, gain market share and increase profitability in the long run. It also helps IBM Company eliminate the problem of lack of money to run the business and able to obtain a great success in the future.
5.0 Conclusion
Sun Tzu Art of War is the oldest military classic in Chinese literature, this art of war was authored by Sun Tzu himself. Although he was a military general, his opinion and thinking were completely different with other generals at that era. He planned every move and even considered every side that maybe affects the result of the war. Winning is his only goal, no any lose will become as a result that is what in his mind. When studying the Sun Tzu Art of War, it instructs everyone to understand what strategies should be having in the war and how to get the victory in that war.
As such as in an organizational or a business, these strategies also can be practiced that is because the concept is the same between war and business even though the business world is not unlike the battlefield. Sun Zi strategy can be applied by the organization to defeat their competitors in order to gain market place for the business and make company become more profitability. As when we learning Sun Zi, it teaches us many strategies about how to compete with competitors, when is the best timing to compete, ways to predict victories and so on. Lastly, through this assignment, we have learned the important and usefulness of Sun Zi Art of War for a company to operated their business effectively and efficiently.
6.0 APA References
1. Company description- International Business Machines. (2011, January 17). [Online article]. Retrieved on March 27, 2011, from
http://www.marketwatch.com/investing/stock/IBM/profile 2. History of IBM. (2011, March 24). [Online article]. Retrieved on March 27, 2011, from http://en.wikipedia.org/wiki/History_of_IBM 3. IBM poised for upside from middleware market dominance, growth of cloud. (2011, January 4). [Online article]. Retrieved on March 27, 2011, from http://seekingalpha.com/article/244813-ibm-poised-for-upside-from-middleware-market-dominance-growth-of-cloud 4. IBM survey: IT professionals predict mobile and cloud technologies will dominate enterprise computing by 2015. (2010, October 8). [Online article]. Retrieved on March 27, 2011, from http://www-03.ibm.com/press/us/en/pressrelease/32674.wss 5. International Business Machines (IBM). (2010, February 12). [Online article]. Retrieved on March 27, 2011, from http://www.wikinvest.com/stock/International_Business_Machines_(IBM) 6. Report: IBM named market share leader in middleware software for sixth consecutive year. (2010, April 20). [Online article]. Retrieved on March 27, 2011, from http://www-03.ibm.com/press/us/en/pressrelease/29952.wss 7. Detailed Assessment and Planning-Sun Tzu. (2011, January 1). Retrieved on March 22, 2011, from http://suntzusaid.com/book/1#
8. Weaknesses and Strengths-Sun Tzu. (2011, January 1). Retrieved on March 22, 2011, from http://suntzusaid.com/book/6#
9. Variations and Adaptability-Sun Tzu. (2011, January 1). Retrieved on March 22, 2011, from http://suntzusaid.com/book/8#
10. Movement and Development of Troops-Sun Tzu. (2011, January 1). Retrieved on March 22, 2011, from http://suntzusaid.com/book/9
11. SWOT Analysis of IBM. (2010, June 2). Retrieved on March 20, 2011, from http://www.freeswotanalysis.com/information-technology-swot/25-international-business-machines-swot-analysis.html
12. SWOT Analysis-IBM (2010, January 21). Retrieved on March 20, 2011, from http://www.personal.psu.edu/auk3/teaching/portfolio/ist301/cases/SwotAnalysis_IBM.pdf