Supply and Demand Essay Sample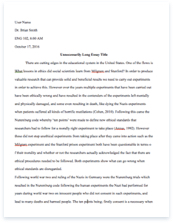 The whole doc is available only for registered users
OPEN DOC
Download Essay
A limited time offer!
Get a custom sample essay written according to your requirements urgent 3h delivery guaranteed
Order Now
Supply and Demand Essay Sample
What are the effects of international trade to GDP, domestic markets, and university students? International trade comprises exports and imports, the net result of which affects our GDP. Since our imports exceed our exports, our GDP would be impacted by our net exports or deficits. "The rippling effect of financing deficits is an increase in interest rates from selling bonds that reduces investments and growth. This further reduces GDP" (Colander. 2010). Domestic markets flourish when there is a demand for local products overseas. If the domestic markets have to compete with imported products it could be a struggle. However jobs can be created for the advertising, sales, and distribution of foreign imports. The effect of international trade on university students has recently brought about an awareness of a vibrant industry in the education services. Of the 35 billion dollar worldwide market for international students, the U S was able to capture a market share of 45%, showing a healthy surplus of $12.6 Billion in higher education..
The effects of international trade to GDP, domestic markets, and students contain both imports and exports that will produce a positive or negative result. The net outcome will crash into GDP. The United States imports surpassing its exports will cause an increase to GDP. GDP includes consumption, government expenditures, and investments. It is preferred to have more exports versus imports. However, this creates a direct effect on domestic markets and students using federal loans to fund their education (Colander, 2010). The imports and exports are controlled by the government and the United States will always need the opportunity to provide and produce for the citizens of this country and use other countries as a resource for our needs.