Suzlon Energy Limited Essay Sample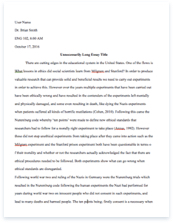 The whole doc is available only for registered users
OPEN DOC
Pages:
Word count: 1015
Category: energy
Download Essay
Get Full Essay
Get access to this section to get all the help you need with your essay and educational goals.
Get Access
Suzlon Energy Limited Essay Sample
Suzlon Energy Limited (Suzlon) has emerged as India's largest manufacturer of wind turbines besides making an international footprint in the wind energy market.By adopting an aggressive growth policy, Suzlon has transformed itself from a family run business into a successful enterprise. A wild card entrant in the turbine manufacturing and project development arena, Suzlon was driven by the aspiration to create reliable power that was both cheap and environment friendly. Being completely new in the business of manufacturing wind turbine generators, it was challenging and risky for Suzlon due to the high capital investment required. But the ever-increasing demand for power and the sudden shift towards renewable energy due to environmental concernsmakes this a very lucrative industry to invest in.
Government policies have played a substantial role in providing incentives and supporting the growth of wind industry in Europe, North America and Asia. The environmental benefitsand the energy security provided by wind energy are leading many governments to implement a wide range of policy mechanisms. But in order to be effective, national and local government support is imperative. These policy incentives not only motivate players to enter wind energy market but have also raised the standards that need to be met. One of the dominant policies observed in the U.S and India was the Renewable portfolio standards (RPS), which required Suzlon and the like to expand their production of energy to meet the RPS standards. Hence adapting to different government policies in different countries is essential to meet the consumer needs. The wind industry was growing rapidly on a global scale in the developing world and the U.S, and was no more concentrated in Europe, the oldest market for wind energy. Suzlon faced heavy competition in the International market from players like Vestas (Denmark), General Electric Wind (U.S), Gamesa (Spain), Enercon (Germany), Goldwin (China).
Even in the home ground it was competing with NEPC Micon. Suzlon enjoyed 15% cost advantages over its competitors in its operations and manpower by having its base in India. It also had to work harder to prove itself as a reliable, quality oriented exporter of wind turbines, as India was not a known player in the wind energy market. Suzlon's aggressive growth strategy since its inception in 1995 has been effective in tackling competition but it has lacked the financial backing enjoyed by its competitors to sustain its expansion plans. Technology has led to the development of offshore wind capacity that accounts for 1170MW worldwide. Several projectsin Europe are already in the pipeline owing to government support through policy mechanisms. This huge untapped potential needs to be realized by Suzlon to stay ahead along with its competitors in the wind energy market. Suzlon's acquisition of Repower has provided it an opportunity to grow in this offshore wind energy sector.
The inadequate supply of components was a huge problem for the wind industry as a whole. Suzlon avoided dependency on suppliers to an extent through its collaborations with Sudwind, a German company and its subsequent acquisition of AE Rotor Holding B.V, Hansen and Repower Systems AG. The acquisitions have been beneficial to both companies involved and have helped Suzlon make its presence internationally. Suzlon has to find a way to manage this diversification in its product portfolio and increased scope of services. Development of new leadership team through training is essential to manage growth of human resources and enable inclusive international governance. Hence it becomes imperative to successfully merge the corporate cultures of the acquired organization with the parent company. The acquisitions also helped Suzlon gain access to latest technology and technical expertise and produce more competitive products in the marketplace. But the high supplier bargaining power was still hindering the growth of Suzlon with the vendors controlling the timing and the cost of parts. Hence building a reliable supply chain to secure inbound logistics is crucial for Suzlon to grow in the future. And Suzlon has to take a decision to either outsource manufacturing of its components or go ahead with forward and backward integration to have full control of its product.
Suzlon stands apart from its competitors by focusing on providing integrated solutions that include products, operation and maintenance. Its goal is to satisfy its customers needs in a convenient and cost effecctive manner. It is therefore necessary for Suzlon to ensure development of its vertical integration to continue providing end-to-end solutions which would also gaurantee a steady supply of components. Suzlon's venture into the Asian market was not entirely smooth. The laws and regulations in China, language barriers and cultural differences are hindering progress. Even in India, Maharashtra Energy Development Agency (MEDA) has stopped providing incentives to investors setting up windmills. Also talent management in the emerging economies is difficult as labor force had numerous opportunities. Suzlon entered into the U.S market with the help of its subsidiary Suzlon Rotor and agreements with Edison Mission Group and PPM energy. Suzlon has lot of opportunities to grow as the U.S market has just started to invest in renewable sources of energy. As a result, government policies were expected to become more aggressive and prominent in the future.
Constant innovation through research and development is indispensible in this industry to achieve greater cost efficiency and quality of products,to fulfill the need to reduce cost of power from wind to consumers. Hence Suzlon should continue to maintain a strong R&D effort, which it is currently doing in the areas of process engineering, composite wind turbine technology, design of gearboxes etc.
Suzlon had a huge setback in February 2008, when Edison Mission Energy reported that some of the windmill blades presented problems and Suzlon had to recall 1251 blades as a result. This proved costly as the preventive and maintenance costs were hefty and Edison Mission Energy cancelled the rest of the orders. The bad publicity and potential business loss due to this incident has damaging affects on the company's reputation and brand image. Suzlon has to put in effective measures to deal with quality control so that issues do not arise after installation.