Syntax Bill Introduction Essay Sample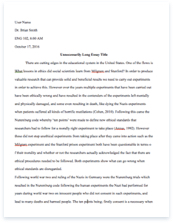 The whole doc is available only for registered users
OPEN DOC
Download Essay
Get Full Essay
Get access to this section to get all the help you need with your essay and educational goals.
Get Access
Syntax Bill Introduction Essay Sample
"We aim to make health benefits available for all, regardless of wealth, the life of Filipinos is sacred," – President Benigno Aquino The new bill that gets the attention of the government officials as well as the Filipino people especially the drinkers and the smokers in the Philippines.
The Sin Tax Bill that aims to raise additional revenues by increasing taxes in so called "sin products" such as alcohol and cigarettes.
A large part of the revenues that will be collected would go to the government's health care program and for the construction and upgrade of local and major hospitals nationwide.
The bill is also expected to lessen the number of smokers and alcohol drinkers in the country because of the increase in prices.
Aquino reassured workers and farmers in the tobacco industry that they will not lose the benefits they have been receiving before.
"The benefits you received before will not disappear; it will actually increase, as the support from the government grows stronger," Aquino said.
Many thought it was impossible to pass the Sin Tax Reform Bill: the enemy is strong, loud, organized, and has deep pockets. But like what has been proven time and again: nothing is impossible to a Philippines that is rowing in one direction, has the heart in the right place, and ready to stand on principles.
The newly signed bill will take effect January 1 of 2013.
You might wonder why I placed "syntax bill" in the subtitle instead of "sin tax bill". As what we all know, syntax is the arrangement and interrelationship of words in a grammatical construction. In order to achieve the interrelationship of words, we should arrange it in an organized manner for the readers to fully understand the meaning of the words that was constructed. Like what we do in "syntax", we should also arrange or organize our thoughts to fully understand the benefits of the so called "sin tax bill" signed by our President last December 20, 2012. Some of the Filipino farmers is against this bill because it will highly affect their income like what this another article says:
TOBACCO farmers in Region 1 trooped to the cemeteries on November 1 and 2, not to visit their departed, but to protest what they called the impending death of the tobacco industry once the sin tax bill is passed into law.
Angel Gonong of the Tobacco Growers Association of the Philippines said the death of the tobacco industry is imminent once the proposed increase on taxes for "sin" products, particularly cigarettes, is signed into law.
Gonong said their livelihood will be doomed once their produce, currently levied 20 per cent tax, is slapped the additional 30 percent tax.
He explained that class A and B tobacco produce is sold at P40 per kilo and with the higher tax , they will be left earning only P20.
The situation is worse for class C, D and E tobacco, he added, which comprises 70 percent of their produce used for low class cigarettes, which would increase in price from the present P10 per 20-stick pack to P30 per pack.
"So who else would buy the product?" he asked.
He said farmers earn only P5,000 per hectare for one season and each spend P30,000 per hectare over the three-month production.
Farmers plant tobacco for one season per year from December to February.
"What's worse is our produce would not be bought anymore next year because buyers would be on a 'wait- and- see- mode' due to expected signing into law of sin tax bill by January and its implementing rules and regulations would be out by February," he said.
The main centers of what the group called their "tobacco rebellion on November 1 were San Fabian in Pangasinan; the public market in Batac, Ilocos Norte; public cemeteries in Candon, Ilocos Sur; San Isidro Villa Visisosa Cemetery in Abra; and Balaoan in La Union. On Nov. 2, the group was in Batac cemetery.
The farmers also started a fund raising drive for their caravan on November 4 from Laoag to the Senate where the group plans to hold a vigil for 21 days beginning November 5 when deliberations on the sin tax bill start.
Gonong said their group has about 250,000 members in the tobacco-producing areas in northern Luzon and about six million family members would be affected once the sin tax is approved. —Eva Visperas
These farmers have enough reason to disagree in the signing of this bill because of the effects once it is being signed. We might also think of the same way as what these farmers are anticipating. If this bill is being signed, there would be an increase in the price of cigarettes and liquor thus, there would be a decrease of buyers and the income of the tobacco industry will also decrease. Buyers might be discouraged to buy these "sin products" because of its high price. But these anticipations are partly wrong, our president assures the tobacco farmers that their income will not decrease, instead, it will increase. This bill is not being approved for the benefit of the government officials themselves but for the benefit of us Filipinos. We all know that these "sin products" can cause tuberculosis, lung cancer and other illness that can greatly damage our health. According to Paul H. Brodish, MSPH in his book "The Irreversible Health Effects of Cigarette Smoking", Cigarette smoking is the leading cause of preventable death in the United States.
It accounts for almost 500,000 deaths per year, or one in every five deaths. Cigarette smoking contributes to a remarkable number of diseases, including coronary heart disease, stroke, chronico bstructive pulmonary disease, peripheral vascular disease, peptic ulcer disease, and many types of cancer. Of the 46 million smokers in the United States, 34 percent try to quit each year— but less than 10 percent succeed. According to the CDC, approximately 80 percent of current adult smokers began smoking before their 18th birthday. Each day over 3,000 teenagers light up for the first time. Most teens are aware of smoking's hazards, but few are worried about them. Moreover, most teen smokers quickly become addicted to nicotine:
They report that they want to quit but are unable to do so. And teen smokers experience high relapse rates and debilitating withdrawal symptoms. The bottom line is that smoking is costly, both to individual smokers and to society as a whole: Recent long-term studies indicate that about half of all regular cigarette smokers will eventually die from their addiction. These products can really be addictive and hard to eliminate. But if we can do something to prevent this addiction, we can start from the youth so that they can be a good example for the other generations to come. The government approved this bill to somehow discourage the buyers in buying the products. I believe that these products are not a necessity and it is not a loss for us, in fact if we continue to use these, it can cause our death. We can live without the "sin products". Let us help one another to help promote good health in our country.