T.S. Elliot's `The Love song of J. Alfred Prufrock` Essay Sample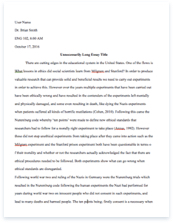 The whole doc is available only for registered users
OPEN DOC
Pages:
Word count: 1005
Category: poem
Download Essay
Get Full Essay
Get access to this section to get all the help you need with your essay and educational goals.
Get Access
T.S. Elliot's `The Love song of J. Alfred Prufrock` Essay Sample
T.S. Elliot is a prominent poet whose poetry is marked by deep personal feelings and experience, unique vision of reality and symbolism. The poem "The Love song of J. Alfred Prufrock" symbolically represents the desire of the main character to escape emotional pressure and sufferings, love and passion. Thesis To convey a message of the poem T.S. Elliot appeals to emotions of readers and their imagination using specific techniques and different stylistics devices.
The poem is based on opposite feelings and emotions which reflect inner psychological state of Prufrock: love and passion vs his grievances and desperation as a result of social isolation he tries to escape. The poem reflects life struggle and grievances, sorrow and depression followed Prufrock all his life. Prufrock's isolation and depression is closely connected with the social world which he describes as:
"When the evening is spread out against the sky / Like a patient etherised upon a table / Let us go, through certain half-deserted streets" (Elliot, 2-4).
In this case, the street can be interpreted as a life experience of a particular person full of anxiety and threats. Elliot describes emotional sufferings of the speaker. It seems that Prufrock is afraid that he will never come back on the earth being lost in his fantasies.
The feeling of desperation is crossed, suitably given the briefest and simplest at­tention; and the swift efficiency of the lines leading to the culmination is sufficiently in evidence — the vitality coming from the sharp concreteness of the words and the alert, quick movement – not to need detailed comment here. In contrast to negative feelings, love and passion of the hero are evident in the poem. Love is described as eternal value embodied in a beauty of women which influences the essence of existence. To some extent, Prufrock admires beauty of the woman, but do not admit this fact:
"I have seen them riding seaward on the waves / Combing the white hair of the waves blown back / When the wind blows the water white and black" (Elliot, 126-128).
The spiritual experience, emotions and psychological states are strong, and mirrored in the text. For Elliot, longing is closely connected with dreams, when people usually fall in love and their feelings are more acute.
Using personal pronouns "I" and "we", Prufrock invites readers and involves them into discussion. The role of 'I" and "we" is crucial because Prufrock communicate with the audience through them. The narrator creates a background of the poem while Prufrock describes events take place in its life. Imagination is another "stylistic tool" which attracts attention of the reader. The beauty of nature is in contrast with the inner dispirited state of the hero. With the help of the metaphors, Elliot depicts pictures which reflect desires and aspirations of Prufrock (line 111).
Another stylistic device is rhetorical questions which invite readers and force them to rethink feelings and actions described by Prufrock. The poet underlines that every person has its own truth and very often through these lens people see their reality. Allusions and metaphors force readers to interpret events in a unique way taking into account their personal experience and life struggle. These stylistic devices give the impression of "a dialogue" when Prufrock directly addresses the reader or asks him a piece of advice (line 122).
In the poem, there is both distance and ironic tension between Prufrock and the narrative voice. Distance between them creates a unique atmosphere and a dramatic message of the poem. This distance forms a specific mood and tone creating personalized message and atmosphere. Prufrock feels like a madman suffering from melancholy brought upon by loneliness and social rejection. His depression is caused of no self-confidence because he is afraid to go out in the real world alone. On the other hand, ironic tension dramatizes personal feelings of Prufrock and appeal to readers' emotions in the most acute manner.
The irony reveals in monologues when the speaker addresses another person but not the reader as he expects. The poet's voice cannot fit into the definition of 'successful' that society has imposed, so in those terms he is a failure. The tension between the poet and Prufrock is created by unclear images and symbols, random thoughts and desires. Part of the irony comes from the combination of the formal symmetry of the poem's structure with the impulsive vitality of Prufrock based on the artful manipulations of his tone (lines 100-110).
Elliot creates a space for freedom allowing readers to identify or distance themselves from Prufrock's world view. Deep philosophical ideas and thoughts force readers to identify themselves with the hero and share his virtues. In this situation, Elliot emphasizes the role of individual and moral values.
Readers' views come in contact with ex­pression of nihilism resulting in his rebellion against life itself in a way that is rarely possible in actual life.  Elliot depicts moral and sexual desire of Prufrock through his spirits, eternal memory and romantic nature. But more often his reaction is an eager curiosity to know what another person's exis­tence really felt like. It means that evil nature can control out good side and lead to terrible events a person cannot control. He describes:
"Full of high sentence, but a bit obtuse / At times, indeed, almost ridiculous  / Almost, at times, the Fool" (Elliot, 117-119).
These techniques unveil moral introspection and psychological insight offering a kind of confessional dramatizing the dilemmas of individual moral choice.
In sum, different stylistic devices and manipulations with the poem's tone keep the audience in suspense. The poem is based on vivacity and wit, offering readers rich and varied dramas based on irony and literary sophistication. Elliot's concern is for degrees of personal freedom struggling against emotional pressures and ordinariness of human existence.
References
Elliot T.S. (2006) `The Love song of J. Alfred Prufrock` Retrieved from http://www.bartleby.com/198/1.html (accessed 24 Sep 2006)