Tanglewood Case Essay Sample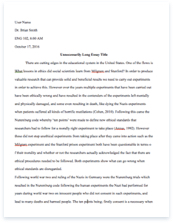 The whole doc is available only for registered users
OPEN DOC
Get Full Essay
Get access to this section to get all help you need with your essay and educational issues.
Get Access
Tanglewood Case Essay Sample
Tanglewood was founded in 1975 by Tanner Emerson and Thurston Wood. Tanglewood is a chain of general retail stores which features items such as appliances, clothing, electronics, and home decor. Tanglewood targets middle and upper income customers. Tanglewood's has a large camping and outdoor living section in every store as a distinct strategy. The store also distinguishes itself by simple, elegant design concepts for the store and their in-house products. The stores original name was Tannerwood in Spokane, Washington. They later renamed the store chain to Tanglewood in 1984. It initially worked as a single store and developed from 1975 to 1984. Today Tanglewoods has a total of 243 stores open in Oregon, Northern California, Idaho, Montana, Wyoming, Colorado, Utah, Nevada, New Mexico, Washington, Arizona, and Idaho. Tanglewood's is now trying to consolidate its current management strategy. Before doing so we need to study Tanglewood's operations' that are currently in place. Based on information in the case, Tanglewood's Return on Revenue (ROR) shows to be on top after Kohl. When ROR grows it means that there are fewer expenses incurred for higher net income. Tanglewood's Return on Assets (ROA) is in second place. This means it has efficiently managed its assets to revenue.
Tanglewood should show concern of several competitors like Kohl's, Federated Dept and Target. The organization structure of Tanglewood's encourages all employees at all levels to make suggestions regarding operations. Many changes have come from employee suggestions. There is now 1 store manager, 3 assistant managers, 17 department managers, approximately 24 shift leaders, approximately 170 associates and around 215 employees per store. All employees, full or part time, are considered as members of the core work force. Tanglewood's does not at length use a flexible workforce, such as temporary employees. A core workforce is important for the organizational values and culture. Tanglewood places great values on employee involvement. Most retail stores have a traditional structure, however Tanglewood allows each department manager to put together methods for running their departments with the employees they supervise. Employees still have specific job responsibilities, but are involved in the decision process when possible.
Each shift emphasizes team fortitude. The most senior associate is a shift leader, but other members are also given the opportunity to provide suggestions. Work is distributed equally. Employees are expected to be supportive. Performance evaluations reflect the employee's interactions with other team members and initiative. Tanglewood's upper managers have the opportunity to observe the leadership and decision making qualities of their employees. This identifies good workers for promotion and career prospect. All employees spend a period of time working in the store as an associate. This is a way of keeping the company's values.
In HR the Staffing Services Director supervises three managers for retention, recruiting, and selection. There is also an Equal Employment Opportunity Coordinator. The corporate Staffing Services performs data analysis and design of staffing policies and programs. The data assists in Tanglewood's recruiting, interviewing, testing and selecting employees, and employee turnover. It is sent from stores to the corporate headquarters for recommendations.
Store management is responsible for recruitment, staffing, and training based on the recommendations from corporate staffing. Department managers' interview and the final decision are left to the Store Manager after discussing with the store assistant. Promotion decisions are also done within the store level which is the department manager. Regional Managers perform the hiring for store managers, and work with store's managers to determine promotions. There are still some issues in the system of Tanglewood that needs addressing. The corporate staffing function is not up to par. The corporate HR acts only as an advisor to the store-level managers. The company wishes to expand staffing centrally rather than two different staffing process taking place.
There is the assumption local leadership is inefficient with the increase number of stores. It is thought that centralization will rectify this. The following are thirteen decisions identified and discussed referring to Tanglewood Stores. 1. Acquire or Develop Talent-Tanglewood is going to have to gain new talent. This would be best for Tanglewood because of the contradiction in management styles between the old and new stores. New employees normally perform immediately. This is the type of performance Tanglewood needs during the acquisition period. It assures that new stores start on the right path without bitterness.
Existing stores should acquire from within. It is always a good way to maintain a productive workforce. When employees see opportunities for advancement they are usually more motivated to achieve the organization's goal. This could be beneficial because Tanglewoods' wants its employees to be self sufficient.
2. Hire Yourself or Outsource -Hiring someone to be an outside consultant for Tanglewood will mean the lack of knowledge to the human resource function. The consultant is not fully aware of the strengths or weaknesses of the internal region director because the consultant is not a part of them.
Tanglewood should not encourage out source consultants because of their lack of experience. However, there are several advantages for hiring an out source such as giving a new ideas or new technique and opinions to improve certain things.
3. External or Internal Hiring-Tanglewood thinks external hiring will affect the family atmosphere workplace. We will encourage internal hiring more because of the people culture and value from each region and to the similarity between the employee and their society. For upper level management positions, Tanglewood will continue to hire internally. As stated in the case.
4. Core or Flexible Workforce- Tanglewood should focus on Core Workforce during the selection of employees. Based on a team philosophy Tanglewood portrays will be easily accomplished through core workforce. It will be difficult to maintain the company culture with flexible employees.
5. Hire or Retain-Tanglewood should focus on retaining their employees and develop their talent and skills. It would be difficult to maintain a consistent company if they have high turnover rate of employees.
6. National or Global-Tanglewood is like many other stores, has the same tools, clothing, equipment, electronics and much more. Much of the competition has to engage in both overseas out-sourcing and off-shoring by hiring high tech and talented employees to deal with this globally and locally that will help. Tanglewood needs to do the same to reach and exceed competitive levels among others.
7. Attract or Relocate-Tanglewood needs external and internal training for their managers and continuously updates training with new policies and guidelines. This keeps Tanglewood in competition with other competitors. Another way to attract employees to Tanglewood is there high education worth that is expected of them when applying.
8. Overstaff or Understaff-By decreasing the number of employees and increasing the responsibility staffing, training in each department will make the work place stronger and job performance will be done in a shorter period of time and saving money for the company.
9. Short or Long-Term Focus- Tanglewood's Human Resource functions has less experience because they are not connecting with each other. The short focus would be to improve the human resource function and develop and increase the knowledge of their department.
This will lead to the long term focus that will help them understand how to reach their long term focus. Most talent management program is focusing on a long term focus and this is the only way human resource can be successful in This would lead to Tanglewood's long term goal which is expanding and training which will result in human resources doing a good job.
1. Person/Job or Person/Organization Match- Tanglewood, we would recommend the organization matches the person with the organization. No specific knowledge is required to do tasks for Tanglewood. Graduates are also placed in stores as associates to gain the experience needed. Tanglewood uses employee participation which is like working together as a family. So it will be important to find an employee with compatible features to Tanglewood's philosophy.
2. Specific or General KSAOs- Tanglewood needs someone who can adapt to company requirements and the changing of the business world. Tanglewood's is looking for someone who can fit both now and in the future.
3. Exceptional or Acceptable Workforce Quality- The employees are an asset for Tanglewood. The company cannot have cheap labor or an average staff which could upset the success of the company. Staff turnover is not so healthy for a company. Tanglewood should continue its culture of valuing its employees and maintaining a core good workforce.
4. Active or Passive Diversity-A passive workforce for Tanglewood is great to maintain the close relationship shared among employees.
Recommendation and Conclusion- It is important that Tanglewood retain a strong workforce with skills, qualifications, education and knowledge, which will surely lead to having the competitive advantage to stay ahead.