Target Annual Report Summary Essay Sample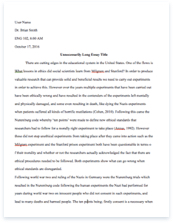 The whole doc is available only for registered users
OPEN DOC
Download Essay
Get Full Essay
Get access to this section to get all the help you need with your essay and educational goals.
Get Access
Target Annual Report Summary Essay Sample
With its headquarters in Minneapolis, Minnesota, Target is a continuously striving company focused on improving every aspect of their business – whether it's their merchandising for guests, technology solutions, or even the future design of the company. The first Target store was founded and created in 1932 in Roseville, Minnesota by George Dayton. Originally created to be a discounted merchandising company, Target surpassed all doubters expectations when it began to offer common stock, and 1969, merging with J.L. Hudson and for the first time, Target revenues topped $1 billion dollars. Today Target is the second discount retailer in the country, trailing its main competitor Wal-Mart. Two decades later target has exceeded $67 million in revenues annually generated through sales of apparel, electronics, house ware and other product categories through both online operations and out of their 1,750 stores in the U.S.
Target is one of the top ten largest retailers in the United States by sales and being such, there are many opportunities in purchasing its stock. Targets common stock is listed in the New York Stock Exchange under the stock symbol of "TGT." Target overcame many obstacles such as an unsolicited takeover bid by the Dart Group and nine years later when rival J.C. Penney Company, Inc. offered more than $6.5 billion for the retailer. Today Target stock is healed at $53.07, a big difference from even the 1900s when their stock ranged from $3.50 to $4.24.
Target has $693 million of shares outstanding as of March 7, 2011 with 6 million shares of common stock, par value $0.08333, and up to 5 million shares of preferred stock, par value $0.01. Looking towards the future Targets Chairman, President, and CEO: Gregg W. Steinhafel has stated that Target has taken its first step in expanding outside of the US with the purchase of 220 Zellers stores in Canada (Flavelle Business Reporter).
Target plans to convert 100 to 150 of these stores by 2013 or 2014, with revenues similar to those of its US counterparts. Target has also focused in its exceeding revenues from its new designer Angela Missoni. This clothing and home goods line was Targets biggest limited-designer collection to date, selling out at most stores and online in less than a day rather then its predicted six weeks.
Ranked at number 33 on the Fortune 500 as of 2010 as well as one the most philanthropic companies in the US, Target has yet to yield on their giving. Target donates around 5 percent of its pre-tax operating profit; it gives over $3 million a week (up from $2 million in years prior) to the communities in which it operates (www.wikipedia.com). It also gives a percentage of charges from its Target Visa to schools designated by the cardholders. To date, Target has given over $150 million to schools across the United States through this program.
From the past, to the future, in the now present, Target has reinvented itself, and leaves potential customers and shareholders interested in this evolving company. Target has definitely become a profiting company that still has room to grow, and as it succeeds and overcome obstacles with competitors its directors and managers look forward to a more profitable future.
Annual Report
"Our mission is to make Target the preferred shopping destination for our guests by delivering outstanding value, continuous innovation and an exceptional guest experience by consistently fulfilling our Expect More. Pay Less.®"
Target's mission statement alone draws the future shareholder in, and opens up the possibility of profit and growth. Targets annual report was drawn from a consolidated financial statement created in accordance with the US generally accepted accounting principle (GAAP).
Target financial statements are summarized in the beginning and end of January each year. Such statements include Consolidated Statements of: Operations, Financial Position, Cash Flow, and Shareholders' Investment. Target's annual report encloses a comparative balance sheet, and a multi-step formatted income statement. There are lists of different statements enclosed in Targets annual Statement of Cash Flow is an indirect method. Each statement depicts a clear understanding of what to expect as a shareholder.
In the Corporate Governance and Ethics Disclosure, Target still focuses on the morals that were instilled with the company 50 years ago by the Dayton brothers. Those key factors focus on; a highly independent and engaged Board of Directors with a diverse set of relevant experiences, mechanisms that provide accountability to shareholders, and a management team whose interests are aligned with shareholders. In order to effectively implement these goals for guests, team members, shareholders and the communities, Target focuses on a continuous balance of diversity within the corporation. In accordance Target seems to be on the right direction to diversifying its company, and trying to accommodate each community depending on the location.
To further support Target's Ethics Disclosure, their managers took those same goals and analyzed their Annual Report. The responsibilities of a Target manager is to maintain comprehensive systems, to provide reasonable assurance and controlling cost based off of established procedures. The management statement reveals its importance to stay in alliance with The Board of Directors, but strives to come to an agreement to satisfy all levels of sales and profits. With my level of understanding, Target should draw their plans of attack and area of growth based more on the managers running the store, being they have an eye-to-eye view of where change is needed.
In addition, Target's consolidated financial statements have been audited by Ernst & Young LLP, an independent registered accounting firm. They concluded that the information provided in all three years of their annual report was fairly accurate. Taking the time of examining, on a test basis, the evidence the amounts reported and estimated by management. The statement details to potential shareholders that the given information is true, and that it is in interest to invest.
Listed in the footnotes of Targets' Annual Report were their inventory valuation methods. In theory, the valuations of this company were based on a wide variety of models ranging from highly analytical or intuitive. Targets' main competitive companies are Costco Wholesale Corporation, and Wal-Mart. Some of their comparable transactions included warehousing, cost of goods, inventory carrying cost, to deliveries and transportation. When looking at the depreciation cost as a viewer, one may determine that target uses a Sum-of-the-years'-digits method, being the depreciation is based on time.
This process is very important being there are several other ways a company could determine their depreciation such as using the Straight line method, or even the Declining balance method. In our research we found there to be no other significant contingencies that was not enclosed, but upcoming business endeavors were not mentioned on the balance sheet as possible liabilities.
Some of these expenses included the cost in advertisement for "Black Friday" or their 'Military Appreciation Day' or many other sales and advertisement that are upcoming and do not promise a turnover. There is a determined gray area for lost each year, but a potential shareholder would want to know of these potential threats of allocated cost. Target offers great detail in what to expect as a customer, buyer and or seller, and we found their Annual Report to not only be helpful but a black and white ledger of what is expected to come in the near future.
Estimate of Financial Health
After reviewing and analyzing the financial statement for Target Corp. for the 2010 fiscal year, we have determined that Target Corp. has a well-established financial footing. After comparing the 2010-year to the recessionary 2009-year, Target Corp.'s stats has proven to have a promising financial future. Overall, Target's profitability looks very promising. Target's return on equity ratio did not necessarily improve from the 2009 to 2010 year. However it is steadily increasing in the 2011 fiscal year. This is a good indication that Target is correctly investing and generating profits for the company.
This is an especially good indication seeing how return on equity continuous increased while the economy was in a recessional decline. As for the stockholder portion of the profitability, Target accomplished a price per earning ratio of 15.65, which is good. This tells us that Target is able to pay their shareholders and increase price of their stock will strengthen. The dividend yield equated to 1.8% is a little low than the typically 4 to 6% yield. However, the phrase is buy low and selling high. The dividend payout ratio is 22.8% is fairly good. However, it is a little low compared to the typically 30 to 50% range. The dividend coverage ratio is 10.7% is good.
Target had the abilities to generate enough earnings and cash to pay their shareholders for the 2010 fiscal year. The overall liquidity ratios for the 2010 fiscal year for Target Corporation were fairly good, keeping in mind the recessionary year before it. The working capital for Target in 2010 was 7,097 while the current ratio was 1.6. Together, these two ratios tell us that Target Corporation was bringing in more assets than liabilities. This in term means that Target had the means to be able to pay off liabilities and invest during 2010.
The fact that Target was able to achieve this during a recessionary year says a lot about them financially. However, the acid-test ratio is a little low, coming in at .66. This ratio still is not that horrible seeing how this ratio measures the worse case situation. Target was still capable to meet its current obligations and continued to sale their inventory. We predict that in the future, Target will continue to excel and succeed financially as one of the top competitors in its market. Target is very intelligent when it comes to providing design items at a discounted price for their target market. Recently, Target launched a limited edition Italian designer line, Missoni, that literally brought Target's website to a halt.
The Missoni collection offered a fashion line to home décor items. The demand for these designer items was so unimaginably popular that the website crashed within less than two hours of the release and retail stores sold out in a matter of minutes. We predict if Target continues to recognize profitable partnership opportunities, such as they did with Missoni, the company will continue to prosper. Their strategy of offering exclusive discount designer lines in their stores has proven to be very effective and we would not be shocked to see another line released in the near future.