Target Audience R-Class Mercedes Benz Essay Sample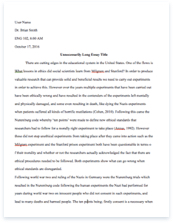 The whole doc is available only for registered users
OPEN DOC
Pages:
Word count: 636
Category: car
Download Essay
A limited time offer!
Get a custom sample essay written according to your requirements urgent 3h delivery guaranteed
Order Now
Target Audience R-Class Mercedes Benz Essay Sample
Customers always look for comfort and luxury in any item they wish to purchase. This sentiment holds true for cars. The Mercedes-Benz R-Class was created for customers seeking the driving characteristics of a good luxury car with more space and functionality. The car has been given credit for its comfort and convenience. It has a wood and leather multifunction steering wheel, dual climate control with rear air conditioning vents and control, roomy seating for six passengers and even reading lights.
 Mercedes calls the R-Class a grand sport tourer, but in essence it's a luxurious minivan. The R-class is a sports-wagon but with four- wheel-drive which can serve as a stylish sports car. The advantage of the R-class over other types of cars is that when driving at high speeds on a windy highway, it cannot easily skid off the road.
Defining the typical target audience is of great importance to any business person. It goes beyond getting to know a clientele on a name basis or even where they reside. It goes deeper than that. One needs to know the customer more deeply and be able to stereotype him so that one can attract many customers. It involves knowing the customer's geographical location, age group, race, income bracket, behaviorist, demographic, and psychographic variables.
Through promotion, target audience of other vehicles has been attracted to the R-class Mercedes Benz. It was proven that test drive of the R-class Mercedes Benz rose to 30% during its campaign. The drivers who participated in the test drive were drivers of other vehicles. Green, (2006)
The young customers were the most targeted in the campaigns. This is because over the years the young people in the society have been drawn to smaller exciting cars such as BMW and Lexus. It has considerably lost its appeal to the young affluent elites in the society. They viewed it as old and that it did not fit in their generation. There have been lots of contradictions from the target audience about the R-class Mercedes. Though others have perceived it to belong with the previous generation, there are others who associate its star symbol with unwavering beauty, success and inspirational symbol of luxury. Green, (2006)
The people who are most likely to use the R-class Mercedes are the affluent individuals in the society. This is due to the fact that the car is relatively costly and can only be afforded by a small proportion of people. This vehicle mainly attracts the old People. This is because they can well afford it and the star it bears symbolizes the success borne by the people driving it. The car is mainly owned by Men rather than women. Women tend to be drawn to smaller vehicles. Due the difference levels of opulence in the society, the developed nations tend to own more of the R-class Mercedes Benz cars. Some of the countries where this car is owned by many individuals include: Australia, Canada, Germany Japan, to mention but a few.  In the developing nations, majority of the people are below the poverty line. Hence, few of its population can afford to buy this costly car.
The customers who indulge themselves to buy such a costly car are mainly after seeking to create and maintain a certain class in the society. It can be part of a show-off as many will consider such a move as extravagance. To these people, it is more about creating an image of importance that will mean them being respected in the society and being held in great esteem. In conclusion, the R-class Mercedes Benz is a luxurious, costly car which is owned by a few individuals in the society.
Reference
Christopher Green, (2006): Mercedes Benz R-Class; Retrieved from www.greatcarstv.com,Accessed on 26/10/07.