Tata Motors Essay Sample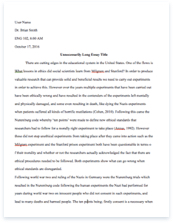 The whole doc is available only for registered users
OPEN DOC
Pages:
Word count: 1794
Category: motors
Download Essay
A limited time offer!
Get a custom sample essay written according to your requirements urgent 3h delivery guaranteed
Order Now
Tata Motors Essay Sample
            Tata Motors is an Indian car assembler dealing with wide range of automobiles and machineries. Started in the last quarter of 20th century (Tata Motors, 2008), the company has been able to increase its dominance not only its India's home base but also all across Asia, Europe, Africa; some progress is also being made in the attempt of selling Tata Products in South and North American markets. Indications are rife that the company is no longer Indian, but a global establishment; its competitors are no longer Indian but international car makers in the likes of Toyota, General Motors, and Volkswagen among others. This paper constitutes Tata's SWOT Analysis and concurrent recommendations on how to improve on the company's weaknesses as a way of enhancing competitiveness in a cutthroat motor industry.
Part A: Situation Analysis
Strengths
            Owing to its home-base location, Tata Motors benefits from the low operating costs that many global car makers, especially those in North America and Europe, lack. This is occasioned huge pool of cheap labor that also serves as India's comparative advantage in international trade. In addition, Tata benefits from India's highly skilled engineering pool whose cost is also lower compared to other car manufacturing localities. In fact, many auto makers have been establishing assembling plants in India so they could reduce their production cost. Having operated in India's labor market for so long provides Tata with an edge against competitors.
            Tata conglomerate enables its auto manufacturing division to sell its products through financing. In this case, consumers do not have to pay 100 percent down payment for their purchase; Tata Motors helps to finance the car, which means that consumers would be paying in affordable down payments. This is a great service to the consumers in fast developing nations such as India. Indeed, this program would go into far lengths of helping the company enhance its image among potential customers, which could lead to unmatchable brand loyalty. Having a conglomerate that has steady cash flow enables the company to afford financing programs for big order to non-profit organisations, government agencies, as well as clients with big orders.
Another strength for Tata Motors comes from its brands. Tata brands are well known and respected across the areas of company's operations. In India, which constitutes the largest market for company products, consumers have a great deal of trust on what the company has to offer. It is commonly believed that Tata brands are made for local roads (Business Line, 2005), a tact that the company has been sure of delivering. This is caused by fact that prior to Tata's dominance in the market, most, if not all, cars were imported from other countries. Considering that most of the imported automobiles were used, it happened that they were definitely not made for local rough roads, but for foreign countries' sleet highways. This is the void that Tata Motors came to fill. The company has been able to live to that mission, much to the satisfaction of its clientele.
Weaknesses
            Despite Tata's success in the Indian automobile market, the company has been slow in expanding to other regions of the world. As a result, the company could be experiencing, market dominance in India and the larger Asian market while its competitors continue to dominate the international market. This could lead to international market mentality that Tata is especially made for India and Asia and not for the world. Potential buyers could therefore shun Tata products. Tata seems to be ignoring the potential posed by expanding economies in Latin America and some portions of Africa and eastern European—all of which are increasingly becoming important among Tata global competitors.
            Speedy expansion of Tata's product lines also serves as appoint of weakness. The company seems to b in the production of different classes of automobiles without clear focus. There has been little effort to try and understand which class the company has been outdoing its competitors in greater margins. Instead, Tata has been churning classes ranging from passenger cars to haulers, all in the span of three decades of existence. This could lead to a situation where the company produces too many automobiles that would be shadowed by competition on the basis of quality. Other than automobiles, the company has also been engaging in the production of spare part for other car maker (Business Week, 2007), which could lead to relocation of production capital and labor.
Opportunities
The fast expanding economies in Asia, Eastern Europe, Latin America and Africa provides ripe markets from company products. Having the experience of manufacturing and selling to consumers in India, a similar market to fast expanding economies, is a key advantage that Tata Motors has over competitors. The increasing purchasing power in these countries provides automakers with opportunities of developing models that are reliable and affordable to populations in these areas. Tata has responded by designing, Nano, a US$ 15,000 car that is arguably the most affordable car in the international market (Tata Motors, 2008). Considering that no other automaker has developed such a model, Tata motors should aggressively market the model before competitors enter into this new market segment.
The international demand for low oil consumption and low emission automobiles should also serve as an opportunity to Tata. Indeed, the US1500 is reported to higher mileage on gas consumption. Tata can therefore market the in developed countries, where the concern over carbon emission is higher. The company could also use technology contained in the car to manufacture bigger models with lower gas consumption, which will be more attractive to consumers in developed countries. The company should also try to enter into the penetrate luxury market that has higher margins. Such a move will expose the company to new challenges that could end up bringing more lucrative opportunities.
Threats
Major threats to Tata's market dominance are the well experienced international car makers such as Volkswagen, Toyota and Honda. The companies have decades of experience and better known brands worldwide, compare to Tata's few decade of experience and brands that only dominate a small section of market. Owing to the popularity of India as low production location, major players in the international motor industry have been establishing plants in the country. As it happens in other production localities, these car manufactures would embark on marketing their products on the Indian Market. The low production costs would mean lower car prices that will compete with Tata brands toe-to-toe.
Another threat comes from the sustainability of economic boom being experienced in some developing nations. Since Tata targets these markets, it gets exposed to any economic downturns in these markets, which could hurt profitability and long run growth. Unfortunately for Tata, this is not something that its senior management can control; the matter is perfectly in the hands of leaders and policy makers in respective economies. Also, the increase of foreign car manufacturers in India will in the long run lead to the increase in production costs. All manufacturers, including Tata, will be affected by the rising production costs.
Strategies
As mentioned in earlier sections, the company has been investing in brands that have lower gas consumption that lead to minimal carbon emission. This is in the attempt of meeting international demand for auto makers to help reduce emissions caused by their products. In addition, the company has been keen on expanding into economies with rising purchasing power. This is being done through the development of a brand that is cheap enough for people in developing countries to afford. Tata is also aliasing with seasoned car manufacturers in its attempt of improving brand performance. For instance, Tata has benefited from other manufactures' hybrid technology, which is to be incorporated in the company's brands. Such a strategy will help Tata to cut on the expenses that could have been used in development of its own technologies. As a result, the company would concentrate on processes that would improve it competitiveness at both regional and international level. Tata has recently made a move into luxury brands, by purchasing both Land Rover and Jaguar Brands (The Economist, 2008). This strategy will place the company at a similar position with major players in the industry. In addition, Tata could use the well respected technology in both brands to increase on the performance of its traditional brands. Fact that Land Rover and Jaguar have well established distribution channels worldwide provides a route for the company to sell its traditional brands worldwide.
Main issue: Tata Motors has extensively used its home country's comparative advantage to produce high quality and affordable brands. However, economic challenges of its target market demand that Tata develops strong long run strategies.
 Part B: Recommendations
            The progress of Tata Motors from and Indian establishment to a global enterprise has been attained through the use of India's comparative advantage, highly skilled and cheap labor. This has led to the manufacturing of high quality vehicles with completive market process that has seen the company position itself as a serious player among giants such as Toyota, Ford and Volkswagens. Despite being in a location with low cost production costs does not shield Tata from global business cycles. In fact, the company's focus on low income countries exposes it to sporadic downturns. In order to shield itself from this challenge, it is important that senior management develops strategies that would help the company sail through. This could be done by diversifying into middle and higher income countries. Land Rover and Jaguar distribution chains should aggressively be used in this process.
            Secondly, soon-to-rise production cots in India should be a major concern for the company's management. In order to overcome cost challenges that would come with higher labor prices, Tata should invest in automated assemble lines that will result to fewer working hands in the future. In order to reduce transportation costs to various markets such as Latin America, Tata management should consider investing in assemble market in closer locations. This could also be done as joint ventures with local firms. The result: cheaper long-run production costs that would result to greater competitiveness at the global arena.
References
Business Line, 2005. Tata's History. Retrieved April 14, 2008, form
http://www.thehindubusinessline.com/2005/10/18/stories/2005101802680300.htm 
Business Week, 2007. Building Cheap Cars. Retrieved April 14, 2008, from
http://www.businessweek.com/magazine/content/07_17/b4031064.htm
Tata Motors, 2008. Nano: The Peoples Car. Retrieved April 14, 2008, from
http://www.tatamotors.com/peoples-car.php
Tata Motors, 2008. Know Us. Retrieved April 14, 2008, from
http://www.tatamotors.com/our_world/press_releases.php?year=2001&action=FromArchive
The Economist, 2008. Tata Buys Land Rover and Jaguar; Now What? Retrieved April
14, 2008, from
http://www.economist.com/business/displaystory.cfm?story_id=10925609