A teacher of the law came up and tried to trap Jesus Essay Sample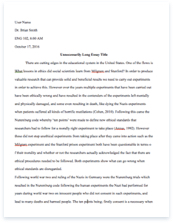 The whole doc is available only for registered users
OPEN DOC
Download Essay
Get Full Essay
Get access to this section to get all the help you need with your essay and educational goals.
Get Access
A teacher of the law came up and tried to trap Jesus Essay Sample
"Teacher", he asked "what must I do to receive eternal life? " Jesus answered him "what do the scriptures say? How do you interpret them? " The man answered, "Love the lord your God with all your heart, with all your soul, with all your strength and with all your mind and love your neighbour as you love yourself. " "You are right," Jesus replied; "do this and you will live. "
But the teacher of the law wanted to justify himself, so he asked Jesus, "Who is my neighbour? Jesus told the teacher the story of the Good Samaritan, and then Jesus asked the teacher "who was his neighbour" the teacher answered "the one that was kind to him. " Jesus replied, "You go, then and do the same. " (Luke 10:25-37) The lord our god is the only lord. The second most important commandment is this: "Love your neighbour as you love yourself. " There is no other commandment more important than these two. " (Mark 12:31) This provides the impetus for Christian living and the way in which we have a sense of our responsibility for others.
Again Jesus teachers us after James and John ask if they can sit on either side of Jesus. "Whoever wants to become great among you must be your servant and whoever wants to be first must be a slave of all. For even the Son of Man did not come to be served, but to serve and to give his life as a ransom for many. " The gospels are essentially about how we should serve the poor. The Final Judgement answers many questions. (Matthew 25:31-46) This is a story that Jesus told to explain how we would be judged at the end of our lives.
God will divide us into groups rather like a farmer divides the sheep from the goats. Jesus says that the good people will be rewarded because whenever they saw anyone in a difficult situation they helped them out. He describes the categories they helped them out in the categories people helped someone in where hunger, naked, thirst, strangers, prisoners and the sick. He says that whenever they helped anyone in this kind of a situation it was as if they were helping him because Jesus is present in each one of us.
It is especially present in the poor and the disadvantaged. The people who didn't help anyone no matter how needy or desperate will go away to eternal punishment. This is what services of the lord means. This story provides a very good link between the responsibilities we receive at the end of Mass "Go in peace to love and serve the lord" and the kind of people we should be helping in the world. For Christians the Eucharist and Mass is a massive thing it feeds and supports them in their Christian duties.
Jesus said "whenever you do this for one the least of these brothers and sisters of mine, you are doing it for me. " If one part suffers, every part suffers with it; if one part is honoured, every part rejoices with it. Now you are the body of Christ, and each one of you is a part of it. " There are a selection of other stories from the New Testament that emphasise this point about our responsibility for others and sharing our wealth. The most important of these stories is the Greatest Commandment (Mark 12: 28-34).
The Catechism of The Roman Catholic Church also has much to say concerning our responsibilities for others, particularly the poor. The following are some of these: "God blesses those whom come to the aid of the poor and rebukes those who turn away from them. It is by what they have done for the poor that Christ will recognise his chosen ones. " (2443) "Respect for the human person proceeds by way of respect for the principle that, everyone should look upon his neighbour as another self. " (1931)