Teachings of Confucius Essay Sample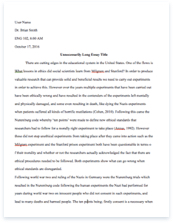 The whole doc is available only for registered users
OPEN DOC
Download Essay
A limited time offer!
Get a custom sample essay written according to your requirements urgent 3h delivery guaranteed
Order Now
Teachings of Confucius Essay Sample
            Confucius had been very consistent in saying that the desire to obtain much profit should be avoided by man because it causes man to do evil and act evil against others. By this, he means that man should not occupied himself or not be so much in tune of gaining money or wealth because if he did this would make him turn against the virtues maintained by Confucius throughout his teachings such as righteousness and human heartedness (Confucius, 1989).
            Though Confucius did not really disregard the role of economy in strengthening the society or the state, he suggested that economy should be directed towards the benefits of the mankind. He added that as the family is the smallest economic unit, the government should make the purpose of the economy to be geared towards the needs of every family. And ultimately, as the state is the larger economic unit, if all families would meet their basic needs, the state would also do the same thing; thus investing from supplying what each family needs, the state would be able to establish a strong status. As, mentioned in the Book of Change, the only products that were mentioned are agricultural products such as corn, spices, wheat, and rice that could nourish every family (Confucius, 1997).
            Limiting trade routes to such agricultural products would suggest that Confucius idea of economy was only towards the nourishment of mankind and not use economy to gain wealth for luxury. The trade system suggested by Confucius is confined in the principle that man should not be tempted to desire for profit (Duiker and Spielvogel). The profit should also be something that could be employed to nourish the body – that is also agricultural products; and that which cannot be exploited (since agricultural products are exposed to spoilage, each man would not desire to have excess of something that would soon be spoiled).
Works Cited:
Confucius. The Analects of Confucius. Digireads.com, 1989.
—. The Analects of Confucius. Trans. Simon Leys. New ed. W. W. Norton & Company, 1997.
Duiker, William J. and Jackson J. Spielvogel. World History, Volume II: Since 1500. 5th ed.     Wadsworth Publishing, 2006.