Team and Decision Making Essay Sample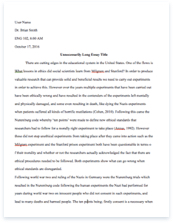 The whole doc is available only for registered users
OPEN DOC
Download Essay
Get Full Essay
Get access to this section to get all the help you need with your essay and educational goals.
Get Access
Team and Decision Making Essay Sample
(1) Knowing team roles are important in the success of any teams. Tasking is an essential part of any team. Tasking varies from individual to individual. It is dependent on the characteristics one possesses. In order to become effective and efficient in a team role, the task assigned to him must well suit his potentials and abilities. According to Belbin, there are different kinds of team roles categorized in three groups; the Action Oriented (Harper, Implementer and Completer-Finisher), People Oriented (Coordinator, Team Worker and Resource Investigator) and Thought Oriented (Plant, Monitor-Evaluator and Specialist). At team that is performing at its best is an indicator that the team members have clear responsibilities and those responsibilities are being undertaken well. (Belbin's Team Roles)
(2) Pitfalls in decision making commonly happen though it should be eliminated. A type of pitfall often committed, is the tendency of the decision making in a group to become inefficient in the long course. Sometimes, people tend to make the same mistakes over and over again. It is a natural tendency to become so used to an old process by using it over time and somehow develop complacency with it that sometimes yield to ineffective results. To avoid such mistakes, the group must regularly assess the effectiveness of the decisions they have made in the past. They must be objective in pointing out dissatisfactions and errors in the past decisions they had, and assess if the model for decision making that they are using is still efficient for them and try to make use of other models come the time that the outcomes are no longer efficient and productive for the group (Lahti). It will be useful to revise certain parts of the usual process and make sure not to commit the same errors in the past models used.
References
Belbin's Team Roles. Retrieved Oct 5, 2007 from http://www.mindtools.com
Lahti, Ryan. Group Decision Making Within the Organization: Can Models Help? Retrieved Oct 5, 2007 from http://www.workteams.unt.edu/old/reports/lahti.htm