Team Performance Essay Sample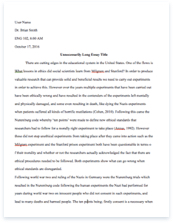 The whole doc is available only for registered users
OPEN DOC
Get Full Essay
Get access to this section to get all help you need with your essay and educational issues.
Get Access
Team Performance Essay Sample
Abstract
Most employees want to be successful contributors to an organization. They want to know what is expected of them and how they can most effectively achieve those expectations. Performance management is the systematic process that a manager applies to involve employees in accomplishing a unit's mission and goals, improving overall unit effectiveness &helping employees understand the importance of their contributions.
The paper addresses the two aspects namely, enabling team performance and how effective review and feedback play a key role in driving the performance orientation in the organization. The study picks up the design parameters from literature review and uses mainly the secondary data for the paper.
Key words: employee expectation cycle, effective performance management, common rating errors, effective review, feedback.
Performance Management: An Insight
Today's business mantra is nothing but succeeding in the intense competitive market. An effective performance culture evolves along with the organization's business strategy. Many companies are expanding and working for their survival in the long run. Every corporate follows a performance culture, which is suitable to itself, and at the same time, helps to enhance the performance of the employees as well as the organization.
The challenge & effectiveness would be in executing the performance enabling process such as review & feedback. Following a well designed step wise review & feedback process would enable to build high performing and learning individual and organization.
Performance feedback is the on-going process between an employee and a manager wherein information is exchanged concerning the performance expected and the performance exhibited. Providing effective performance feedback to employees is an essential competency of managers. As a manager or leader, part of your role is to give feedback to your team. Feedback is incredibly important to individuals and teams.
Employees Expectation Cycle:
[pic]
Effective Performance Management:
Effective performance management requires that the manager:
·Identify the job duties that each employee is expected to accomplish. ·Communicate the competencies (job knowledge and job skills) necessary to be successful in a position. ·Ensure that employees have the required competencies, or that there is a process and plan by which they can acquire them. ·Provide timely feedback on how effectively employees are applying job knowledge and skills to achieve the goals established for their position. ·Reward effective performance.
·In the event that performance does not meet established requirements, the manager must understand the corrective processes and methods that can help improve employee performance.
Common Ration Errors:
Any discussion of appraisal review would not be complete without mentioning some of the more common rating errors made by the evaluators. It should be noted that these mistakes are universal in nature and should be viewed as tendencies that even experienced reviewers have to be on guard against. We should avoid its influence.
Halo Effect: This refers to the tendency to rate an employee either high or low on all facets of the job because the reviewer likes or dislikes one aspect of the employee's performance.
Central Tendency: This refers to the problem of rating all employees as middle or average performers. In effect, this" keep the peace" strategy punishes superior performance and rewards mediocrity.
Personal Bias: Refers to the unfortunate tendency of some reviewers to rate an employee unfairly because they have personal feelings or biases about an individual or individuals.
Coaching & Feedback:
As you all know that Coaching and Feedback is the important part of our appraisal process and one of the important characteristic of a leader is to develop his team members to achieve success. Managers need to coach their team members through their knowledge and experience to make them succeed. Thus Coaching and Feedback process enables Managers to develop team members as leaders through coaching skills.
One of the integral parts of Coaching is to give the right feedback through the dialoguing process and redirecting them into the right avenue for success. We at Dr. Reddy's strongly believe that success of the leader depends on developing his team members through effective Coaching and Feedback processes. This philosophy is embodied in our appraisal process. We need to possess this facilitation skill preferably.
Top 10 Tips for Giving Feedback:
They want to know what they are doing well and where they need to develop. Sadly, managers and leaders are often poor at giving feedback or worse still, don't give it at all. So what are my 10 top tips for giving feedback?
Tip 1: Catch people doing things right
It is so easy to fall into the trap of only giving feedback when things have gone wrong. In reality people get more right than they do wrong in the work place. Make a point of noticing when people do things right like hitting sales targets, dealing with an angry customer or hitting deadlines.
Tip 2: Look for the signals that the employee wants feedback People are sometimes a little hesitant to ask directly for feedback. They may ask in a much more subtle way by asking: • How they are doing in the job
• Whether they are living up to expectations
Be alert to these signals.
Tip 3: Feedback as early as possible
You don't have to wait for an appraisal or meeting to feedback. Whether the feedback is positive or negative, give it at the earliest opportunity.
Tip 4: Focus on behaviors
It is important to focus on the behaviors that are helping or getting in the way of achievement when giving feedback. For example: • I notice you were behaving aggressively in your dealing with x • I saw you take decisive action when it was clear we might slip on the timetable
In the first scenario you are referring to aggression as the behavior in your feedback. In the second scenario the behavior you are drawing attention to is decisiveness.
Tip 5: Avoid feedback that cannot be acted upon
The purpose of giving the feedback is to facilitate action. Make sure is can be acted upon. For example, there is no point is telling someone who has a stammer or stutter to get their message across quicker.
Tip 6: Check the feedback is understood
The quickest and often most effective way of doing this is to ask the other person to tell you to play back to them what they understand they heard. This lets you deal with ambiguity there and then.
Tip 7: Give the opportunity to the other party to discuss how the feedback might be improved If you ask people how you could improve the way you give feedback and allow them to respond authentically, truthfully and openly, you will learn and improve.
Tip 8: Use non threatening language
When giving negative feedback, choose your words carefully. While you have to make clear the consequences if improvement is not achieved you don't need to do it in a threatening way.
Tip 9: Be a role model
One of the most effective ways of demonstrating that you are open to feedback is to actively seek it. Many organizations have formal 360 degree feedback processes. One organization Mr. Duncan worked for did not have a formal 360 degree process so he simply sent out an e-mail to a mixture of subordinates, peers and superiors asking them:
• What I did well
• What I did not do so well
• Where I needed to develop
If you are worried that people will be reluctant to respond, ask them to send their responses to your boss and ask your boss to feedback key themes anonymously.
Tip 10: Set up a date for follow up
The final thing to do after giving feedback is to set up a follow up appointment. This lets the other party know that you are committed to supporting them and to making the necessary change.
Conclusion:
Employees are also expected to proactively seek performance feedback from key stakeholders; required to give honest input at the end of the review period about the quality of the process, feedback and the improvement areas and should proactively seek the execution of the development plan with both the superior and the concerned HR once the review is completed.
References:
1. Duncan Brodie, "Top 10 Tips for Giving Feedback", Goals & Achievements, April 2009 posting, Goals & Achivements.com.
2. "Psychology: From Science to Practice" – Robert A Baron, Michael J Kalsher and Rebecca A Henry; 2007 on common appraisal rating errors
3. "The Pygmalion Effect – Managing Power of Expectations, Leaders Guide by Brain Mcnatt, Ph. D, CPA.
4. "Coaching for Performance" by Sir John Whitmore (personal-coaching-information.com).
5. "Managing Team Performance" – H.T.G.A. van Vijfeijken, November 2003.
______________________________________________________________________________
*Veera Kandukuri, a senior HR practicing manager working with a leading Pharma Company at Hyderabad