Technology in the Logistics Industry Essay Sample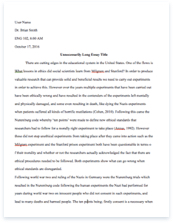 The whole doc is available only for registered users
OPEN DOC
Download Essay
A limited time offer!
Get a custom sample essay written according to your requirements urgent 3h delivery guaranteed
Order Now
Technology in the Logistics Industry Essay Sample
Technology has made quite an impact on how business is now being conducted in the freight forwarding industry where competitive rates, good service and the speed in providing this service are among the main factors in obtaining an account. The two persons who were interviewed both belong to forwarding companies handling international air and ocean freight. One is a Sales Manager while the other is an Export Manager.
The Sales Manager, Ovi Sevilla, has had almost 20 years of exposure to the industry. She emphasized two technological advancements that made the job of salespeople easier and this is in the aspect of communication and data retrieval.  Gone were the days when the fastest way to communicate with overseas offices is through the telex. It was very tedious to have to compose a message in its shortest possible but legible form, hand it to the telex operator and wait for a response. The advent of the facsimile machine was a momentous development since letters and even rate quotations in its full form can already be transmitted. Emails made it even faster and receipt can be tracked. Response time is likewise quicker. For local communications, it was a rule for all salespeople out on the field to carry pagers. There were delays encountered since one had to find a phone first to call whoever left a message. Then came the huge mobile phones which were more of a burden to carry around. These had no Missed Call feature so one would not know if someone tried to call you.
Mobile phones are now easier to carry and contain a lot of features. Right after meeting a client, one can already communicate to the head office for them to prepare and send the quotation or already make inquiries to other overseas offices involved to complete the shipment. Carrying around laptops with the relevant data stored allows even more rapid response time. The computer can store data and retrieval had become much easier without having to go through the physical files and do manual computations just to obtain statistics. The Excel worksheet was a useful tool to sort and filter data. Software was soon developed that can even be customized and interfaced with the existing system being used by the potential customer. Companies with a worldwide network can especially use this tool since everyone is linked up to the same system and worldwide transactions can be checked with a simple click of a key. Technology had allowed the salesperson to spend more time on the field visiting and maintaining customers. With the availability of communication resources and data, the salesperson will now be able to better concentrate on generating sales and provide their customer with relevant and timely reports on the handling of shipments.
The Business Unit Manager, Patricia Garcia, focused on the advancements made as regards the preparation of the documents and the traceability of the shipment. It was not such a long time ago when house airway bills and bills of lading were typed manually. These were prone to a lot of typographical errors. Correction tapes and fluid did brisk business. It was especially tedious preparing shipments under a Letter of Credit where erasures are not allowed. Each office was filled with people just typing away and productivity was kept to a minimum. With the current forwarding systems, one can create, print, segregate and bill a file in six copies within ten minutes. Since the systems are connected to each other, one can even do remote printing. On keeping track of the shipment, one had to make use of telexes and long distance calls to check the location and status of the cargo. Even then, feedback is not quick enough. Nowadays, track and trace had become sophisticated that cargo can be remotely tracked from the confines of the office.
One can easily locate the truck used to pick up the cargo using GPS. The forwarding system and the airline acceptance system can interface with the track and trace system so that information from the time of booking to acceptance to departure and arrival are quickly uploaded and visible to all who are allowed access. The POD or proof of delivery can even be uploaded along with the shipping documents in a more advanced tracking system. One can better control the movement of the cargo when one knows where it is at each moment. In terms of impact on roles and responsibilities, one can now have better control over service performance and productivity and react quickly in case of irregularity. The members of the team no longer have to merely act as automatons generating one document after the other but are now able to participate in the overall handling of the cargo and of the account from door to door.
The responses of the interviewees focused largely on the technology that had most impact on the way they work. Both viewed technology as an improvement on the way they worked. System acceptability was not an issue as long as the necessary training is conducted. A common complaint, however, is the increasing number of reports that are being required. With the accessibility of data, customers are now demanding that forwarders compile these for them.
Technology seems to be widely accepted in the industry and in fact seem to be even expected and required. Organizations are clamoring to take advantage of these developments and be the first in the industry to offer it. There is prestige and a competitive advantage to be able to offer a service that is not available from other forwarders and this service can only result from having best-in-class forwarding technology. Organizations also take advantage of technology in a way to have a lean yet extremely productive workforce. While initial investments can be huge, daily operational expenses can be kept to a minimum. As well, for organizations with worldwide networks, the preparation of documents can be centralized and even be outsourced to other branch offices where the workforce is not as expensive. Controlling can be done remotely and the controller need not even be in the same country. Technological advancements are welcome in the freight forwarding industry for as long as it can prove that work can be done easier and transactions will flow faster.
Appendix
Interviewee No. 1 (Ovi Sevilla)
She began her career in the freight forwarding industry as a Sales Executive with a local company with international affiliations and has stayed in Sales ever since. This company is now Agility. She marketed and sold Agility's services for sixteen years. Her last position before she left was Sales and Marketing Manager. She joined Royal Cargo, a company which specializes in handling project cargo, as Head of Sales in 2006, a position she still currently holds.
Interviewee No. 2 (Patricia Garcia)
She is currently a Business Unit Manager in Panalpina World Transport. She first joined the industry as part of the support group, specifically in in human resource handling compensation and benefits, and administration. She shifted careers and ventured into Marketing and Sales, first as a telemarketer then evolved into a full-fledged field sales person. She again shifted over onto the Operations aspect of the business where she heads a business unit and is responsible for overseeing its operations, client retention, and new business gains. She is also tasked to ensure that updating of the respective systems are in place.
Works Cited
Garcia, Patricia. Personal Interview. 24 April 2008.
Sevilla, Ovi. Personal Interview. 23 April 2008.