Technology Transfer in China Essay Sample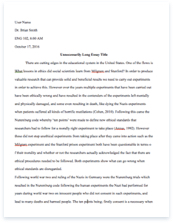 The whole doc is available only for registered users
OPEN DOC
Pages:
Word count: 3223
Category: china
Download Essay
Get Full Essay
Get access to this section to get all the help you need with your essay and educational goals.
Get Access
Technology Transfer in China Essay Sample
Introduction
            In today's modern world, technology plays a vital role in the success of every nation's economy. Technology serves as the "fuel" for "sustainable economic expansion" by creating high salary based jobs, world class export and productivity growth that plays a critical role on our long term global competitiveness (Mehlman, 2002). Through its help, the production of goods, communication and transportation facilities were made a lot easier and faster, thus, turning the wheels of human progress and economic growth at a faster pace (Tassey, 2006). During the past decades, modern techniques, along side with the technology transfer, continuously are spreading across the globe benefiting countries coming from the third world (Huang, 2006).
            For the most manufacturing companies, technology provides distinct capabilities and competitive advantage that serves the key to their organizational knowledge. This is the reason why many countries and/or companies are extending the application of their knowledge through technology transfer (Bruun, 2001).
            As for the members of the developing countries, they depend much on the technologies coming form the first world countries through international agreements, journals and other publications. By the time a multi-national company settles abroad, it translates in the increasing stock knowledge of the host country its tangible and intangible assets, making the latter competitive in the global market (Bosco, 2001).
            The People's Republic of China was founded after the 2nd world was a poor backward agricultural economy. Classified as a developing country, today, it is currently gaining competitiveness in the field of manufacturing and agriculture because of the economic reforms that it established during 1970's. In the early 1980's, China's foreign direct investments played a major role in its economic development. It ranked second place, next to US, in the volume of foreign direct investments [FDI] in the recently made studies (Bennett, 2001).
            This paper will discuss the effectiveness and appropriateness of technology transfer in the economic development of the People's Republic of China. Secondly, deals with the concepts and mechanisms of technology transfer that remains vague, controversial and the involvement of the transferor and transferee as well the founding agencies in the transition process.
The Importance of Technology Transfer
            Technology transfer, according to (Bureau of Export Administration, 1998), is a process wherein the results of a scientific research are put into practical application. According to them, there are so many ways of importing technology. It can be done by giving technology through journal and conferences, by commercial transaction like the patents for industrial processes or by agreements with other countries [see figure 1]
Foreign Direct Investment [FDI] serves as the solution of the developing countries in Asia during the 1997 Asian Financial Crisis (Nanto, 1998). Most of the developing nation's government made various steps to attract FDI into their country. Some of this ways are the cutting of regulations concerning business, labor, fitness and environment (Global Policy Forum, 2007). Its constant inflow to China made the latter to be a production base for manufacturing exports. The "domino effect" inevitably occurs when Foreign-Invested Enterprises [FIE] in the same industry compete with one another, particularly when they are concentrated in one region (Westphal, 2001). The competition boosts the development of some supporting industries, improves general economic climate within these supporting industries and essentially establishes an important industrial cluster (Sams, 1999). An example of Sam was emergence of world class IT clusters in Pearl River Delta and Yangtze River Delta regions. Through the help of these clusters, China has been enabling to absorb the increasing FDI which results to the attraction of more foreign investment.
            Studies at the company and country levels have shown that information technology is positively related to corporate and national economic performance. Economic growth depends heavily on the efficient and effective use of the country's resources, which include land, capital, labor and increasingly knowledge and technology. Technological progress is stimulated by an attempt to respond to some unmet need, or by attempting to perform activities in a more effective and efficient way (Chan Kang, 2005).
            In the case of China, their economic reforms, cheap cost of labor and their objectives in the foreign investments and trade policies are just a few of the many reason why technologies coming from the United States is transferred to them. One of the objectives of China is their self sufficiency in industrial and military sectors (Hu, 1997).
            Through the aid of technology transfer, China ranked 4th in the in the world's international trade chart in 2003 from its initial 32nd ranked in 1978 (Long, 2000). For most of the international traders, they consider the rapid raise in the trading power of China as a miracle. According to recent study of the Organization for Economic Cooperation and Development [OECD], China has already overtaken United States as the world's largest exporter of information and communication-technology goods (Shenkar, 2006).
            As for the foreign companies, they treat technology transfer as a great risk on their part since there is a great chance of losing their "technology based competitiveness" by the time their competitors purchase the same technology that they have because of the inadequate legal guard on property rights. Technology protection is one of the main concerns of foreign companies every time they transfer their technology to the less developed countries (Nolt, 1998). Their competitiveness depends on the policies of the host country regarding technology importation. One of the risks that transferring countries will encounter is the absorption and dissemination that in the long run would generate them possible competitors. This is the reason why foreign companies have to protect their "core technology" from misappropriation and imitation coming from the host country (Bennett, 2001).
For some those countries that invests in China, they already consider the idea of absorbing their technology. They believe that leakage is normally possible and the only thing that you can to do is to minimize that leakage on the technology being transferred.
One of the ways of the transferring country to prevent this is by seeking "legal protection" from World Bank and IMF for new arrangements. One example of which is the "North American Free Trade Area" that protects investments coming from the multination industries (Global Policy Forum, 2007).
The mechanisms of technology transfer
            Transfer of technology does not only include the movement of high-tech machinery from the developed to developing countries. Furthermore, it is also accompanied by the transport of the "hard technologies", [see figure 2], which includes total system and their counterparts, including know how, goods and services, equipment and organizational and managerial procedures (International Environmental Technology Centre United Nations Environment Programme, 2003).
            According to International Environmental Technology Centre United Nations Environment Programme, the host of technology transfer, in the end, must have the ability to use, replicate and improve the technology. This aspect is not a problem for the Chinese since they already have great number of scientist that study in the west. Later on I will discuss this "ability" of Chinese to absorb and apply the technologies coming form the west.
            International Environmental Technology Centre United Nations Environment Programme suggests that the host country should identify first if the technology that is being transferred is inadequate, unsustainable or unsafe and select for technologies that is appropriate to their needs, circumstances and capabilities. They must choose, at least, technology that is "environmentally sound". Environmentally Sound Technology [EST] refers to "process and product technologies" that less contributes to pollution. Environmentally Sound Technology is an integrated structure that includes "know-how", procedures, goods, services, and mechanisms in addition to the executive and managerial actions (Yuxiang, 2003). Moreover, according to International Environmental Technology Centre United Nations Environment Programme, there is no single strategy for successful transfer that is appropriate all situations. In other words, choice will play a vital role in the success of technology importation. Different major world organization advocates for the provision of EST. The United Nations Forum on Forests, during its third session on Geneva in 2003, approved on the institution of an ad-hoc expert group on the transfer of environmentally sound technologies (United Nations Forum on Forests Secretariat, 2005).
            Another thing to consider is the availability of enough infrastructures in your country. Crowding of industries, at some point in time would be a major problem for the host country. Large number of industries will give a pressure for the cost of labor in China to rise, and this would later on affects the domestic market in terms of the prices of the domestic goods, inflation and the like (Pejan, 1999).
Appropriateness of technology transfer in China
            Even if China has been doing well in the importing technologies from abroad, still, those technologies brought by the foreign investors will be of no use if they will not absorb its new concepts, process and new equipment.
            The sufficient supply of well trained scientist, engineers, mathematicians and other technical experts enables China to absorb and apply the technologies coming from other nation especially from US and Europe. Chinese scholars educated abroad during the past few decades contributes more than a half of the top scientific researches and receiving priority in the conduct of their research. They had been attending numerous international forums, workshops and meeting that expose them to global standard and procedures (US bureau of Industry and Security, 2001).
            As China's economic reforms continue and the retirement of old-scholars by the end of the century, there would be more opportunities for the young, western-educated and science and technology minded Chinese engineers and researchers. For the foreign investors this would be an opportunity for them since there will be enough supply of skilled workers to operate their 'technology' (Donnelly, 1996). The ease the operating the technology attracts possible investors coming from the outside of China making the economy of the latter to develop further. One of the common ways adopted by the foreign enterprises to speed up the growth of their businesses in China is to transfer some well-developed technologies to the enterprises that they will or have already set up in China.
            There are two categories why foreign investors put their businesses in China. First is the "domestic market-seeking" investment. China ranked the most populous country in the globe, with a population of 1.1 billion and continuously increasing, and investors see this as a business opportunity (Rosenberg, 2007). With the current population that China, aside from the fact that it has a small domestic market, huge number of possible buyers awaits your products. The second one is the "export oriented" or the "efficiency pursuing" investments. Here, investors establish their business in China but export much of the product to the global market. China is an ideal low-cost production location since its labor is cheaper compared to other nation (Long, 2000). According to Long, the wage in United States, Japan, South Korea and Taiwan are 47.8 times, 29.9 times, 12.9 times and 20.6 times larger than of wages in China.
            In the field of agriculture, over the last few decades, China had already been experiencing improvement its agricultural sector through its organic and inorganic nutrient sources. The fertilizers that Chinese had been using contributed much to sustain increasing production of some goods while maintaining the fertility and productivity of the soil. This good level of production is attributed to the technology that Chinese received from the foreign fertilizer industry. In the case of China, they are really in need for an innovation on their agricultural sector. Their constantly increasing population led them in sending scholars abroad to study and acquire new ways on how they would be able to uplift their agricultural sector. The inflow of foreign fertilizer companies to China, along side with the knowledge of the Chinese scholars, serves as their stepping stone to attain agricultural progress (Jiyun, 1998).
Technological modernization affects human growth in two ways. The development of human capabilities is the first result of technological modernization. Many technologies such as drought-tolerant plant varieties for farmers in certain climates, vaccines for infectious diseases, clean energy sources for cooking, Internet access for information and communication – directly improve people's health, nutrition, knowledge and living standards. It can also increase people's ability to participate more actively in the social, economic and political life of a community.
Secondly, technological modernizations develop individuals through continuously increasing the productivity of the latter. An example to this is the rise in the production of farmer's agricultural products, end products of factory workers increased dramatically and efficiency in the service of the employees to the customers. ICT provides the tools to manipulate organize and optimize the usage of available resources to increase productivity that in turn boost the country's economic growth and standard of living. IT spawns activities and industries – such as ICT sector – contributing to economic growth and employment opportunities (Min, 2000).
Conversely, human development is also an important means to technology development. Technological innovation is an expression of human potential. Higher education contributes significantly to technology creation and diffusion. More scientists can undertake research and development and better educated farmers and factory workers can learn, master and use new techniques with greater ease and effectiveness. And greater access to information and knowledge resources create conditions that encourage people's creativity.
Effectiveness of technology transfer in China
            With China's accession to the Word Trade Organization (WTO) and the further opening up of its domestic markets, many foreign investors and foreign enterprises are re-thinking their China strategies and devising ways to restructure their operations in order to prepare for future changes.
            China's policies regarding FDI's, so far, have been increasingly effective. According to Long, prior to China's membership to WTO, great number of potential investor moved to other countries because of their tight policies regarding FDI. In his example, China's average tariff level prior to the membership of China to WTO was relatively high; [from 55.6 percent in 1982 to 43.2 percent in 1992]; compared to the tariff rate of other nation. Moreover, the tax rate that they impose on importers, after their tax reform in 1994, was subject to a new 17 percent VAT and 10 percent excise tax on certain imports; [e.g., the automobile industry]. Those towering tariff and tax rate made a remarkable decrease in Chinese export. The solution that the Chinese government endows with was to offer an exemption policy immediately after the promulgation of the reforms and other policies. An imported raw material that is used by the export processing industry was exempted from the tariff and VAT after the goods are exported. On the other hand, products that were not exported and sold domestically will be charged with its appropriate tariff and tax rate. The exemptions that were given by the Chinese government to the export processing industry made the volume of Chinese export to expand remarkably and attracted more FDI's. If not with those exemptions, foreign investors would probably set their business to other developing country leaving China with nothing.
Conclusion
            Technology transfer can be viewed as an investment. Proper management of it would make your business in progressive the field where it is in line with. As for the host country, not all technology suits you. Proper identification of technology is very important for you not to suffer from economic misery. Remember that technology can give us progress or destroy us.
With the current position of China in the world market, and as compared to its performance before the massive inflows of FDI, we can see that Chinese is not far from attaining economic development that the first world countries have. The policies and other efforts of the Chinese government, like the exemption for the imported goods on tariffs and VAT if it is used and sell on the world market by export processing industries
The enormous number of Chinese scholars serves as their "asset" and in the coming years would serves as source of innovation that would make China a "tiger of Asia". Moreover, the cheap labor cost in China made them a manufacturing location for those industries who tries to minimize their cost of production.
All in all, the performance and opportunities in China is very irresistible for the foreign investors. China serves as a great example of country with great economic development.
References
Bosco, M.G. (2001) "Integration, technological transfer and intellectual property rights: an empirical application to the MENA countries" Bocconi University, pp. 2-3.
http://www.ecomod.net/conferences/ecomod2001/papers_web/bosco_new.pdf
Bennett, D. (2001) "Technology Transfer to China:  a study of strategy in 20 EU industrial companies" by International Journal of Technology Management, Aston University, Vol.21, No.1/2 pp. 151-182.
http://www.inderscience.com/search/index.php?action=record&rec_id=2899&prevQuery=&ps=10&m=or
Bruun, P. and Bennett, D. (2001) "Perspectives on the Transfer of technology in China: Scandinavian Companies and the European Context", Technical University of Denmark and Aston University, pp. 1-3.
http://www-priv.ifm.eng.cam.ac.uk/cim/imnet/symposium2001/papers/bruun.pdf
Bureau of Export Administration (1998) "US Commercial Technology transfers to the People's Republic of China", pp. 14-19.
http://www.bis.doc.gov/DefenseIndustrialBasePrograms/OSIES/DefMarketResearchRpts/ChinaGuides/China1.pdf 
Chan-Kang, C. and Fan, Shenggen (2005) "Road development, Economic Growth and poverty reduction in China", pp. 5-12.
http://www.ifpri.org/pubs/abstract/138/rr138.pdf
Donnelly, R. G. and Durney, C. P. (1996) "Managing Technological Change on Complex Information Technology Projects: Characteristics of Susceptible Projects", pp 2-8.
http://www.iamot.org/conference/viewpaper.php?id=1220&cf=4  
Global Policy Forum, (2007) "Foreign Direct Investments", p. 1.
http://www.globalpolicy.org/socecon/ffd/fdi/index.htm
Hu, Z. (1997) "Why is China Growing So Fast?", p.1
http://www.imf.org/external/pubs/ft/issues8/ 
Huang, X. (2006) "Technology Transfer: the Case of Automobile, Electronic and Telecommunication Sector in China", pp. 1-3.
http://faculty.washington.edu/karyiu/confer/beijing06/papers/huang.pdf
International Environmental Technology Centre United Nations Environment Programme, (2003) "Technology Transfer: The Seven "C"s for the Successful Transfer and Uptake of Environmentally Sound Technologies", pp. 1-5.
http://www.unep.or.jp/ietc/techTran/focus/Technology_Transfer_v6.pdf
Jiyun, J. (1998) "Strengthening Research and Technology Transfer to Improve Fertilizer used in China", pp. 1-2.
http://www.fertilizer.org/ifa/publicat/PDF/1998_biblio_59.pdf
Long, G. (2000) "China's Policies on FDI: Review and Evaluation", pp. 315-357.
http://www.iie.com/publications/chapters_preview/3810/12iie3810.pdf
Min, J. and Wu Shaohua, W.S. (2000) "Cleaner Production inChina", Remin University and Beijing Polytechnic University, p.1.
http://www.chinacp.com/newcn/chinacp/iccppaper-10.htm
Mehlman, B. P. (2002) "Technology-led economic development: Technology Administration in the Post-Bubble, Post-9/11, Post-Enron America", p.1
http://www.technology.gov/Speeches/BPM_021115_T-Led_ecDev.htm
Nanto, D. K. (1998) "The 1997-98 Asian Financial Crisis", pp. 1-2.
http://www.fas.org/man/crs/crs-asia2.htm
Nolt, J. H. (1998) "US China Security Reason", p. 1.
http://www.fpif.org/briefs/vol3/v3n19chi.html
Pejan, R. (1999) "Laogai: "Reform Through Labor" in China", p. 1.
http://www.wcl.american.edu/hrbrief/v7i2/laogai.htm
Rosenberg, M. (2007) "The Population Growth of the World's Largest Country", p.1
http://geography.about.com/od/populationgeography/a/chinapopulation.htm
Sams, J. (1999) "China's Technological Development", pp 15-31.
http://www.gwu.edu/~ylowrey/china.htm 
Shenkar, O. (2006) "Learning from China's Export Boom", by BusinessWeek, p.1.
http://www.businessweek.com/technology/content/jan2006/tc20060119_322122.htm
Tassey, G. (2006) "The Roles and Economic Impacts of Technology Structures", p.1.
http://www.nist.gov/director/planning/Roles&EconomicImpacts.htm
United Nations Forum on Forests Secretariat (2005), "Transfer of Environmentally Sound Technologies for Sustainable Development", pp. 2-11.
http://www.un.org/esa/forests/pdf/publications/tests1205.pdf
US bureau of Industry and Security, (2001) "Technology Transfer in China", pp. 3-5.
http://bxa.doc.gov/DefenseIndustrialBasePrograms/OSIES/DefMarketResearchRpts/techtransfer2prc.html
Westphal, L. (2001) "Technology Strategies for Economic Development in a fast changing global economy", Swarthmore College, pp. 8-14.
http://www.bu.edu/econ/ied/neudc/papers/westphal-paper.pdf
Yuxiang, C. (2003) "The Center for Environmentally Sound Technology Transfer", p.1
http://www.unescap.org/drpad/vc/conference/bg_cn_17_cest.htm