Teenage Magazine industry Essay Sample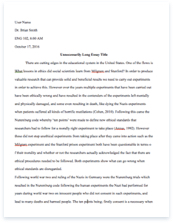 The whole doc is available only for registered users
OPEN DOC
Download Essay
A limited time offer!
Get a custom sample essay written according to your requirements urgent 3h delivery guaranteed
Order Now
Teenage Magazine industry Essay Sample
Introduction
Teen magazines are those magazines created for teen readers. In the United Kingdom, this category of magazines began in the nineteen sixties. The first of its kind was called Fleet way's. The magazine aimed at meeting the needs of adolescents and the youth. Thereafter, a number of magazines began entering the market with some focusing on specific market segments. However, much has changed over the past few decades in the UK market sector. The essay seeks to analyse the social, economic and regulatory issues surrounding the teenage magazine within the United Kingdom and possible threats and opportunities. (Market research.com, 2007)
Boundaries and main sectors of the teenage magazine industry
Segmentation in the teenage magazine industry varies from magazine to magazine. It is generally agreed that teenage magazines are tailored towards the female population. However, there are a few magazines for male teenagers as well. The female magazines are usually segmented according to the product offering. Some of them deal with the music industry where they cover issues such as music awards, most lucrative songs or albums, celebrity singers and other music related issues. Other magazines focus on fashion and cosmetics where they inform teenagers about seasonal fashion trends, cosmetic use among other issues. Lastly, there are those magazines that offer information on lifestyle issues. Here they can talk about the issues that teenagers are likely to be facing. It is common to find certain topics in teenage magazines; these can be regarded as the overall trends in the industry. The topics include;
Celebrity interviews
Fashion tips and displays
Samples on cosmetic products
Celebrity gossip
Inserts
Dating tips
All the latter magazines may be placed in three major categories; lifestyle teenage magazines, entertainment teenage magazines and comic magazines.
As it can be seen from the latter facts, most of the product segments are biased towards the female reader. However, there are still some magazines that can be found in the market that satisfy the male teenager's interests. It should be noted that most male readers buy magazines that deal with their areas of interest or their hobbies. Examples of such magazines include sports magazines, motor vehicle magazines, music magazines and video games. Perhaps one of the reasons why male teenagers have not received a lot of emphasis could be due to the fact that male adults are interested in explicit material; since access to this material is not legal for under eighteens, then there is little to offer that group of the population. (Market research.com, 2007)
Overly, teenage magazines are usually sold in a wide range of locations. For instance, some may be found in newsstands, others sold at pharmacies, supermarkets or specific stores. However, a new trend has emerged within this industry of selling magazines across the internet. Some companies have decided to make two versions of their magazines i.e. the online version and the printed version. However, the trend is yet to pick up among traditional players in the industry. Two such companies that tried these online publications but failed were Jellyfish and Cosmo Girl. Jellyfish was set up on a trial basis that would enable readers to click onto selected topics and gain access through their email address. Cosmo Girl was a teen version of the Cosmopolitan and was introduced in 2007. However, the latter two companies decided to withdraw this offerings following poor response. (Market research.com, 2007)
In the UK specifically, sales of teenage magazines reached their peak during the year 1998. After that fateful year, so many external factors have led to reduced teen magazine readership. For instance, teenagers started watching television celebrity series that caused them to follow their developments through the internet. On top of that, teenagers also began getting their daily does of celebrity gossip through mobile phones. This meant that their attention was redirected from teen magazines.
Impact of government polices and laws on the teen magazine industry
The most influential regulatory body in the teen magazine industry is known as the Teenage Magazine Arbitration Panel. The purpose of this regulatory group was to ensure that sexual content in teen magazines is presented in a manner that is acceptable to the general republic. The group offers a series of guidelines on how the subject of sex should be approached within the teen magazine industry. The guidelines were established after a discussion with the various stakeholders in the industry. These included the publishers, retailers and editors of teen magazines.
Another law that affects the teen magazine industry is the Sexual Offences Bill of 2004. According to this Bill, magazines that give advice on emotional and physical aspects of sex should not be prosecuted. The overall goal of the Bill was to ensure that teens and children are given the right advice. Parliament realised that teens gain access to a lot of sexual material, it would therefore be appropriate if some groups such as magazines gave them advice. (Market research.com, 2007)
The overall result of this is the TMAP is that sexual matters in teen magazines have now been introduced in a manner that can encourage responsible sexual and developmental growth. Consequently, one can assert that the formation of the regulatory body is an opportunity for teen magazine producers. This is because the regulatory body works hand in hand with magazine producers to affect society in a positive manner. The role of teen magazines in a teenager's developmental process can now be shaped and improved. Magazine publishers ought to look at this body as an ally rather than an obstacle.
The Sexual Offences Bill of 2004 is an opportunity for teen magazines because it allows them to give tips and advice. Since so many other competitors in the industry are already talking about sex, then publishers should use this go-ahead to dispense advise responsibly.
Economic forces affecting demand fro industry's products
Businesses within the UK are constantly looking for ways in which they can access a fresh group of consumers. The teen market is becoming increasingly attractive to a diverse range of business. For instance, the music industry through the internet gets almost eighty percent of their consumers from this demographic group. Teenagers are the most frequent consumers of music download. On top of that, a large number of designer garments are tailored towards the teenage population since unit sales in the clothing industry have gone down. Besides that, mobile phone companies have targeted so many teenagers. The overall result is that teenagers have a hard time dividing their finances. It is becoming increasingly difficult for them to spend a substantial amount of their pocket money on teen magazines given so many other consumer items. Consequently, sales in the teen magazine industry are declining in relation to the GDP. Records indicate that the UK economy has relatively stabilised. Inflation rates are quite minimal thus implying that the same should be said of the teen magazine industry. However this has not been the case; circulation rates have diminished adversely. While the figures differ from magazine to magazine, on average one can assert that in the fiscal year 2007, magazine sales reduced by one hundred thousand subscriptions for certain magazine titles. (Market research.com, 2007)
Another reason that could be causing this declining trend in the magazine industry is due to the volatile nature of the teen magazine industry. Many advertisers and sponsors are looking to other non-teen magazines to advertise their products. These advertisements are crucial to any magazine company as they represent a substantial source of revenue. The overall result is that teen magazines are not making as much as they used to. Some have even opted to bail out.
The volatile nature of the teen market represents a threat to the industry because it pushes away potential advertisers. This reduces revenue streams within the industry and makes the business environment quite unfriendly. In addition, the issue of having so many industries targeting the teenage population also poses a threat to the teen magazine industry. This is because teenagers are divided between these goods and services and very few of them will dedicate their resources to the purchase of teen magazines.
Impact of demographic trends and future forecasts
Society's attitudes and trends have changes and these changes have infiltrated into the teenage magazine sector. Content within the teen magazines has been tailored to suit these changes in attitude. A teen magazine usually plays the role of shaping what a teenage girl thinks (sometimes teenage boys too). The magazines allow teenage girls to escape into their own world where they can entertain themselves and escape from the harsh realities of the world. Consequently, a magazine ought to be written in such a manner that relates to the average teenager. This means that all the lifestyle and luxury variations in society must be reflected in teen magazines. In other words, changes in society's definitions of what is conceived 'trendy' is reflected in teen magazines. Society has become more permissive over the past few years. Teenagers have access to much more information than their counterparts in the year 90s. (Market research.com, 2007)
Consequently, these days teen magazines try to reflect images of older and mature individuals in their magazine covers and inserts. Besides that, sexually related topics have become very common. Many magazines are offering teenage girls insights into the sexual world through the use of older persons who may be deemed more experienced than the average teenage girls. Usually the representations in those magazines reflect what society defines as beautiful. Normally, magazines will place tall, skinny and tanned girls on their magazine covers to attract the attention of the teenage girl. Its purpose is to make her yearn to be like those models. These ideas are reflective of society's attitudes.
One of the issues that has raised a lot of eye brows is the way society has been sexualised. Children are now more and more exposed to sex than they ever were before. This has solicited a lot of negativity from concerned parties such as parents. Magazines are therefore faced with the challenge of continuing to depict the sexual content to remain competitive, or act responsibly and stick to the guidelines laid out by the Government regulatory body TAMP. (Market research.com, 2007)
The other trend that has affected the teen magazine industry severely is the issue of teens getting older beyond their age. The reason why teen magazines were created in the sixties was so that they could meet the need for teenagers to know about the adult world. However, this same need could be partly responsible for the diminishing interest in teen magazines. These days, teenagers are now more interested in magazines tailored towards the older generation. They feel that there are certain mysteries that cannot be found in magazines created for them.
The issue of teenagers getting older beyond their time represents a threat to the teen magazine industry because it means that large a number of them may not look towards their own age group to get information. On the other hand, sexualisation of society is a threat to the teen magazine industry because there is so much competition; which groups are trying to outdo one another. Consequently, step outside other boundaries. When the magazines do this, then they are likely to solicit greater political/ humanitarian regulation and this hurts business.
Impact of technological development on the industry
The most influential and important factor affecting the teen magazine industry is the internet. So many teens have access to the internet. The latter offers all the features prevalent in teen magazines at no charge. The overall effect of this is that teens have reduced their magazine subscriptions. As a matter of fact, the Keynote Report 2007 found that fifty percent of teenage girls prefer getting entertainment; lifestyle, music and film ideas form the internet rather than the web.  Such preferences are very worrying. (Market research.com, 2007)
Some teen magazine companies have opted to embrace this as an opportunity and established themselves there. However, they received very poor responses from the affected parties. As matter of fact, the two companies that tried online versions of their magazines withdrew these trials.
The proliferation of technology into the lives of teenagers can be either a threat or an opportunity depending on how a magazine company decides to handle the issue. If the company decides to create their own version of the magazine on the internet without looking for external support structures, then it is likely that magazine company will fail.
However, companies can look at this issue in another light, companies should create back up plans for their magazines, For instance, they can create an online version of their magazine and also present printable versions. The online version should not just be found in one location i.e. the company website. The magazine company could create a one-page representation of their most interesting features and stories on a common website such as My Space. Since it is unlikely to find a large number of teenagers looking for specific magazines in the internet, then it would be very helpful to have a shorter version on MySpace. This will go a long way in generating interest over the company's products.
The three most important opportunities and threats
The major threats to the teen magazine industry include the proliferation of the internet which offers all the features found in magazines for free or at much lower price. Another issue is related to competition from other industries such as the music industry and the clothing industry. All these issues drain the minimal resources that teenagers have leaving little room for the purchasing of teen magazines. The last most important threat is with regard to a phenomenon where teenagers are looking for magazines tailored for older generations.
The most important opportunity for teen magazines is technology; they should embrace technology by marketing their products online. Additionally, magazines need to collude with the industry regulatory body to come up with responsible ways of offering advice on sex. Lastly, companies should use the sexual offences bill to their advantage by attracting more consumers through responsible sexual content. (Market research.com, 2007)
Conclusion
With the advent of the internet and introduction of so many other alternatives to teen magazine content, there have been rising concerns about the feasibility of this industry in the future. These changes indicate that sales will continue declining in the future. However, some teenagers are still loyal to the magazine industry and may continue purchasing them.
Reference:
Market research.com (2007); Key Note Report: Teenage Magazines Market Assessment 2007, Key Note Publications, retrieved from http://www.marketresearch.com/product/display.asp?SID=68243567-423051839-489034320&productid=1486978&SearchReturnURL=&StatURL=&CatReturnURL= accessed on 9th August 2008