Telecommunication Case Essay Sample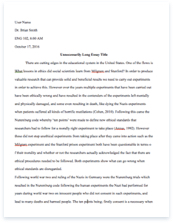 The whole doc is available only for registered users
OPEN DOC
Download Essay
Get Full Essay
Get access to this section to get all the help you need with your essay and educational goals.
Get Access
Telecommunication Case Essay Sample
Telecommunication has long been recognized as the engine for economic growth (Afullo, 1999). Telecommunication is not only a dynamic growth sector itself, but it is also the backbone of development and economic growth in other sectors of the economy. The telecommunication market is one of the largest markets in the world, second only to the financial services market (McLarty, 1998). As service businesses have become more international, telecommunication services are rapidly internationally growing and are the fastest growing part of international service trade (Gronros, 1999). In addition, telecommunication is an important infrastructure of other international businesses. Thus, telecommunication services art: significant in driving globalization and reducing costs of international trade (Clark and Rajaratnam, 1999).
The increasing growth of international telecommunications and the importance of the telecommunication business in the current global economy have stimulated research into the telecommunication business. However, there is still little research in the telecommunication area. Likewise, there is little research that examines how telecommunication expands overseas. This paper studies entry mode choice of the telecommunication business. The purpose of this study is to examine the entry mode behavior of telecommunication companies. This study is based on the entry mode framework in the article "Internationalization strategies for service" (Gronroos, 1999). In addition, to study how telecommunication companies choose their entry modes, the analysis is based on the internalization theory developed by Buckley and Casson (Buckley and Casson, 1976).
As for the study methodology, this paper will be a conceptual study, using qualitative information. The paper will be organized into three sections. Section I presents telecommunication background including definition and classification of telecommunications, telecommunication services, telecommunication development, international expansion, and the role of telecommunications in global business. Section II discusses literature review of entry modes and demonstrates entry modes in telecommunication industry. Finally, in section III, the conclusion of the study, trends in telecommunications and recommendations are discussed.
DEFINITION
Telecommunication is communication at a distance by technological means, particularly through electrical signals or electromagnetic waves.
TYPES OF TELECOMMUNICATION MODES
1. Telegraph and telephone
2. Radio and television
3. Video telephony
4. Satellite
5. Computer networks and the Internet
TELEGRAPH AND TELEPHONE
Experiments on communication with electricity, initially unsuccessful, started in about 1726. A practical electrical telegraph was proposed in January 1837, it was considered an improvement on the existing "electromagnetic telegraph"; an improved five-needle, six-wire system the commercial use in 1838.Early telegraphs used several wires connected to a number of indicator needles. Morse successfully demonstrated a system on September 2, 1837. Morse's most important technical contribution to this telegraph was the simple and highly efficient Morse Code co-developed with his associate Alfred Vail.
The first permanent transatlantic telegraph cable was successfully completed on 27 July 1866, allowing transatlantic electrical communication for the first time. The first transatlantic telephone cable (which incorporated hundreds of electronic amplifiers) was not operational until 1956, only six years before the first commercial telecommunications satellite, Telstar, was launched into space. The conventional telephone now in use worldwide was first patented by Alexander Graham Bellin March 1876. That first patent by Bell was the master patent of the telephone, from which all other patents for electric telephone devices and features flowed. The first commercial telephone services were set up in 1878 and 1879 on both sides of the Atlantic in the cities of New Haven, Connecticut, and London, England.
RADIO AND TELEVISION
Television, however, is not solely a technology, limited to its basic and practical application. It functions both as an appliance, and also as a means for social storytelling and message dissemination. It is a cultural tool that provides a communal experience of receiving information and experiencing fantasy. It acts as a "window to the world" by bridging audiences from all over through programming of stories, triumphs, and tragedies that are outside of personal experiences. In December 1901, Guglielmo Marconi established wireless communication between St. John's, Newfoundland and Poldhu, Cornwall (England), earning him the Nobel Prize in Physics for 1909, one which he shared with Karl Braun However small-scale radio communication had already been demonstrated in 1893 by Nikola Tesla in a presentation before the National Electric Light Association.
On March 25, 1925, John Logie Baird of Scotland was able to demonstrate the transmission of moving pictures at the Selfridge's department store in London, England. Baird's system relied upon the fast-rotating Nipkow disk, and thus it became known as the mechanical television. It formed the basis of experimental broadcasts done by the British Broadcasting Corporation beginning September 30, 1929. However, for most of the 20th century, television systems were designed around the cathode ray tube, invented by Karl Braun. The first version of such an electronic television to show promise was produced by Philo Farnsworth of the United States, and it was demonstrated to his family in Idaho on September 7, 1927.
VIDEO TELEPHONY
The development of video telephony involved the historical development of several technologies which enabled the use of live video in addition to voice telecommunications. The concept of video telephony was first popularized in the late 1870s in both the United States and Europe, although the basic sciences to permit its very earliest trials would take nearly a half century to be discovered. This was first embodied in the device which came to be known as the video telephone, or videophone, and it evolved from intensive research and experimentation in several telecommunication fields, notably electrical telegraphy, telephony, radio, and television.
SATELLITE
The first U.S. satellite to relay communications was Project SCORE in 1958, which used a tape recorder to store and forward voice messages. It was used to send a Christmas greeting to the world from U.S. President Dwight D. Eisenhower. In 1960 NASA launched an Echo satellite served as a passive reflector for radio communications. Courier 1B, built by Philco, also launched in 1960, was the world's first active repeater satellite. A Hungarian stamp depicting two Telstar satellites relaying telecommunication signals between Earth stations.
After commercial long distance telephone service was established via communication satellites, host of other commercial telecommunications were also adapted to similar satellites starting in 1979, including mobile satellite phones, satellite radio, satellite television and satellite Internet access. The earliest adaption for most such services occurred in the 1990s as the pricing for commercial satellite transponder channels continued to drop significantly.
COMPUTER NETWORKS AND THE INTERNET
On 11 September 1940, George Stibitz was able to transmit problems using teleprinter to his Complex Number Calculator in New York and receive the computed results back at Dartmouth College in New Hampshire.This configuration of a centralized computer or mainframe computer with remote "dumb terminals" remained popular throughout the 1950s and into the 1960s. However, it was not until the 1960s that researchers started to investigate packet switching — a technology that allows chunks of data to be sent between different computers without first passing through a centralized mainframe. A four-node network emerged on December 5, 1969. This network soon became the ARPANET, which by 1981 would consist of 213 nodes.
However, not all important developments were made through the Request for Comment process. Two popular link protocols for local area networks (LANs) also appeared in the 1970s. On October 29, 1974, and a paper on the Ethernet protocol was published. The Ethernet protocol had been inspired by the ALOHA protocol which had been developed by electrical engineering researchers at the University of Hawaii.
CONCLUSION
Telecommunications is crucial for growth and modernity. It is one of the fastest sectors and has immense potential for future growth. As a prime support service needed for rapid growth and modernism of all sectors of the economy, it needs to be promoted and developed as a basic infrastructural input.