Tenet Healthcare Corporation Essay Sample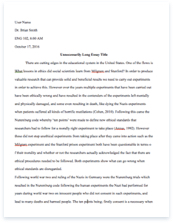 The whole doc is available only for registered users
OPEN DOC
Pages:
Word count: 324
Category: health
Download Essay
Get Full Essay
Get access to this section to get all the help you need with your essay and educational goals.
Get Access
Tenet Healthcare Corporation Essay Sample
Tenet Healthcare Corporation (Tenet) a health care services company runs primarily general hospitals and other ancillary healthcare facilities. They are one of the largest investor-owned hospitals companied in the US. Tenet owned or operated 49 acute care hospitals( to include the infamous Memorial Hospital in the state of New Orleans famed after the horrific events following hurricane Katrina), and 59 outpatient centers in 11 states an 89 outpatient centers serving urban and rural communities. (Martin, 2006) Their mission statement "At Tenet, our business is health care. Our mission is to improve the quality of life of every patient who enters our doors. Our approach makes us unique and defines our future." (Tenet HealthSystem Medical, 2001-2013) Generally speaking the health care sectors base is growing at a rapid pace, demographics are changing, can Tenet live up to its mission using its current business model?
The capital market plays an important role in our present day society, among facilities and its investors. What role does the market play in Tenet producing a quality product to its stake holders? What role does the market play in Tenet managing its business with integrity, in the services it provides, innovation and providing transparency to the public? This is the core of Tenets mission and values to the healthcare industry including its patient population. But as far as its business model, where the liquidity, stability and activity of the corporation are paramount, to their investors can both be attained? The company recorded revenues of $9,119 million during the financial year (FY) ended December 2012, an increase of 3% over FY2011. The operating profit of the company was $749 million during FY2012, an increase of 15% over FY 2011.
Works Cited
Martin, B. (2006, July 4). "Tenet Healthcare To Sell 11 Hospitals To Help Cover Cost Of Settlement.". Medical News Today. Tenet HealthSystem Medical, I. (2001-2013, April 8). Tenet. Retrieved April 8, 2013, from www.tenethealth.com: http://tenethealth.com/about/pages/missionandvalues.aspx