Tesco – Information System Strategy Essay Sample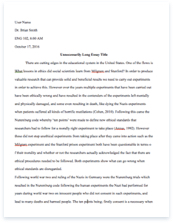 The whole doc is available only for registered users
OPEN DOC
Download Essay
A limited time offer!
Get a custom sample essay written according to your requirements urgent 3h delivery guaranteed
Order Now
Tesco – Information System Strategy Essay Sample
Options: Value creation with strategic information systems Name of the Organization: Tesco Url: http://www.tesco.com/ Abstract: We have selected Tesco because this can be considered as one of the biggest example on how a retail company utilized the advent of internet to develop its e- business model. Tesco.com developed as a separate entity to create additional value to the customers which in turn increased their brand popularity. Tesco was very popular brand with a strong Brick and Mortar business model and was already a tough competitor of retailers in UK. To distinguish themselves from other retailers they started Tesco.com, an online retailing portal for customer. This entirely changed the scenario of Tesco and it also became a strong competitor for online retailing. When Tesco first started their online service they facilitated customers to place their orders through multiple ways: fax, telephone and also via internet. This ordering system made the whole system very slow and inaccurate (human error prone) and it lead to frustration in customers. This also increased various costs due to employing additional work force for order processing and delivery.
To overcome this difficulty Tesco thought of automating the ordering process via the use of internet. Tesco.com is a simplistic website that does not require a computer savvy person to operate it. Anyone can use this website comfortably and hence these have made the customers more comfortable and also have they attracted more customers. Tesco.com used the network of Tesco stores as warehouses. Their delivery schedules and planning was so good that they even started selling breakfast and lunch via online orders. Tesco.com also provided customers a number of different options to access Tesco's online services. Shoppers have been able to use mcommerce applications to make their purchases. In partnership with Microsoft, Tesco.com launched Tesco access, which allows users of hand-held computers and WAP-based wireless phone to shop online. It is considered that Tesco.com along with Tesco Direct (online nonfood retailing) has enormous growth potential and has a higher growth rate than Tesco's Brick and mortar business.
HISTORY OF TESCO
Tesco.com is a venture of Tesco plc. Tesco self-service supermarket first started in 1956 in a converted cinema hall. During 50s and 60s, Tesco expanded its count of stores up to 600, mainly through acquisitions. In 70s and 80s, Tesco started focusing on selling at low price. Their strategy was "pile it high and sell it cheap". This strategy was not successful and the revenue of Tesco fell dramatically. Customer perceived that the products Tesco sells are of poor quality. This negative image was enhanced even more when customer visiting the stores observed that stores were poorly maintained and the choice of goods offered was of mediocre and inadequate quality. By 90s, Tesco had realised this problem and started constructing huge supermarket stores to attract larger customer base, especially upper market segments. Tesco invested heavily in introducing latest technology in sales and distribution. Simultaneously Tesco started looking into the phenomenon called Internet.
ARRIVAL OF TESCO.COM
Tesco created their first online shopping service in 1994. This made Tesco the first online retailer in UK. Previously, Tesco had tried and failed with many issues and unsatisfied customers while trying to deliver products at home through fax, phone and other channels except internet. Laura Wade-Gery. The CEO of Tesco.com said while recalling the early days of grocery delivery:
"It was disastrous. You took the phone order, then typed it in manually, then sent it down to the store by fax, where it was then picked. We often had a kind of Chinese whisper effect, so when a person ordered a grapefruit, by the time he got the order, it might have become a cabbage." With internet the error and cost induced by human communication and the cost of additional employees to take orders was substantially reduced. Tesco continued improving their online shopping channel under the name Tesco Direct through 1997. Tesco.com was officially started in year 2000. To educate their customers with internet, Tesco.com also started cyber café's at the same time. With increasing pressure of the consolidated food retailing industry, Tesco had started focusing on non-food products. Tesco.com offered a broad variety of multiple product categories including clothing, home appliances, CDs, DVDs, groceries and books.
When Tesco.com started, although Tesco was optimistic about it but it also did not wanted to invest huge amount on creating huge warehouses especially because the success of online retailing was still unproven. Tesco hence went ahead and used its network of physical stores as distribution centres for Tesco.com. This approach carried a risk that the in-store customers could get frustrated by overcrowded aisles because of Tesco.com order picking staff. Tesco.com slowly started proving successful and since 2006 Tesco.com has its own 'Dot.Com only' store.
Tesco Loyalty card scheme links both brick-and-mortar and online retailing business. Through this customers can benefit from loyalty schemes while ordering online or buying in Tesco stores. Tesco.com and Tesco keep track of buying habits and grocery needs of their customers and offer targeted promotions through this. With a vision for constant innovation, at the moment, Tesco.com has expanded their website and now they offer an API (Application Programming Interface). Using APIs, smart devices such as networked refrigerators can automatically order food without any human intervention.
ENVIRONMENTAL CHARACTERISTICS
Enterprises of all industries and sectors have to maintain extremely flexible with the rapid change in their respective environment in order to be successful. Factors can range from economical fluctuations to technological advancements. In the case of the internet, the utilization of internet users has reached the billions over the past two decades. In order for businesses to maintain competitive the utilization and integration of the internet to their respective business mix is essential. Most businesses despite of size utilize the World Wide Web not only as a marketing tool but also as purchasing point for their customers worldwide. Large retailers such as Best Buy, Wal-Mart, and Carrefour have enjoy great success by allowing their customer the possibility of purchasing their favourite products from the comfort of their own homes or even at their desk at work. Technology again proves that its main benefit is convenience.
In the case of Tesco, the environmental characteristic which acts as the major role in their improved business model is developing an efficient and user friendly website to expend on their network effect. The internet has revolutionized the ability to extend to a larger audience; this has been something that had never been unimaginable or predictable. Piccoli argues that every firm must answer two pivotal questions when implementing the internet to their business mix: 1. What impacts do Internet technologies have on the competitive landscape? How do they change the environment your firm is, and will be, competing in?( (Piccoli, Gabriele Pg. 80) -In the case of Tesco, the internet has evolved the competitive landscape in a drastic manner. Every successful retailer now provides some time of web based interaction for their customers. This has changed the environment because funds must be allocated to provide online services however; we see that firms that have put into operation a well thought out and user friendly website leads to financial achievements.
2. How have the Internet and related technologies been used by organizations before? How can they be used by your firm to improve the business efficiency and effectiveness?( (Piccoli, Gabriele Pg. 80) -The internet for most retailers has proven to be a very successful method for sales and services. In the case of Tesco they have created a website that has become a personal experience for every customer. On the website customers can purchase everything they can find at any local store but what make the website unique are the additional features such as: recipes, baby tips, nutrition centres, wine selections, florist and photo services all whilst promoting Tesco products and services. Herein lies the benefit of technological advancements; when properly executed, an efficient and effective website can reach out further and quicker than any other previous technological tool. In the case of Tesco, they have already created an excellent website, now given network effects; Tesco has created Facebook and 6
Twitter pages that allow customers to have an even deeper relationship with the retailer. The importance behind this is that the large the network, the more valuable Tesco becomes. "The process by which a network becomes more valuable as its size increases. That is, when a new node, while pursuing his or her own economic motives, joins the network, the network is more valuable for all the other members. (Piccoli, Gabriele Pg. 123) Piccoli concludes chapter four by indentifying that controlling the network will result in a superior competitive position. "Controlling the network provides competitive advantage firms are willing to engage in standards battles and invest significant resources to achieve critical mass because sponsoring a dominant network provides the firm with a position of competitive advantage". (Piccoli, Gabriele Pg.102) TESCO has been well established in the e business arena and has constantly adapted to the ever increasing needs of the customers by conceptualising on the right technology at the right time. Their innovative usage of information systems and information technology has given them an edge over their competitors in terms of competitive advantage.
The exponential rise in the usage of internet and the numerous ways in which it can be used is constantly changing the environment both for the customers and the companies. This is a mere synergy between the customers and companies as the later is always expected to adapt to the changing environment. This change in the environment is being surrounded by the development of new technological innovations dominated by the world of internet. Tesco has the best IT infrastructure which is carefully developed and maintained by its own back office in India. It has the best technology at every point right from the supply chain to the point of sales (POS).
Tesco uses the BizTalk server for the information management system and for tracking online orders and with the current orders, only 30 percent of the server is being utilised making the system highly reliable and stable at all time. With the existing IT infrastructure Tesco.com sells several different varieties of products including banking services. The recent rise in the use of social networking, smart-phones and the applications associated with the two has played a significant role in the way business usually operates. An example of how Tesco adapted to the need of the customers in South Korea: As People were busy working long hours Tesco introduced the concept of purchasing Tesco products using QR codes by placing billboards at several points in the city. It was relatively easy as the customers just needed to use their smartphone and Tesco app to do shopping by just looking at the wall papers and the goods will be directly delivered.
FUTURE OPPORTUNITIES AND RECOMMENDED ACTIONS:
OPPORTUNITY TO SELL RECIPE INGREDIENTS
With the increasing number of cooking websites/Blogs available people always want to make those cuisines by themselves at home. The opportunity here is to provide the ingredients for the recipes to the visitors of the website/blogs at home with a single click. Recommended action: New Business Model – Referral System:   Creating tie ups with cooking blogs/ websites having high popularity, high page rank, alexa rank etc. Providing an option for the visitors to purchase the ingredients for the recipe in those websites and with just one click visitors will be redirected to the TESCO.Com checkout webpage with all the ingredients in the cart.  The customers can then customize the ingredients according to their needs and choose to buy directly from the Tesco.com website.
OPPORTUNITY TO TARGET RURAL AREAS
Using technology in the widely untapped rural market sector in various developing Asian markets is of major concern due to the unavailability of internet connection and lack of know how amongst the rural people. The fact that there are still a large number of residents in the rural areas and Tesco could be the first to explore these untapped markets. For example 50% of China's total population is still living in rural areas. Recommended action: Introducing Technology to non-technocrats:  Using telephone to place the order
The customer in a rural place has to call a toll free number and from the telephone number the customer would be recognised.
Using speech recognition tools to collect the information regarding the product and quantity of product required by the customer.
Delivering the products to the home based on the address linked with the phone number and collecting cash on delivery.
Possibility of promoting their banking services by implementing the concept of Mobile ATMs as the customers can pay by their credit cards as well as withdraw cash at the same time.
OPPORTUNITY TO IMPROVE IN-STORE EXPERIENCE:
The "Tesco Extra" stores are usually large as they sell variety of products at one single store space. To shop in these kinds of stores is usually time consuming as the products are placed in a large layout. The opportunity here is to provide the same kind of experience as in an online store. As the trend is changing, making the instore experience exciting will also attract customers. Recommended Action:        In-house navigation system Using navigation system on the trolleys to identify product locations. Forming a navigation map for the super market. Having GPS sensor in each trolley. We can display the position of the trolley within the supermarket layout. Customers can easily find the location of the products within the market. For Example, Customers can search the item they are looking for in the same device.
The whole purpose of this system is to save time for the customer and help them locate the products easily which in turn would increase customer satisfaction and would also increase sales which eventually would result in increase in profit.
OPPORTUNITY TO USE API REFRIGERATORS IN PARTNER RESTAURANTS
The restaurants and bulk purchase customers of Tesco have to constantly monitor their inventory of goods and order it from Tesco every time a product goes out of stock. The idea here is to use API based refrigerators to take automated orders. Recommended Action:  Tesco can actually provide their API technology refrigerators to the restaurants/wholesalers to reduce work and increase efficiency at both the ends.  Once the refrigerator goes out of stock it will automatically alert the system at Tesco prompting them to deliver goods without any calling or order.
OPPORTUNITIES THROUGH SOCIAL MEDIA, SMARTPHONES AND MOBILE APPLICATIONS: The usages of smartphones are highly dominated by the different variety of mobile applications available. Presence in social media websites like twitter and Facebook are nowadays a mandatory application as it comes in-built apps in almost all the Smartphone's. News about product launches, reviews about those products, advertising campaigns, personal feedback of the customers are first introduced through social-media and it is also the best way to reach more audience at an affordable cost. Although Tesco has smart phone applications, developing new applications/updating with new features when demand arises, following through the social media would certainly create brand awareness amongst customers. Caution: Too much reliance on IT means higher risk of affecting Tesco's trade business even if there is a small glitch in their system and hence the security has to be perfect.