Tesco Ireland – Human Resources Management Essay Sample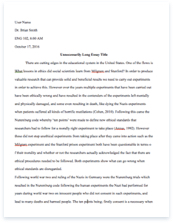 The whole doc is available only for registered users
OPEN DOC
Download Essay
Get Full Essay
Get access to this section to get all the help you need with your essay and educational goals.
Get Access
Tesco Ireland – Human Resources Management Essay Sample
Division amongst their population plagues Ireland's history.  This division has led to extremes in prejudice against people of a different religion or politics.  Victims suffered hatred, violence and murder and were often unknown to their assailants.  They were victims because they fitted a category or label.
Now one of the focuses of the Irish Government is equality and embracing all aspects of diversity throughout society.  Prioritised groups include ethnic minorities and people with physical challenges.
The following graph indicates the population breakdown of Ireland by nationality (Central Statistics Office Ireland, Census 2006 pp. 73): –
The following graph shows a breakdown of the people with disabilities by Age and Gender (Central Statistics Office Ireland, 2002): –
A key area of the Government's policy in breaking down barriers to full social integration, is to work with private organisations in developing innovative ways to deal with increased workforce diversity.
TESCO Ireland (TI) is one of Ireland's top ten private sector employers with a current workforce of 11,000 employed in their retail outlets, offices and distribution centres.  The organisations diversity policies are directed and influenced by both Government policy and legislation as well as being part of the global organisation, Tesco Plc.
The definition of diversity management has moved away from race and gender to encompass people's ethnicity, age, gender and physical challenges.
The principle of management of diversity within the workforce can be broadly defined as:
"… the term diversity management refers to the systematic and planned commitment by organizations to recruit, retain, reward, and promote a heterogeneous[1] mix of employees." (Ivancevich, and Gilbert 2000, 75)
By applying the principle of diversity management to Tesco Ireland, we can evaluate the effectiveness of the implementation of their diversity policies to date.  Diversity management traditionally was a Human Resource issue; however, the principle is now integrated into all aspects of corporate policy.
We can break this principle down further into six key areas to assess TI's adherence and non-adherence to diversity management (Ivancevich, and Gilbert 2000, 75): –
Not tied to strategic human resource plan – proactive.
Focuses on building diverse teams.
Inclusive – race, ethnicity, age, religion, sexual orientation, physical limitations considered.
Considers diversity of external constituency, more diversity in employees and recruitment pool, and a more diverse stakeholder pool.
Celebrates and respects differences in values, customs, and norms.
Addresses the bias of people toward others who are different.
Not tied to Strategic Human Resource Plan – Proactive
TESCO Ireland has incorporated the principle of diversity management into all areas of their operations.  Their workforce practices, customer service policies and strategic partnerships reflect the diversity management principle.
By being a pro-active partner to various stakeholders, TI is able to develop their own business and improve social conditions for the communities and countries in which it operates.
A demonstrated adherence to this area was in 1999 when Tesco Ireland in association in Northside Partnership Ltd facilitated the employment and training of persons with disabilities; travelers; older people; recovered drug addicts and former prisoners for their new supermarket at Clare Hall to be opened in 2004.  The area around the Clare Hall site was experiencing 16% unemployment at the time.
Focuses on Building Diverse Teams
Tesco Ireland trades in 82 communities throughout Ireland.  TI works with the communities to employ local people to work in their stores.  This involves developing schemes to train and develop local staff.
An example of adherence to this area of the principle is one of the schemes that Tesco Ireland operates is called "Talent Spotting".  Each employee has a career discussion with his or her manager, to plan career progression.  The information from these discussions are pooled and used to determine who fills future vacancies and to identify cross-functional movement and development opportunities.
Inclusive – Race, Ethnicity, Age, Religion, Sexual Orientation, Physical Limitations Considered
There are two examples of Tesco Ireland's adherence to this area of the principle.  The first is the introduction of their "Customer Question Time Panels" and Customer Surveys.  Both of these initiatives involve customers in feedback to the organisation.  Changes that stemmed from this feedback, includes wider aisles, lower shelves and wider ranges, which consider the special needs of some customers.
The second, is the employment of people who are over the traditional retiring age.  Flexible work hours and recognition of their value as part of the team also play an important role in their employment.
Tesco Irelands, non-adherence to this area of the principle, came into question in August 2005 when Polish Agency Workers, from their distribution centre went on strike.  The protest was in support of Polish workers who had been "sacked" after they complained about working conditions at the Centre.  Pay equity between agency workers and Tesco staff, and the opportunities for long-term employment were also some of the complaints by the agency workers.
TI's response was to issue a statement highlighting that the majority of Polish Immigrant Workers were happy working for the company and many were integrated into the company as employees.  This issue highlights diversity management implementation issues, in their distribution centres.
Considers Diversity of External Constituency, more Diversity in employees and recruitment pool, and a more diverse stakeholder pool. 
Tesco Ireland has demonstrated its adherence to this area throughout it customer focus, employment strategies and strategic partnerships.
Examples of adherence to diversity of external constituencies are: –
TI is the largest buyer of Irish food in the world;
Their internet grocery service is now adapted for the visually impaired;
Is involved in extensive trade development programmes for over 800 Irish companies;
Donated €6 million worth of computer equipment and software to 4,000 schools under the Tesco Computers for Schools Programme;
Their Charity of the Year Programme has raised over €1.6 million for the Irish Cancer Society, The Alzheimer Society of Ireland and Down Syndrome Ireland;
In 2005, the issue of temporary workers associated with Tesco Ireland, again came to the notice of the Public.  This time they were temporary female workers on farms in South Africa that supply TI with produce.
The Charity ActionAid, reported that these workers were paid appalling wages, affected by hazardous working conditions and were living well below the poverty line.  Blame was placed on Tesco's contractual and pricing demands on the farms.
One of  TI's core values is that their suppliers extend fair and honest dealings to their employees.
Tesco Irelands response was to re-iterate their expectations of their suppliers and assure the public they have audit measures in place.  In a statement issued by the company, they claimed that as Importers they should not be linked to this issue.  This statement does not adhere to their "supplier employment conditions" policy.
Celebrates and respects differences in values, customs, and norms.
One of the ways in which TI adheres to this area is through their Company Ambassadors policy.  TI encourages their staff to see themselves as company ambassadors and to use their own ideas when servicing customers based on how they themselves would like to be served.
Another example is Tesco Irelands "Family Friendly Working" policy.  TI make a commitment to accommodate flexible forms of working for their employees.  They also make a commitment to arrange a mutually agreeable schedule and recognise their employees need to attend to personal issues from time to time.
These policies are innovative and empowering for employees whose backgrounds are as diverse as Ireland's demographics.
Addresses the bias of people toward others who are different
The best example of Tesco Irelands adherence to this area is their "Treat people how you would like to be treated" policy for staff.  The policy states (Tesco n.d.):
            Treat people how we like to be treated:
All retailers, there's one team …. The Tesco Team
Trust and respect each other
Strive to do our very best
Give support to each other and praise more than criticize
Ask more than you tell and share knowledge so that it can be used
Enjoy work, celebrate success and learn from experience.
The last testament to Tesco Ireland and Tesco Plc's success in the diversity management of their workforce, is a high staff retention rate.  The benefits of high staff retention to an organisation are lower Human Service development and recruitment costs and creating stability for staff and customers .
Tesco Plc's retention rate was highlighted in their 2006 Annual Report (Tesco Plc, 2006 Annual Report, pp.7):
Overall, Tesco Ireland has a systematic and planned commitment to recruit, retain, reward, and promote a heterogeneous mix of employees.
However, the two issues of working conditions for the temporary workers in their distribution centres and on the farms in South Africa, highlight that although TI have excellent policies in place, they have issues with the implementation in some areas.