The activities, aim and objectives of arriva bus company Essay Sample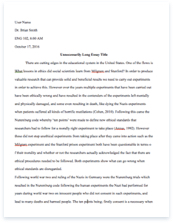 The whole doc is available only for registered users
OPEN DOC
Download Essay
A limited time offer!
Get a custom sample essay written according to your requirements urgent 3h delivery guaranteed
Order Now
The activities, aim and objectives of arriva bus company Essay Sample
ARRIVA BUS SERVICES
Arriva plc is one of the leading transport services organization in Europe and it also one of the UK's largest bus operators, with over 6,000 vehicles. Arriva bus and coaches is one of Britain's largest bus and coach supply companies, from its base in Cleckheaton, West Yorkshire it buys, sells, rents, leases and finances both new and good quality used buses and coaches for operation throughout the UK. Arriva is also the biggest bus operator in London with over 20% of the capital's bus services, Arriva operates routes in some of the largest UK urban centers- including Glasgow, Liverpool, Manchester, Newcastle, Leeds and Leicester as well as most of the home countries and some of the most remote and rural areas of the UK such as routes in the mountains of Snowdonia, Wales etc
ARRIVA TRAINS SERVICES
Arriva operates trains to Northern rail Franchise which provides urban and inter-city passenger rail services across the North of England.
INTERNATIONAL AND ARRIVA VEHICLE RENTAL SERVICES
As well as Arriva bus and train services, Arriva also one of the largest providers of passenger transport in mainland Europe, with operations in Denmark, Italy, the Netherlands, Portugal, Spain and Sweden.
Arriva also has available around 11,000 cars and light commercial vehicles for rent at competitive daily rates across the UK.
ARRIVA AIMS AND OBJECTIVES
All Businesses have a variety of ways of setting their goals and these goals are also classified in two ways "Aims and Objectives". Every single business is set up to meet specific aim and objectives. Many businesses aims to make profit, but other businesses like mine have important aims like providing a service to the community.
AIMS: Are long term goals— nearly always last for two years or
More.
OBJECTIVES: Are short term goals – probably lasting for up to 1 or 2 year before being renewed or updated.
For Arriva the mission statement, aims and objectives are as follows.
MISSION STATEMENT:
As the official, independent voice of bus and rail passengers, we want to make sure that passengers' views are at the heart of the debate about the future of the Arriva bus and railways services. The Arriva network's mission statement reflects the broad range of activities that it undertakes on behalf of passengers to get those views heard.
Our mission statement is:
"CHAMPIONING THE INTERESTS OF BUS AND RAIL PASSENGERS".
AIMS
"«Arriva try to reduce its current waste by 65% with in two years.
"«To understand and represent the views of passengers.
"«To be an effective and influential force for change.
"«To raise the profile of the ARRIVA network with passengers, the industry, the media and Government.
"«To develop, update and promote a passenger centered vision for public transport.
"«To improve the capability of the network to champion the interests of passengers.
"«Improve quality year by year.
"«Survive and try to grow more and always be environmentally friendly.
OBJECTIVES
"«As a leading transport services organization, our brand promise is committed to delivering better services to our customers.
"«The department for transport's objectives is to oversee the delivery of a reliable, safe and secure transport system that responds efficiently to the needs of individuals and business whilst safeguarding our environment.