The advancement of new technology Essay Sample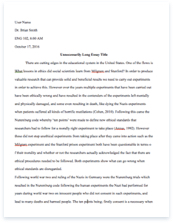 The whole doc is available only for registered users
OPEN DOC
Download Essay
A limited time offer!
Get a custom sample essay written according to your requirements urgent 3h delivery guaranteed
Order Now
The advancement of new technology Essay Sample
The advance of technology nowadays is very amazing. Many of them were beyond what we could expect 20 years ago. With the high technology we had achieved till today, many people wonders about from where they should know the latest news about global issues either than Internet or TV news. Internet news and TV news make good companion, but better choice depends on the time saving, more information and sources. Internet news are entertainment hub and for everyone. People nowadays have a different lifestyle from before.
Many people are very easy to adapt with the Internet news rather than TV news especially people who are working all day. For example, people who are busy working in the morning they will miss the news from TV because they are tired working so they do not have much time spending time watching news in TV. They have some alternatives that can manage their time to watch the news by watching the repeated broadcasting news in Internet. Besides, we also can save our time. In this globalisation era nowadays, people like to viral the wrong news and editing the additional information.
This could be seen through various media socials, they are exposed to the Facebook, Whatsapp, Twitter and Youtube. Sometimes, Internet news is less information. So that's people must be aware about the Internet news and should not believe 100% on that. Furthermore, Internet news published information came from unauthorized sources. For example, the unauthorized sources were people who taking the videos when accident happened and keep uploaded to the media socials and people will give many speculations based on the video that had uploaded and it might cause confusion to all parties.
In before time, there do not have this Internet news people only based on newspaper and television. Not anymore now, with the changes from time to time we can approach the news surrounding us by searching latest news from our gadgets. No more go to coffee shop to watch the news or buys newspaper to know what issues that happened in our global. These might be the reasons why Internet news is the one to choose. However, some might prefer to use its adversary, TV news. TV news is the same sources from many years before till now whether the technology changes from time to time.
The changes might only in visualize of the broadcasting for example in previous era the visual news in TV only black and white colour but now it had change that the visual news in TV are very colourful. People are obtaining the information faster in TV news rather than Internet news when something happens. So, TV news give the news right away the moment something happen. Since today's generations are about technology, people can watch the news from phone or tablet. It will save their time to watch the news not only in TV but they can reach the news everywhere.
TV new are very detailed information rather than Internet news because TV news is live broadcasting and it only broadcast in a few times a day it would not repeat the same news to the next days. So, it cannot be any additional fake information during the broadcasting at TV news. People can fully believe to the TV news because it did not take the information in viral news or unauthorized sources. Moreover, TV news gains sources from the script provided by the reporters. When it comes to the sources from the journalist the newsreader will inform the sources in the news.
So people will fully believe the news talked by the newsreader. Internet news and TV news have their strengths in various aspects. It depends on time-saving, required information and sources. As to choose what the more reliable news is, I would say TV news. In my opinion, TV news is better for the genuine information in which requires one to be detailed and not added additional fake information. With its reliable sources, one will trust with the news because the news right away the moment something happen.
TV is much faster to obtain information rather than Internet news. In conclusion, I would say TV news is the one to choose as it fit lifeway nowadays, it is not a burden for me to get approach them, as well as it have a TV or live broadcasting in Internet. Internet news might have its own strong points but it is all depends on personal preferences. There are possibilities in the future, there would be a hybrid connection that can help everyone to get more additional information.