The Bedroom Killer: Peter Manuel Essay Sample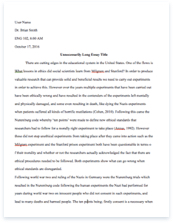 The whole doc is available only for registered users
OPEN DOC
Pages:
Word count: 937
Category: murder
Download Essay
Get Full Essay
Get access to this section to get all the help you need with your essay and educational goals.
Get Access
The Bedroom Killer: Peter Manuel Essay Sample
Peter Thomas Anthony Manuel was born in 1927 in New York. At age five, he moved to Scotland. By the age of twelve, Manuel was noted by the police for being a loner and a petty thief. He served nine years in prison for sexual offences, unlawful wounding, robbery with violence, and others before going on a killing spree in 1956 which held the city of Glasgow in fear. Manuel bludgeoned, shot, and strangled his eight victims and despite not being tried for them, confessed to the murders of eighteen victims. For these crimes, he was hanged at Glasgow's Barlinnie Prison on July 11, 1958.
Peter Manuel was only tried for the murders of the following: Marion and Vivienne Watt; Maraget Brown; Isabella Cooke; Peter, Doris, and Michael Smart; and Anne Kneilands. There was no doubt that Manuel also killed taxi man, Sydney Dunn, but the case was thrown out because it was committed outside the jurisdiction of Scotland. William Watt, Marion's husband, was held in prison for sixty-seven days for the murder of Marion, Vivienne, and Maraget due to a shred of evidence. He served his time at Glasgow's Barlinnie Prison, where a fellow inmate was Peter Manuel. Manuel then wrote a letter to Watt's lawyer, Lawrence Dowdell, asking to be represented. This letter also stated that Manuel knew some information about concerning an acquired client.
Like other serial killers, Manuel had his own 'style' of killing. For the victims who it was available, he would simply shoot them in the head with a .38 bullet while they were sleeping. For others, Manuel raped and strangled them. After murdering the Smart family, Manuel stayed in their home, eating leftovers, gloating about the glorifying sight of the slaughtered family, and even feeding the family cat. Manuel also stole some brand new banknotes that Peter Smart had been keeping for holiday. These new banknotes were the main evidence to prove Manuel was behind the recent murders. Forensic Evidence
Anne Knielands: 17. On January 2, 1956 Knielands was stalked onto the East Kilbride golf course, where she was raped and bludgeoned to death with the length of iron. Although he was questioned by police about the murder and would confess to it two years later, Manuel escaped arrest when his father provided him with an alibi. He was charged with this murder in 1958, but the case against him was dropped due to a lack of evidence. Marion and Vivienne Watt and Maraget Brown: 45, 17, and 41. Marion, her daughter Vivienne, and her sister Margaret were shot dead in their home in Burnside, Glasgow on September 17, 1956 with .38 bullets. At the time of the murder, Manuel was out on bail for a burglary at a nearby colliery and was suspected by the police, but evaded capture once again; thus having William Watt arrested for the murders.
Sydney Dunn: 36. Manuel shot his fifth victim, taxi man, Sydney Dunn, on December 8, 1957 whilst looking for work in Newcastle upon Tyne. Dunn's body was found on moorlands in Northumberland soon after, by which time Manuel had already returned to Lanarkshire. Manuel was not tried for this murder because it was done outside Scotland's jurisdiction. However, after Manuel's death, a button found in Dunn's taxi was matched to one of his jackets, proving he committed the crime. Isabella Cooke: 17. Cooke disappeared after leaving her Mount Vernon home for a dance at Uddingston Grammar School on December 28, 1957. Manuel stalked, raped, and strangled her, and then buried her in a nearby field. He later led officers to where he disposed of her body. Peter, Doris, and Michael Smart: 45, 42, and 10.
The Smarts were shot dead in their Uddingston home on January 1, 1958. After the murders, Manuel stayed in their household for nearly a week, eating leftovers from a Hogmanay meal and even feeding the family cat, before stealing some brand new banknotes that Peter Smart had been keeping for a holiday, and taking the family car and dumping it nearby. Ironically, Manuel gave a lift in this car to a police officer investigating the disappearance of Isabelle Cooke, even telling him that he felt that the police were not looking in the right places. It was only following the Smarts' murders that police realized a serial killer was on the loose, leading to the exoneration of William Watt.
Although many police officers who were familiar with Manuel suspected him of carrying out these murders, they were unable to prove it until shortly after the Smarts' murder, when some banknotes Manuel had been using to pay for drinks in east-end Glasgow pubs were found to be from the batch stolen from their household by the killer. Initially denying everything, he confessed to these murders, and more than a dozen others, after his mother confronted him at the police station where he was being held.
Manuel was tried for murder at the Glasgow High Court. He surprised those present and got rid of his lawyers and conducted his defense by himself. Although the judge, Lord Cameron, admitted that Manuel conducted his defense "with a skill that is quite remarkable", the killer was unable to convince the jury of an insanity plea, and he was found guilty of all charges against him, except for that of Anne Knielands, which had been dropped due to a lack of evidence. On July 11, 1958, Manuel was hanged on the gallows at Barlinnie Prison, Glasgow. His last words are reported to have been, "Turn up the radio and I'll go quietly".