The Brazilian Healthcare System Essay Sample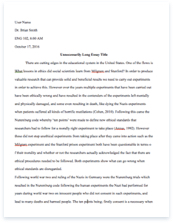 The whole doc is available only for registered users
OPEN DOC
Pages:
Word count: 1481
Category: medicine
Download Essay
Get Full Essay
Get access to this section to get all the help you need with your essay and educational goals.
Get Access
The Brazilian Healthcare System Essay Sample
History
Brazil was originally colonized by the Portuguese in 1500 for the "exploitation of raw materials and trade monopoly" (Paim, Travassos, Almeida, Bahia, & Macinko, 2011, p. 1783). Though independence was gained from Portugal in 1822, the country went through its "Imperial Phase" immediately thereafter, where large land owners held vast amounts of power combined with heavy political centrism; this was a period noted for the "emergence of modern capitalism, and onset of industrialization" (Paim, Travassos, Almeida, Bahia, & Macinko, 2011, p. 1783).
In 1889, the political environment shifted to a liberal-oligarchic republic, with a focus on agricultural exports. Although this marks the beginning of social care reform, this time period was wrought with military rebellion and was eventually overtaken in 1930 by dictatorship. The Vargas dictatorship heavily "identified with Nazi-fascism" and was highly authoritarian (Paim, Travassos, Almeida, Bahia, & Macinko, 2011, p. 1783). During the 15 year reign of this dictatorship, a number of social and health initiatives were put into place, including: "social security and occupational health…through the Ministry of labour, industry, and commerce" (Paim, Travassos, Almeida, Bahia, & Macinko, 2011, p. 1783).
1945 saw the rise of unstable, populist democracies. The economic outlook was characterized by "import substitution, rapid urbanisation, immigration, advent of the automobile industry, [and] penetration by international capital" (Paim, Travassos, Almeida, Bahia, & Macinko, 2011, p. 1783). 1964-1985 was another period of military dictatorship, the early years of which were associated with economic boom from an internationalized economy. As the seeds of capitalism and liberalization set in, by 1985 the political environment had shifted to today's Brazilian democracy (Paim, Travassos, Almeida, Bahia, & Macinko, 2011, p. 1783).
Size and Geography
Brazil "covers 8.5 million km2–or 47% of South America…[and] is divided into five geographical regions (north, northeast, cetre-west, southeast, and south") (Paim, Travassos, Almeida, Bahia, & Macinko, 2011, pp. 1778-79). The Amazon rainforest is primarily contained within the north region (Paim, Travassos, Almeida, Bahia, & Macinko, 2011, p. 1779).
Government or Political System
The current form of government in Brazil is a federative republic that has gone through a number of social imbalances and state reforms. The Workers Party was in power, as of 2010 (Paim, Travassos, Almeida, Bahia, & Macinko, 2011, pp. 1778,83)
Macroeconomics
World Fact Book – need to pull info into this section
The current government took over during recession with high levels of social debt. Initial attempts at stabilizing the economy led to a hyperinflation crisis, followed by "macroeconomic adjustment…[with the] Real Plan…[of] 1994" (Paim, Travassos, Almeida, Bahia, & Macinko, 2011, p. 1783). The economy thereafter stabilized with cycles of "highs and lows," including inequality and monetarist policies (Paim, Travassos, Almeida, Bahia, & Macinko, 2011, p. 1783).
Demographics
Poverty
Religion
Brief History of the Healthcare System (The Lancet)
Major Period I – Instability and Dictatorships (1500 – 1985)
Major Period II – Era of Democracy (Post 1985)
Description of Current Healthcare System (The Lancet)
Healthcare Model
The current Brazilian healthcare system is complex in nature. The health System has three subsectors: The Unified Health System, public, (SUS)- Set of health actions and services rendered by federal public, state and municipal agencies and institutions and by private sector and non-governmental organizations through contracts and health plans (SUS 20 years: Health of Brazil); the private (for-profit and non-for-profit) sector of services are funded in various ways through public and private funding: and the private health insurance sector that has many different forms of health plans, insurance premiums and tax subsidies (Lancet p.1785). The public and private sector is a decentralized model. The decentralized model is managed by a government structures at both the state and federal level. This structure regulates institutional responsibility and government support.
The private healthcare segment is composed mainly from pulic and private companies that offer additional health plans. 26% of the population have private insurance, resulting in R$63billion (about US $27 billion). A majority of the private insurance market is concentrated in the southeast region. Most of the companies are funded by commercial firms. Health plans vary based on organizational hierarchy.
Primary Care
The SUS delivers the primary care that focus on health promotion and public health actions. This decentralized system aims to provide universal access and comprehensive coverage for all levels of care. A major part of this model is the Community Health Agents Program and the PSF. The PSF works through family care teams that focus on primary care within the communities of Brazil. The teams are made up of one doctor, one nurse, one auxiliary nurse, and four to six community health workers (lancet p. 1788). The PSF has grown rapidly since its creation. The teams are assigned to specific geographies throughout Brazil with defined populations of 600-1000 families.
As of 2010, the PSF has grown to an estimated 236,000 Community health workers and 33,000 community health teams, reaching about 98 million people in 85% (4357) of municipalities in Brazil (Lancet p. 1788). These teams also coordinate care between the public and private sector. The coordination of care is based on evidence-based medicine guidelines that are created by the Ministry of Health (MS) and other government agencies. The MS is the National Management of the SUS, formulates, standardizes, inspects, monitors and assesses policies and actions (SUS 20 years: The Health of Brazil). These evidence-based guidelines are managed through a computerized system that also track electronic health records and monitor wait times for specialized services.
The Community based teams that provide a majority of care in Brazil are based out of Health posts and centers. These types of facilities have exploded since the 1970's. Today there are over 41,000 health posts and centers throughout Brazil that care for 98% of the population. Many traditional primary care facilities that were around prior to the creation of the SUS still exist. Generally, these two structures are not integrated.
Secondary Care
The SUS has not had as much success with secondary care. Patients with private insurance are given preferential treatment due to the lack of regulation within this sector. The SUS is highly dependent on the private sector when it comes to diagnostic and therapeutic support centers, only 24.1% of CT scanners and 13.4% of MRI scanners in Brazil are public, and access is patchy (Lancet p. 1790). As of 2010, Brazil's public sector only provided around 10% of the specialized outpatient clinics.
The SUS has expanded to areas like dental care and rehabilitation services. At the same time adding support services in emergency care infrastructure. By May, 2010, there were 391 emergency care clinics, and the emergency mobile care service was present in 1150 municipalities, covering 55% of Brazil's population (Lancet p.1790).
Tertiary Care and Hospital care
The Brazilian healthcare system faces many of the same challenges as other countries like quality, cost and access. A systematic approach to specialized care does not currently exist. The lack of structure has created many obstacles resulting in power struggles between different providers in the private sector. Availability and quality of Tertiary care and hospital care depends on the municipality in which you reside.
Brazil has 6384 hospitals, 69.1% of which are private. Only 35.4% of hospital beds are in the public sector-38.7% of beds in the private sector are available to the SUS through contracts (Lancet p.1792). A majority of the hospitals are small in size, about 60% of hospitals have 50 or fewer beds (Lancet p.1792). The smaller facilities tend to be less effective than the larger facilities. The larger facilities reside in the wealthiest regions of the country. Availability of hospital beds may be lacking, but the amount of healthcare professionals has increased substantially. Between 1999 and 2004 the number of nursing graduates increased by 260% (Lancet p.1792).
Evaluation of Healthcare System (Siemens & Lancet)
Cost
Quality
Access
Current and Emerging Issues and Challenges
Current
Issue/Challenge I – State Support for Private Sector
Issue/Challenge II – Concentration of Health Services in Developed Regions
Issue/Challenge III – Chronic Underfunding
Emerging
Issue/Challenge IV – Reforming the Financial Structure
Issue/Challenge V – Renegotiating Public & Private Roles
Issue/Challenge VI – Reshaping the Model of Care for Demographic & Epidemiological Changes
Issue/Challenge VII – Assuring Quality of Care and Patient Safety
The workforce within the primary care sector struggles with high turnover. The high turnover is due to competitive wage discrepancies offered within the different municipalities.
References
Central Intelligence Agency. (2012, December 5). The World FactBook – South America: Brazil. Retrieved December 19, 2012, from CIA: https://www.cia.gov/library/publications/the-world-factbook/geos/br.html
Paim, J., Travassos, C., Almeida, C., Bahia, L., & Macinko, J. (2011, May 9). The Brazilian health system: history, advances, and challenges. Lancet, 377, pp. 1778-97. doi:10.1016/S0140- 6736(11)60437-6