The challenges of venture capital investment in China Essay Sample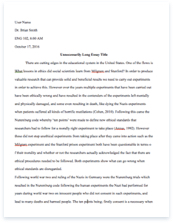 The whole doc is available only for registered users
OPEN DOC
Download Essay
A limited time offer!
Get a custom sample essay written according to your requirements urgent 3h delivery guaranteed
Order Now
The challenges of venture capital investment in China Essay Sample
The challenges of venture capital investment in China given increased for competition for deals, teams significant regulation changes and rising preference for local terms versus foreign VCs. In this case we have highlights on issues which should be considered when investing in China's market. Some of the issues are the factors to consider when we are entering foreign market and how to make that market more attractive for investors than it was before. When dynamics of a foreign market change, as it was the case with China, how to develop a new investment strategy eg.
where to focus, what firms should you partner with? After reading case study we are able to evaluate whether to continue investing in a market and how to develop new strategy. Also, to recognize additional opportunities that are coming with entering and making investments in a foreign market. The first raise fund of John Dean and Denny Lee startup capital was in 2005. Three years later, in 2008, some tricky question get on their way about firm's future in China. In founding SCV, they were trying to focus their investments on early stage software companies because they were compelled by opportunities in China.
China's market changed its dynamic because of the SCV growth and nature of growth in China. Foreign investor are losing favor while opportunities for venture capital were plentiful. Within three different funds in country, John and Danny have developed roles and responsibilities. Whether to continue investing in China or to stop with investing was question that John and Danny needed to decide. If they decide to continue investing in China, they have to develop new strategy.
If they decide to leave, then the LPS would not be as they expect, they would face with unhappy LPS. But, they have to make the decision, which is not going to be easy, but they have to do it soon. Before entering the market in China as venture capitalist, we should consider: local networks, government, business practice in China, exit opportunities, IP protection, M&A connections. Local networks are essential in China and the culture is very different compare to the others, specially the cultures in United States or Europe.
And, based on Danny it is really risky. Government has a major part in economy of China, it is a big player and if you decide to enter the market in China cooperation and patience with the government of China is key. Venture Capital is a highly risky investment, but with a high risk it come a high profit, if the investment is good. For China's venture capital development, government should integrate more laws and regulations. In order to boost everyone in venture capital, government can help with process of development of venture capital by using policy tools.
You have to know that as foreign investor you do not have that much advantages compare to local players. Chinese business practices are opaque that is reason why local players have advantages in the market. Exit opportunities are high in China, which is one of the benefit in this market. IP protection is not that important in this case even if it is really low, which is case with Chinese IP protection. Mergers and acquisitions connections are high for now, but based on everything the result for the future are low mergers and acquisitions connections.
Even there is a risk investing in China they are some benefits and reason that make China attractive for investors such as continued growth presents significant opportunities for a job or to set up company (urbanization, high technology) also, capital availability in China because china is at the first place as the world's largest recipient of foreign capital. On the other hand, there is a risk in regulatory environment which would not provide great protection for SCV as investors. Regulations of government are changing all the time.
What would also affect the risk as opposed to investments in Silicon Valley is that local venture capital players gaining strength and influence while foreign venture capitalist offers less value due to potential for local exits The question is should SCV continues investing in China and if they decide to continue investing how they are going to do it. Since their first investment China's market has grown increasingly and SCV reconciled the inherent challenges of their first investment in Zero2IPO.
Even though Zero2IPO investment was a success, that gave favors to local players more than ever and competition increased as the first investment opened countless doors for SCV. So, in order to stay in China and continue investing, they have to develop a new investment strategy and to adjust how they spend their time to attract the investor and the deal flow. They cannot just based their investments on one company, they have to invest in new industries as well and find the way to work with local competitors and partners.
SCV is launching a second fund which is larger than the first fund but brings less expectations. The number of investments will be reduced but, SCV will still be investing in China. The Chinese market offer many opportunities, so the goal is to explore various opportunities in China and to gather data around the Chinese market. The research phase is planned to take one year and after it, they should have all the data and papers needed to figure it out where to focus in the second fund. It would be a shame to let China go.
It is a country with a lot of potential but investors cannot be emotional attach to the company. In order to stay on Chinese market they have to hire "local locals" and establish a local presence, settle their company into China. As I have already mention local players have advantages on the market so do not be a foreign fund, be a local fund with a local presence. Example of it can be Softbank Asia and Venture TDF. If they develop a liaison office with local professionals they would have more chance in Chinese market (eg. NEA, Atlas).
John and Danny should think about their investment for second fund in China. In my opinion, they should reduce the percentage of investment because it is unrealistic to maintain 15-20%, increasing competition. In order to continue their partnership with Zero2IPO they have to be a continuing benefit to them, and SCV has to be going forward. Danny has limited time and he must maintain relationship with Zero2IPO. Also what John and Danny can do is to set up their own China fund (eg. Sequoia China Fund) or joining with a local fund (eg. IDG Accel China).
As a conclusion, in this case communication is key because it gives us continuous updates about company, about market, investments etc. In order to stay in China, we need to play by the rules of China- to be nimble and to be patient. As we can learn from this case, they are the rules of market economy throughout which all the venture capital system must be established. In order to establish venture capital you have to have supply and demand. It is working as every other market. China should develop capital market in order to secure and exit strategy for the venture project.
Technology is always attractive to investor so they have to get opportunity to invest in such projects. There should be attractive conditions for the international venture capitalists as well as they provide huge capitals and enhance the venture capital system with their competency and experience. The key of every successful and effective development of the venture capital industry are the people who are qualified and who are expert in their job, with technology background, experience and with a will to take their job with all business decisions, responsibilities and consequences of their decisions.