The Coco's Restaurant Essay Sample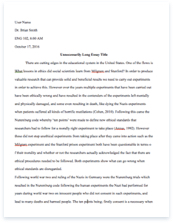 The whole doc is available only for registered users
OPEN DOC
Download Essay
A limited time offer!
Get a custom sample essay written according to your requirements urgent 3h delivery guaranteed
Order Now
The Coco's Restaurant Essay Sample
1. Introduction:
Our project is design and development a website for Coco's restaurant. The restaurant owners are aware that using website is their ticket to enticing new customers in these modern times. The website tends to mirror the restaurant's exact image in real life.
Unlike most websites, when designing a website for a restaurant, the sole purpose is to get people in the door. Our aim is to create a website for Coco's restaurant that, not only recreates the atmosphere of its location, but also gives enough information so the customer knows what to expect when they arrive and, more importantly, they will know how to get there.
2. Background of the Study:
Coco's is a very famous restaurant Situated in Adliya, Coco's is built within the bounds of an old renovated house and sports an ethnic Parisian interior complimented by a breezy outdoor seating arrangement beneath parasols and sun chairs decked out on pebbled flooring. located in Adliya. Our team accepted the challenge to develop and design a website for Coco's restaurant in which the following four main elements shall be covered: 1. Recreate the atmosphere – This is done by duplicating the colors used inside the restaurant and showing happy customers, as well as showing high quality images of the food. 2. Show menus – The website should show an up-to-date menu. 3. Customer reviews – To show the best comments and reviews received by Coco's customers on the website. 4. Location – To have an interactive map that will give the user turn by turn directions right to the door. Our team will create Coco's restaurant website in such a way that it will, not only be positioned high on search engines, but also turn your website visitors into customers.
3. Company's current situation:
Coco's has become a Bahraini landmark, a must-stop destination in Block 338, and has grown in popularity especially amongst the younger generation.
This little restaurant is a bit difficult to find if you don't know where to look. There is no sign to give it away, just a little door in the wall. If you manage to find the place while it isn't packed, then count yourself lucky. The main menu is quite extensive and for the most part, is consistently good and very reasonably priced, and they also regularly introduce new items.
The wait staffs are usually quite courteous. However, it is awfully hard to get a table as they don't take reservations, and when they are really busy they tend to take the phone off the hook or not answer, so even takeaway orders are not always possible. Unfortunately Coco's restaurant don't have its own website so, the management of Coco's restaurant decided to approach a website designer to create an interactive website in order to enhance their customer loyalty, provide the customers with the information they need and to have on line reservation. 4. Purpose of the study:
The Purpose of the study is to design and develop COCO'S Restaurant website whilst incorporating a custom admin area allowing daily updates to the 'Specials' Menu, on line booking/reservations and data collection of the online visitors. 5. Objective of the study:
5.1 General objective:
The general objective is to be able to design and develop an interactive user-friendly website for COCO'S Restaurant to: * To enhance the loyalty and create more attraction between customers and the restaurant * To provide the customers with the information they need. * To have on line reservation.
5.2 Specific objective
Attraction:
It is important to present an impressive online image that represents everything great about the restaurant. But in order to make that impression, diners need to be able to actually VIEW the website. If they are out driving around, browsing for a restaurant on their Smart Phone. Information:
Following is a short list of requirements that every restaurant website should have in order to provide customers with the information they're
seeking: * Restaurant Overview: Basic introduction to the restaurant is a must. Even if we think the name of the restaurant is self-explanatory, people still like to see how you describe yourself. *
* Location: Customers need to know where the restaurant is, and how to get there. No need to provide directions from every corner of town, but an address, basic map, and link to a direction-giving site like Google Maps is very helpful indeed. However, include a photograph of the front of the restaurant, so first-time visitors will recognize it easily from the street * Working Hours: The working hours will be located near the top of the list of priorities when a diner visits your website. Make them easy to find. * Menu: The food is the business! If ever there were an influential and unique selling point, it would be a mouth-watering menu. Words paint a picture, here. Our team will not just scan the paper menu into an annoying PDF file, but will create a digital menu. This is the page people will want to bookmark. * Photos: A picture surely does speak a thousand words. The team will Show what Coco's have described in their menu, and make the imagery so vivid that it elicits a great response in the visitors * Reviews: Reviews are the first thing many people look at when considering a new restaurant to try. * Reservation: This area can be the deal-closer in many cases. Our team will program on live reservations an make it easy and painless for the visitors to book a table.
6. Hypothesis of the study
We are talent team with good experience in developing websites. We will approach hands off approach; our team will work closely with COCO'S restaurant management to build the perfect attractive website that fit the restaurant needs. Step 1: Free Consultation
The team will meet with COCO'S restaurant management to determine the restaurant website goals and objectives, review any existing marketing material, establish preferred color schemes and discuss optimizing the site for the major search engines. Step 2: Preview Design and Approval
Once the team has COCO'S restaurant goals and design preferences, our design team will work then to develop a preview based on the restaurant management requirements. The preview will be revised as necessary to ensure it fully meets their objectives. Step 3: Launch and Market the Website
Once the site is developed, we will launch it and register it with the major search engines to ensure COCO'S potential customers can find it. By following the above methodology, we are expecting that the system will be definitely works fine. The system will move from the existing ordinary manual system that based on manual recording for the customer information to an attractive website that contains on line reservation. 7. Scope and delimitation of the study
Scope:
The project will provide COCO'S management with a reliable customer database and will enhance COCO'S market share by approaching the potential customer through using a modern attractive website with the opportunity of having creative digital menu and on line reservation.
Delimitation:
How to create a good customer database in a short period, protect the website from the virus and assign an Admin to maintain the website are problems might be occurs later on. However, these issues could be solved by providing the staff with proper coaching and related training course and provide the website with update antivirus software.
8. Definitions:
Website: A website, also written as Web site,[1] web site, or simply site,[2] is a set of related web pages containing content such as text, images, video, audio, etc. A website is hosted on at least one web server, accessible via a network such as the Internet or a private local area network through an Internet address known as a Uniform Resource Locator.
Database: is an organized collection of data. The data is typically organized to model relevant aspects of reality, in a way that supports processes requiring this information System: is a set of interacting or interdependent components forming an integrated whole or a set of elements (often called 'components' ) and relationships which are different from relationships of the set or its elements to other elements or sets. Antivirus software: is software used to prevent, detect and remove malware (of all descriptions), such as: computer viruses, malicious BHOs, hijackers, ransomware, keyloggers, backdoors, rootkits, Trojan horses, worms, malicious LSPs, dialers, fraudtools, adware and spyware. Reservation online by system: is an online system, where customers can reserve table, book or buy certain product and do the payment online uses their credit cards,