The Comparison of the Sniper and Beware the Dog Essay Sample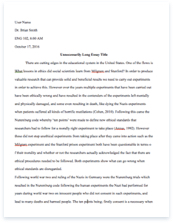 The whole doc is available only for registered users
OPEN DOC
Download Essay
A limited time offer!
Get a custom sample essay written according to your requirements urgent 3h delivery guaranteed
Order Now
The Comparison of the Sniper and Beware the Dog Essay Sample
This essay is going to compare the two short stories The Sniper and Beware the Dog. I will compare and contrast the differences and similarities of these two stories. I will also explain how they are and probably how I felt about it. The short stories The Sniper and Beware the Dog is similar because they both are involved in the war and they both lost something that as important to them. They also are similar because they both had something that they were curious to figure out and when they did they were devastated and didn't mention much about it. This is pretty much everything that is similar in these two short stories The short stories The Sniper and Beware the Dog are different in somewhat many ways. In The Sniper he had lost his brother but in Beware the Dog he had lost his leg.
Also in The Sniper he didn't end up in his enemies place but in Beware the Dog he did. The endings of both stories didn't really tell u what happened next they both kept you wondering. This is why they are different. Both of these stories have meanings to them. To me they mean that always realize what going on around you and what you're doing. If you don't follow these lessons in these stories you can end up in a bad situation. This is my essay on the comparison of the two short stories that I have read out of the selection that was given to me. I hope I compared and contrasted these to stories were you can understand them. This is the end of my essay goodbye now!.