The concept of family Essay Sample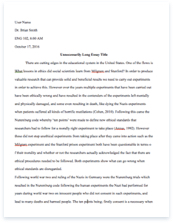 The whole doc is available only for registered users
OPEN DOC
Pages:
Word count: 587
Category: family
Download Essay
A limited time offer!
Get a custom sample essay written according to your requirements urgent 3h delivery guaranteed
Order Now
The concept of family Essay Sample
From a sociological perspective, family is defined as a social unit or structure, with members interconnected by a certain bond or ties. Family is known to shape, promote growth, and offer sense of protection. It is also considered to be a pillar of society because of the values it passes onto its members.
While family may simply be interpreted as a social unit, its extended meaning give a broader concept of family outlook.
Family has always been perceived as members related through blood. Nuclear family is the first thing that comes in mind when defining a family. It consists of a father, mother, and their children. Members of extended family such as grandparents, cousins, aunties, and uncles are also considered family. Children legally adopted can also be considered family.
While nuclear family was traditionally known to have key players such as father, mother and children, the concept has slowly been changed to incorporate diversity among other players such as same-sex couple with adopted children, and single parenthood.
In other regions of the world, family dynamics change significantly. Middle Eastern and Africa regions have been known to practice polygamy, a term used to mean union between a man and many wives. The vice is greatly influenced by cultural or religious practices. Older generations of African men were widely known to practice polygamy. They valued communal or rather extended families. Polygamy was seen as source of wealth and power, partly because of the many children that resulted from these unions. The more the children one had the more power they commanded in the community.
Family is seen as communal rather than a single independent unit. Traditional African communities exist in form of tribes which are subdivided into clans; therefore, members are all closely related within the clan. Matters involving marriage proposals and burial plans are all handled by the clan officials. However, these practices are handled differently by western families where such events are regarded as private affairs.
On a different note, family does not necessarily mean blood relatives. It can be a group of people who work, cherish and support one another with unconditional loyalty. Friendships and bonds are a classic display of family. Most work colleagues regard each other as family because they spend most of their time together. They are able to witness failures, share emotions, and uplift one another.
Over a year ago, I found myself in a new situation after changing jobs. Having worked for my previous employer for more than five years, it was time for me to move on. My experience did not offer the sense of security I needed most. The environment was fast paced and I needed a good grip of the situation. I turned to my new colleagues for help and they received me with open hands. They helped me settle in my new role and most importantly helped me grow. They have displayed the same characteristics as my immediate family; that of care and sense of loyalty. We have been to very many events such as birthdays, baby showers and summer events. We cherish one another very dearly and most importantly have great respect for one another.
Family can also be used to mean a group of people with common interests such as, athletes, gymnastic colleagues, women or men groups. These groups always have something or rather participate in activities of common interest and have become intimate towards their agenda in a way.
Conclusively, true meaning of family is the precious bond one shares with those that are close to them, be it family members, or friends.