The Corruption in India Essay Sample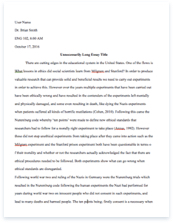 The whole doc is available only for registered users
OPEN DOC
Get Full Essay
Get access to this section to get all help you need with your essay and educational issues.
Get Access
The Corruption in India Essay Sample
ORRUPTION IN INDIA Corruption is one of the biggest problems in India. In simple meaning corruption is to get a work done in a wrong way. Vary often we heard or read in newspaper about the subject. One by one new scandals come out. People in the business, politics, education, government employer everyone are taking bribe. They are not satisfied with the salary. They are of greedy kind of people. Recently, the government increased the salary of M.P.'s from rs.16,000 to rs.50,000,that is 300% increase to the existing salary. Even though many of them are unhappy with rise and want the Government to increase the salary to a much more extent. There is no end of hunger of money. If you want to get government job you have to pay lacks of money to the employer even if you are satisfying all eligibility criteria. Most of politicians are corrupt, actually it is very hard to find honest politician. Many scandals came out of politician even though they are unpunished.
Politicians have Cr. of Rs. In their Swiss bank account. 2010 commen wealth game is full of corruption. In 2010 2G spectrums came out the scams is of Rs. 1,76,000 Cr. In 2012 Indian coal mining controversy scam came out in which many electricity boards and companies coal blocks not auctioned it is of Rs.1,85,591.34 Cr. India ranked 87 among world's most corrupt nation. Corruption has risen in India since 2008, in 2008 India was at 85th position, it was ranked at 84th in 2009 African nation like Rwanda (66), Ghana(62), Namibia (56), and Botswana (33), which were perennially dogged by corruption are now better off than of India in terms of transparency. The total amount of money involved in various scams in India over the last 12 years alone, since 1992, is estimated to be over Rs 80 lakh crore (Rs 80 trillion) or $1.80 trillion! While this figure is not claimed to be a definitive calculation, it has been arrived at on the basis of material published in newspapers over the years.
The total amount of money stashed away in tax havens has been estimated at a whopping $11.5 trillion by the Tax Justice Network. About 54 per cent Indians say they greased the palms of authorities to get things done. One person in four worldwide paid a bribe during the past year. Gov. should take some step to do away with corruption. For example there must be strict rules and regulation and which must be followed. There should be transparent system; proper vigilance commission should be form to keep constant watch on Gov. Money. The people have the right to know about property of the politician and the use of money paid as tax. Be honest with yourself don't give or accept bribe. Let's come out to stop corruption, thank you.