"The Crucible" by Arthur Miller Essay Sample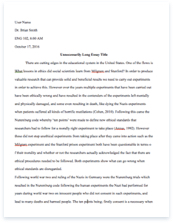 The whole doc is available only for registered users
OPEN DOC
Get Full Essay
Get access to this section to get all help you need with your essay and educational issues.
Get Access
"The Crucible" by Arthur Miller Essay Sample
The language Arthur Miller uses throughout his play clearly depicts the time in which he wanted the play to echo. Miller's style was very simple; he knew that to capture the deep history of the time he had to commit himself to re-capture the way in which the people spoke to detain the truth in his writing. His use of sentences and the way he structures them are also very simple, however with using such a simple style of writing he does not take away any elements of suspense within the plot. Miller does not include anything in the play that is not required in order to convey his ideas to the audience. To the reader, it appears that Miller's main focus is of characters and stage direction; it is noticeable that each character has their own particular mannerisms and way of speaking which enables them to be uniquely identifiable in terms of power and status. His stage directions are written in great detail, often through great lengths of narration to ensure that he conveys each character and their actions precisely which ensures that no room for misinterpretation of character is left open.
We become known to Miller's use of narration through the first couple of pages of the play where he does not cease to establish the setting of the first scene, specific words are used to make the setting clearer to the audience such as instead of simply describing a window to the left he writes' There is a narrow window to the left'. The history of Salem is also described within these pages to make sure that the reader has background knowledge of the plot and the events which lead up to them. Arthur also tends to interrupt action within the play to convey his ideas in more detail before the action commences; this is effective as it gives us an apt idea of what is really happening as well as constantly getting the audience to question their perception of character.
Miller's diction is formal and easy to understand, as mentioned he differentiate characters and the power they hold through their vocabulary; and example of this is seen on page twelve of the text when Reverend Parris is speaking to Abigail, "Abigail, is there any other cause than you have told me, for your being discharged from Goody Proctor's service? I have heard it said, and I tell you as I heard it, that she comes so rarely to the church this year for she will not sit so close to something soiled. What signified that remark?" this comment appears to be more formal than those made by other characters, this is done in order to set Parris's status and education level as he is a Reverend as well as showing him to be overbearing, especially as he is trying to get Abigail to confess something.
Another example of character demarcation is shown on page twenty three when Abigail is speaking to proctor, the way it is put together shows the emotion of Abigail as well as exhibiting Abigail to be deceiving as well as setting an subjugated tone conveying Proctor's state of mind at the moment of time, the line "And you must. You are no wintry man. I know you, John. I know you. I cannot sleep for dreamin'; I cannot dream but I wake and walk about the house as though I'd find you comin' through some door" shows this clearly. Abigail's status and level of education is also evident here, she repeats the words 'I know you' more than once, her sentences are less though out however more emotion is evident in her lines; the tone is quite moving showing more connection between the two characters but when accumulated with her character it becomes more deceiving. A colloquial air of grammar is also seen in her lines, words such as 'dreamin' and 'comin' convey this; the point of this highlights the time period.
The syntax used in the play is often not fragmented by the characters although at some points phrases are strung together making lines flow. The way in which characters speak highlights their status of character, this is most apparent in contrast between more authoritative characters such as the judges, Danforth speak "This is a sharp time, now, a pre-mixed time-we live no longer in the dusky afternoon when evil mixed itself with good an befuddled the world" opposed to that of lesser status characters such as Giles Corer, 'Hands off, damn you, let me go!'. Archaic words are used throughout the play, although some words, such as 'Poppet' and 'Goody' – a form of address towards marries woman, are made up by Arthur Miller they do exhibit the late 17th century in which the play was set.
Arthur Miller makes used of literary technique at different times in the play, techniques such as imagery and symbolism are not to be left unnoticed but are to instead be understood. Although imagery is not frequently used throughout, there are some key descriptions which provide unforgettable images in the mind of the reader and audience, an example of this is in act one where Abigail talking to proctor and reminisces about how he 'sweated like a stallion', a powerful image that reminds the audience about Proctor and Abigail's affair throughout the play.
The most key symbol apparent right through the play is that of the paranoia about communism that arose in America in 1950; similarly to The Crucible, suspected Communists were told to confess their crime as well as telling the higher power of any Communist names. Miller's play is based on these events and the hysteria which accompanied as it was comparable to what took place in his day. Smaller symbols used in the play are props used, for a example the 'poppet' to some extent symbolises witchcraft as it can be closely linked to well known Voodoo dolls; when found in Elizabeth's possession she is ultimately accused of being a witch as it was in her possession. Other techniques he used were Biblical; he used religious references such as 'gospel' and 'lord', sentences spoke by character such as Rebecca "Let you fear nothing! Another judgment waits us all" suggests ideals from the Bible that man is yet to be judged by God, words and phrases such these substantiate the religious nature of the village of Salem.
Verbal irony is also notable in the play, the most noticeable case of irony is of that in act three where Elizabeth tells the court that Proctor did not commit adultery although he had already admitted this to the court, this is ironic as we know that Elizabeth knows Proctor did in fact commit this offence and throughout he play this is made known however in a desperate attempt to save his pride she lies to the court. Other examples of irony can determined as dramatic irony, all the cases where the girls lie about witchcraft are as such as the audience know that they are lying although some of the characters in the play do not. The tone of the play is serious and cynical; the tone is achieved throughout the play through the course of the events, the terrible tragedy and downfall of innocent people is expressed through the set tone; the unjustness of the Salem witch trials is clearly conveyed.
A clever use of device is the evident silences which take place, the use of silence make the audience understand the tension which appears at several points, the scene become uncomfortable to watch. The most notable example of this would be at the very beginning of act two when Proctor and Elizabeth are talking in the kitchen of their house. The dialogue between them is awkward, stage direction such as when Proctor kisses Elizabeth she simply 'receives it' thus highlighting their strained relationship.
A change in pace is also evident at different points of the play, markedly in times of tension; this change of pace ads to the realistic quality of the play. At times of tension characters often cut across other which suggests an air of urgency or depicts the anger of character; an example of this can be seen yet again when Abby and Proctor are speaking alone in act one, Proctor beings to call her 'Child' but is immediately retorted back to by Abby who with a flash of anger replies 'How do you call me a child!' change of pace is most frequently used in the courtroom scenes, illustrated on page one hundred and eight where Abigail repeatedly interrupts Danforth.
'The Crucible' is seemingly an accurate account of the time period in which it is closely written about, Miller is able to depict each character accurately through use of narration, language, stage direction and description. His detailed writing ensures that the audience and the reader understanding of the plot and characters; the language he uses paints a historically accurate society for the viewer which aids the believability and realism of Arthur Miller's work.