"The Curious Incident of the Dog in the Nighttime" by Mark Haddon Essay Sample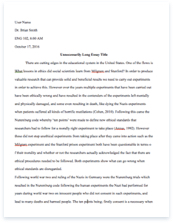 The whole doc is available only for registered users
OPEN DOC
Pages:
Word count: 275
Category: autism
Download Essay
A limited time offer!
Get a custom sample essay written according to your requirements urgent 3h delivery guaranteed
Order Now
"The Curious Incident of the Dog in the Nighttime" by Mark Haddon Essay Sample
The curious incident of the dog in the nighttime is a novel by Mark Haddon. The Story is told through the perspective of an intelligent fifteen-year-old boy with autism who includes a variety of clever visuals to enhance his narrative. The boy Christopher Boone narrates this novel after finding his neighbor's black poodle, Wellingtion, mudered with a garden fork. The book is Christopher's account of his investigation, and as he gets closer to the truth, he begins to investigate the personal mysteries in his family and discovers that his mother is not dead. Told in the first person, everything in The curious incident of the dog in the nighttime is processed through his remarkable mind. The emotional outbursts of those around Christopher are told in a matter-of-fact style that makes episodes of rage somehow distant. The unique perspective of Christopher's logic-seeking and selfish mind colors everythin in the narrative.
At the same time, Christopher's own behavior is much more understandable from the point of view of his own mind than it might be to an outsider looking in. A big theme in the book is autism. Like Christopher, people with autism typically have problems with social interaction and communication. Changes in routine can often be upsetting for them. Christopher has a particular form of autism called Asperger's Syndrome. His obsession with detail, mathematics, colors and astronomy, as well as his unwavering attention to routine and violent aversion to socialization, all reflect his condition, through it is unnamed in the novel. Althaugh many readers shy away from books about peole with sidabilities, this book inspires the public to take a chance on it.