The Dallas Independent School District: Human Resource System Essay Sample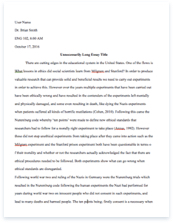 The whole doc is available only for registered users
OPEN DOC
Pages:
Word count: 2049
Category: School
Download Essay
A limited time offer!
Get a custom sample essay written according to your requirements urgent 3h delivery guaranteed
Order Now
The Dallas Independent School District: Human Resource System Essay Sample
Organization and Mission
One of the largest school district in the United States, the Dallas Independent School District (DISD) is a school system in Texas that serves the biggest number of minority students across the nation. More than 60% of the student population is Hispanics and around 30% are African American.  The district operates 225 schools and 19 athletic facilities. It is headed by a board composed of nine trustees that lay down policies by which schools operate for funding and human resource allocation.  It also conducts regular evaluation of the performance of the schools it manages.  A management oversight is conducted to check each school's compliance to relevant laws and regulatory practices.  Report of compliance is submitted to the board.
The Board hires the Superintendent of Schools who will serve as the district's chief instructional and executive officer.  In executing and overseeing its functions, the superintendent has seven direct reports namely: School Leadership and Administrative Division, Teaching and Learning Division, Finance and Human Department, Superintendent of Schools Chief of Staff, Professional Responsibility, Superintendent Learning Community and Superintendent of Schools Administrative Assistant.
The district envisions itself to be the best urban school district in the nation.  In pursuing this objective, it operates under a theory of action, a framework that integrates directed instruction and secured adaptability or empowerment.  This involves establishing clear standards of academic content and business process, rigid accountability structure centralized seminal and collective evaluation, and data-driven decision-making systems. Behind the district vision are its core beliefs on the student potential to perform beyond encomium, the critical role of educators on student achievement, commitment to educational equity, the importance of a welcoming academic ambiance for supporting education, accountability and integrity in fiscal policies, involvement of parents in academic development and the general community for attaining sustainability and success.
The Human Resource Function
Because of the enormity of its organization and operations, DISD is known to be one of the biggest employers in the city of Dallas.  The HR department is essentially responsible for administering the basic personnel functions e.g. recruitment, organization, retention, compensation and professional development maintain its immense workforce constituted by over 10,000 teachers and another 10,000 auxiliary staff such as administrators, counselors, librarians, psychologists, nurses, educational aids, and others.  Among the major responsibilities and functions of the department include: explaining and disseminating HR policy and procedures; administering the process of recruitment and hiring, conducting necessary certifications, management of employee salaries and benefits; maintaining personnel records, and dealing with issues about employee or labor relations.  A "Handbook for Employees" is issued to all employees for reference about employment matters including proper conduct, benefits, and other pertinent personnel rules and regulations.
The department plays the vital role of ensuring that all personnel of DISD partake of the district's philosophy, values and objectives. Thus, its efficiency has a direct impact on the motivation and ability of the employees to effectively serve the students.   In the past years, the department experienced frequent management and organizational changes which affected and hindered its capability to provide effective leadership. This instability was gradually addressed by the reorganization of the department in which streamlined the process, established clearer duties and functions and introduced new strategic mechanisms (i.e. improved compensation schemes) to improve the department.
Meeting Human Resource Requirements
Recruitment, hiring and retention of qualified staff are essential for the overall success of district.  Recruitment strategy is deliberated by director of Recruitment and Central Staffing in cooperation with the director of Teacher Certification and Staffing. Starting in 1986, the DISD has established the Alternative Certification (ACP) Program to prepare and recruit teachers for the school district.  DISD holds an Internship Program and Intensive Summer Training that is targeted to education majors and others who have degrees in fields in Universities and colleges.   It provides assistance to applicants and interns and ensures guaranteed teaching positions in identified critical subjects.  Deficiency programs are also including in the training to develop the teachers as required e.g. bilingual education, Teaching English as Secondary Language, etc.  This program allows DISD to have a steady supply of qualified and well trained teachers needed in their identified priority subject areas.
For recruiting non teaching jobs on the other hand, the HR department holds job fairs in identified areas.  Job openings are also posted on the Internet or announced through other mass media channels like the newspaper, radio and television.  Close coordination with campus-based and district wide committees with the Career and Technology Education (CATE) program ensures that job vacancies match the needs of employers. The district's Graduate Placement Center provides district graduates about openings, vacancies, and referrals. Job openings are posted on the Internet or announced through other mass media channels like the newspaper, radio and television.  Incidentally, an online application process is also made available in the DISD website for announced vacant positions.
Innovative approaches to attracting highly qualified teachers and personnel especially in critical shortage areas include providing sign up bonuses, annual stipends; teacher support programs ensure teachers' continued professional growth and performance improvement.
Developing Effectiveness in Human Resources
To develop effectiveness and efficiency of its personnel, the DISD conducts staff training for both its teaching and non-teaching personnel. At the onset, the ACP program helps for the training and recruitment of qualified teachers. Moreover teacher support programs are conducted geared towards the improvement of quality of instruction including incorporation of technological instruction, provision of expertise in teaching skills and classroom management, integration of program changes in curricula, and reinforcement of the organizational values and management commitments. Teacher development and training is centralized in the HR Professional Development Department.  Manpower training is always an important aspect of the HR function because there is a need for personnel to inculcate the policies, values, strategies and operations of the company and to keep them abreast with changes and new demands of the profession. (Sheikh, 1997)  For instance, special training educational programs focus on integrating technology in learning and instruction (e.g. e-learning, mobile learning, Virtual learning system).
Staff training for non teaching personnel before is initiated by individual departments or informal training collaborations, and not managed by a central unit in the human resource department.  Sometimes staff training is provided, sponsored and funded by an outside agency. The lack of a central coordinating unit led to inconsistencies in the DISD's staff development efforts such as deficiencies in establishing long term training strategies and focus, uncoordinated policies, standards and resources and lack of accountability for evaluating training effectiveness.
In early 2000, DISD adopted a Comprehensive Professional Development Plan the centralized the coordination, resource allotment and direction of staff training programs. A deputy superintendent for Instruction was installed to oversee, coordinate and integrate staff development efforts throughout the district.  It also conducts needs assessment survey to identify training needs for different personnel.  It also conduct process evaluation procedures to ensure compliance to training requirements for public schools, assess training effectiveness and make recommendations to improve training programs. Incidentally, investing in employee education and training is one of the modern strategies employed today to motivate and retain employees.
Implementing Compensation Systems and Security
A competitive compensation scheme is adopted by district to attract qualified applicants and retain experienced personnel. A comprehensive compensation plan (available for download in its website) itemized the salary schedule for each position. A policy for salary upgrade each school year is provided until the limit is reached for a specific salary range. Performance appraisals are conducted annually as basis for salary increases. Aside from their standards gross compensation, employees are also entitled supplemental earning in addition to their base salary.  These supplemental earnings include paid time off for personal business emergencies, overtime work and additional tasks, special assignments (Adult Basic Education Program and specialized subject demonstrations, special education, media specialists, bilingual education), compensation for teacher preparation, involvement in campus improvement plans and leadership initiatives, among many others.  A handbook on supplementary earnings is also available for guidance of all concerned.
One of the latest innovations in the DISD compensation system is the adoption of a range of programs for a performance based compensation in order to promote and reward better performance among its personnel.  There are different methods by which teacher and staff can earn awards under the Performance Pay Programs as follows: Principal Initiatives, Targeted Impacted Schools, District Awards for Teacher Excellence, Texas Educator Excellence Grant and Teacher Incentive Fund.  Performance based compensation provides fair reward to teachers who perform well, motivates teachers and enhances student performance and establishes a direct connection between school spending and student performance that generates public support. (McKenzie, et al 2005) Following the Equity and Expectancy theories of worker motivation, employee management entails fair treatment which extend to the expectation in which efforts are aimed at a particular outcome and assumed to be at par with one's performance (Haslam, 2004)
Employee Relations: Employee Discipline and Labor Relations
The Employee Relations Group particularly the Public Safety and Loss Prevention acts as the HR unit that administer grievances, handles investigations (allegations of discrimination and harassment) and case hearing procedures about labor and employee relations (contract administration, discipline, disabilities, etc.)  This unit also assists department heads in managing employee discipline issues by providing individual consultation and assistance for initiating and implementing disciplinary actions.  DISD adopt and issues policy on employee discipline which declares the treatment and respect of the human right of all people, details proper behavioral and professionalism, penalties for proscriptions and other delinquent activities and procedures for handling administrative cases.
For cases involving law enforcement, the Dallas ISD Police and Security Services Department takes jurisdiction. In 2003, the department has evolved into a fully functioning police department through the efforts of the DISD Board.  It is basically segmented into three divisions namely: campus services, patrol, and criminal investigations, with the end goal of ensuring security and safety of all constituents of the district.  Occupational safety is a matter of law. A number of legislative directives were enacted to protect the health and safety of workers. (Hardin, 2001) DISD have special safety provisions available for pregnant workers, ethnic minorities and working students.
Summary and Evaluation
The human resource department, as an integral part of any organization traditionally functions to manage the care of human resource.  This is function is vital because it is the people per se that constitutes an organization.  As discussed in the foregoing, essential HR management activities include workforce planning, recruitment and retention, employee compensation and benefits administration, performance evaluation, human resource training and development, enhancement of other working conditions and compliance with policies and government regulations. The HR department in the district level organizes these personnel functions in the individual schools under the district's jurisdiction.
Being in the educational service industry, the creation of a well organized human resource is never more emphasized because the people are the very products that provide the service of the organization.  The quality of service principally lies on personnel or teachers that deliver educational service. Hence, the generation, training and retention of a competent workforce are at the core of its operations.  To ensure that the human resource objectives are realigned to the overall strategy formulated by the district Board, human resource programs were formulated and adopted by the department such as Alternative Certification (ACP) Program for continued attracting and developing new teachers, Professional Development plans for the continuous development of its personnel, performance based compensation to improve motivation and reward competency, among others.  These initiatives redefines the role of the HR department from a mere passive administrator of personnel needs to a strategic component that is proactively engaged in strategically transforming the organization to better respond to changes in the environment and achieve the Board's objectives.
References
Hardin, P. (2001). The Developing Labor Law: The Board, the Courts, and the National Labor. BNA Books, pp 1200 – 1220
Haslam, S.A. (2004). Psychology in organizations: the social identity approach
2nd Edition. SAGE Publications
http://www.window.state.tx.us/tspr/dallas/index.htm
McKenzie, P., Santiago, P and the Organization for Economic Co-operation and Development. (2005). Teachers matter: attracting, developing and retaining effective teachers. OECD Publishing
Sheikh, A.M., (1997) Human Resource Development And Management. S. Chand Ltd., pp 95-112