"The Darling" by Anton Chekhov Essay Sample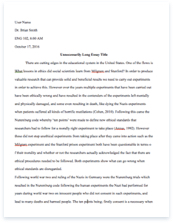 The whole doc is available only for registered users
OPEN DOC
Pages:
Word count: 1827
Category: Chekhov
Download Essay
A limited time offer!
Get a custom sample essay written according to your requirements urgent 3h delivery guaranteed
Order Now
"The Darling" by Anton Chekhov Essay Sample
Introduction
Because of his experience and practice, Anton Chekhov's style was very compressed and laconic. Chekhov's short story The Darling is so laconic, so consistently concentrated, and its form is so many-layered, that if the reader wanted to comment on any of them, the comment would be much longer than the main body of the story. In addition, to any fleeting and insignificant detail, taking up a few lines in the text, the reader would have to devote about five pages in order to find out what ideas and emotions it symbolically expresses. In the small story vast descriptions and internal monologue are impossible, and, therefore, insignificant details and 'banal' dialogues bear huge symbolic meaning in The Darling. The focus of this essay is on symbolic details of Chekhov's view of daily life of the character in The Darling. Chekhov's treatment of rural life is so comprehensive that these details are among Chekhov's most devastating and powerful. Chekhov's use of symbolic language has been noted for its unique style that was used by the writer to convey a whole complex of ideas, actions, and a wide-ranging human nature of the character.
Main Body
Chekhov's object of research (as well as Tolstoy and Dostoevsky's) became the inner world of the person. However, methods and techniques which were used by the writers are various. Chekhov is considered the master of small details invested with symbolic significance conveying the emotion of the moment. According to Martin (1987), readers "shall search in vain in Chekhov for what we take for granted in other fiction – a detailed account of a hero's forbears and family, of his environment, his house, his dress, his education, the less meaningful aspects of conversation, marriage, death- all these things, unless they have radical importance in the revelation of inner life, are either not mentioned by the writer at all or dismissed with a perfunctoriness befitting their actual insignificance" (133). Chekhov does not describe social background or incidental environment; the entire structure of The Darling is based on a small number of expressive details, on a few hints, on a not too extensive array of actions indicative of a daily life and a state of being for the character – especially of moods.
Instead of giving an account of incidents, or explaining a state of affairs, or rounding out his characterizations, Chekhov merely cites a few facts and focuses attention on the actions and on a mode of living that a human being depends on in daily life. Thus bits of 'banal' dialogues, casual thoughts, fleeting impressions are invested with symbolic significance pointing to a wider whole. In the story, Chekhov, describing a life of Olenka, in several places repeats "You darling!" and that the darling lived well and happily. This detail suggests that actually the life of the darling did not seem to the author so worthy of admiration and imitation. The darling has neither own desires, nor ideas. Olga, the full-bosomed, kind, generous, and forgiving "darling" who has no opinions except those which she adopts from the current man in her mode of existence and who, without some male to be devoted to, loses vitality and grows untidy. In last part of the story narrating about the attitude of the darling to Sasha, the son of the veterinary surgeon, Chekhov does not write any more, that the darling lived well and happily. Instead, her last affection for a little schoolboy, Sashenka, is full of trouble.
Chekhov meant to ridicule Olga's character, as a person that represents women whose lives have no meaning outside of their relationships to men. Subtle details of action and dialogue illustrate Olga's relationships with men: "How can I live without you, in wretchedness and misery! Pity me, good people, all alone in the world!" Incidental, essentially unimportant expression evokes pity for the life of Olga, whose lack of knowledge and social standing leads to a life of emotional and intellectual state of being dependent on male human beings. Despite being charming, tender-hearted, and ready to help other people, she is an example of female disempowerment.
Because a woman cannot make her own decisions, Olga's entire being is dependent on her partner's principles and ideas and thus subordinates her choice of actions to the male reasoning. Olga's devotion to her husbands shows how she gains a measure of happy life with her two husbands – a theater director Kukin and a timber trader Pustovalov – but only because she adapts her outlook on life to be in harmony with their own. Olga repeated all words that Kukin said about the theatre and the actors. Like her husband "she despised the public for their ignorance and their indifference to art; she took part in the rehearsals, she corrected the actors, she kept an eye on the behaviour of the musicians". Living with Pustovalov "she always expressed herself with the same sedateness and dignity, the same reasonableness, in imitation of her husband. And so the Pustovalovs lived for six years quietly and peaceably in love and complete harmony".
Martin notes that "Chekhov invested with symbolic significance things which of themselves remain of little import. The symbol points to a wider whole; moreover the concrete object in its symbolic role may contain pent up within itself the whole explosive force of the emotion of the moment" (Martin 135). In this manner, Olga's nickname "darling" is both deeply ironic and pathetic symbol of her daily subordinate existence: she is everyone's "darling" and is treated with affectionate indulgence like a favored pet. Chekhov thus crafts readers' ambivalent reaction to Olga's life that appears both annoying and deserving pity. Readers find that Olga's life does not undergo evolution within the tale; her existence only becomes lonesome and having a great need for male affection. Because the woman cannot turn to her old partner Smirnin for emotional satisfaction, the protagonist devotes all her life to his little son Sasha. She repeats the schoolboy's opinions and spends all her time with the boy. However, readers see that, for all her swiftness at winning other Sasha's affection, Olga will never earn his respect. She remains imprisoned by her own idleness and lack of intellectual individual autonomy. Chekhov tells merely a few things, gives fragments of conversation about some trivial thing, while all the rest is left to the reader's imagination and formation of conclusions from the dialog:
"Oh, do leave me alone!" Sasha would say.
Then he would go down the street to school, a little figure, wearing a big cap and carrying a satchel on his shoulder. Olenka would follow him noiselessly.
"Sashenka!" she would call after him, and she would pop into his hand a date or a caramel. When he reached the street where the school was, he would feel ashamed of being followed by a tall, stout woman, he would turn round and say:
"You'd better go home, auntie. I can go the rest of the way alone."
She would stand still and look after him fixedly till he had disappeared at the school-gate.
Ah, how she loved him!
Readers are reconstructing a whole drama of Olga's life on the basis of this dialog. Finally readers see the denouement; it comes to them in a flash after they have read the dialog, after the whole succession of details of Olga's life has become firmly lodged in the mind. The overwhelming horror is conveyed by just the last sentence "Ah, how she loved him!" Readers know almost immediately that Sasha does not love this boring and empty woman, who adores him. Olenka is reborn because she has the opportunity to merge her life with child's life and to repeat his words: "'An island is a piece of land,' she repeated, and this was the first opinion to which she gave utterance with positive conviction after so many years of silence and dearth of ideas". The flash of vision, the insight which comes from this insignificant detail reveals tragic essence of human being whose entire life depends now on a child.
For Olga quotidian life is synonymous to miserable and gray banality. The feeling experienced by Olga can hardly be called love. Her love to Kukin, Pustovalov, Smirnin, and finally Sasha neither results in a more acute perception of things, nor does it result in a deeper knowledge of her own character. Her love is rather a moment when she finds herself under the pressure of sudden strong feelings to be someone's shadow. Not only does Olenka repeat her men's words, but her very existence is reduced to a form of repetition.  She is stamped with the triviality and banality of the real life from which she does not even try to escape. The inner drama of Olga's character comes with the feeling that her everyday life satisfies her. She is not seeking some other life, some dream and self-development.
According to Martin, "Chekhov, instead of attempting to convey emotion – something amorphous and abstract, can wrap it up in a concrete symbol and present it to the reader in a form much more readily assimilated by the imagination"(135). For example, a knock at the gate – incidental, essentially unimportant event – is made to bear the whole emotional weight of the scene: "'It must be a telegram from Harkov,' she would think, beginning to tremble from head to foot." This symbolic concretization is one Chekhov's techniques used to combine compressed and laconic detail with fullness of expression. Olga develops an image of woman as lacking. Her intellectual deficiency makes her unable to develop fully, resulting in a weakness of character. Unable to control her needs, Olga's life is within the rule of the man.
Conclusion
On the first reading "The Darling" is as a humorous story; however, as readers detect more serious elements of the character great human issues people confront every day come to surface. Details are then critical to Chekhov and he followed his own model by symbolically representing a state of being for the character. The genius of Chekhov's symbolic concretization lies in that he made it on the basis of the most imperceptible, minute details. His creative reality helps better understand the state of existence that humans find themselves in being occupied by trifles of daily life. Chekhov tried to embrace every corner of Olga's being and present an image of it accurately. In this short story and elsewhere, Chekhov balances a rooted contempt for the kind of impersonal, dependent existence which Olga leads against an example of that altruistic self-giving which brings tranquility or relief to the lives of more active and procreative people. The author showed the great by using the small details.
Works Cited
Chekhov, Anton. The Darling. Available at: http://www.classicreader.com/read.php/bookid.2046/sec.1/
Martin, David. "Chekhov and the Modern Short Story in English" Neophilologus. Vol. 71(Jan 1987).