The Declaration of Independence Argumentative Essay Sample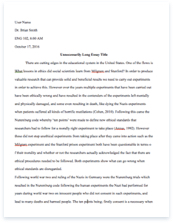 The whole doc is available only for registered users
OPEN DOC
Download Essay
A limited time offer!
Get a custom sample essay written according to your requirements urgent 3h delivery guaranteed
Order Now
The Declaration of Independence Argumentative Essay Sample
The declaration of independence is the most important historical American document. It is essentially a document that declared America's independence. The Declaration of Independence, besides declaring that the colonies were now an independent nation, also set forth the reasons why we were breaking from Great Britain. It established the reasons for the colonies declaring independence. More broadly, it's lasting significance is the philosophy stating that All men start out equal. No one was better due to their parents or ancestors. The Declaration of Independence is important because it states that a government exists for the benefit of the people and that "all men are created equal. Adopted by the thirteen American colonies on July 4, 1776, the document is regarded as the best-written statement of individual rights in history.
The thirteen colonies were New Hampshire, Massachusetts, Rhode Island, Connecticut, New York, New Jersey, Pennsylvania, Delaware, Maryland, Virginia, North Carolina, South Carolina, and Georgia. In the Declaration of Independence the colonies not only declared their freedom from Great Britain, but they also addressed the reasons for the proclamation. The Declaration of Independence was prepared by a committee of the First Continental Congress. The declaration of independence played a significant role in shaping the history of the united states. It announced the independence of the country from foreign rule. Why was the Declaration of Independence important? This document was highly significant because it announced the decision of the United States to become independent and free from British rule. More importantly, it explained the reasons for doing so and it justified the purpose of such highly important decision.