The Development of Electronic Commerce in the Tourism Industry in China Essay Sample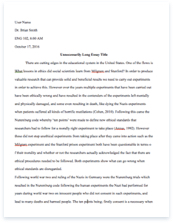 The whole doc is available only for registered users
OPEN DOC
Pages:
Word count: 17052
Category: tourism
Download Essay
Get Full Essay
Get access to this section to get all the help you need with your essay and educational goals.
Get Access
The Development of Electronic Commerce in the Tourism Industry in China Essay Sample
This dissertation is an original and authentic piece of work produced in fulfilment of my degree regulations. I have fully acknowledged and referenced all secondary sources. I have read and understood the Academic Regulations and I am fully aware of any breach of them
                                                                                                                                                                                Xu Yinghui
Abstract
The purpose of this research assignment is to investigate the condition of tourism in China and the applicability of the internet, mainly in its usage as a commercial tool for its development and furtherance.
The investigation takes the help of a number of texts and journals to examine the economic condition of the country. Its remarkable progress in becoming one of the leading economies of the world as well its phenomenal growth as a tourist destination have also been taken up for investigation and analysis.
The other focus of the study, the use of the internet in tourism has been studied in detail with regard to applications currently in use in the developed world, including, inter alia, the many multiplier effects it has for the industry, locally as well as world wide.
The research has been carried out with the help of a number of texts and journals available with the researcher and with local and on line libraries. The lack of information on internet usage in China has led the researcher to examine a number of Chinese web sites, providing information on tourism services.
The research concludes that while the use of the internet is rapidly progressing in China, the usage of E Commerce is still in a stage of development and much behind countries like the UK and the USA, as well as other countries with affluent economies and strong internet penetration. Moreover, further increase of usage of internet for commercial purposes will depend on a number of socio-commercial factors, chief among which are stronger internet penetration, rise in per capita incomes and spread of English.
Chapter One: Introduction
Background
China is the largest country in terms of population and fourth largest in terms of area. The country has experienced a very troubled history in the past two centuries with a history of conquest, foreign domination, political upheaval, disease and famine.
In the post Second World War scenario the country came under the control of the communist party with its chairman, Mao Ze Dong at the helm of affairs for three decades. He ruled the country with an iron hand. During this period the country was isolationist and forbidding in its approach towards other countries, particularly with the distrusting democracies of the west. The Tiananmen Square massacre of June 1989 caused further alienation and attracted strong criticism and condemnation from other nations. It also resulted in a total cessation of contact with the western world. Cathay Pacific, the biggest regional airline, head quartered at Hong Kong ceased to operate all its services to and from Peking, which later resumed in 2004.
The internal situation in China changed a great deal after the death of Mao and his succession by Deng Xiao Ping, an able and trusted lieutenant of the great helmsman (one of the many names used by the communist government for the deification of Mao). Deng believed in market economics and over the next twenty years opened the country to the rest of the world for trade, business and foreign investment. This led to a huge leap forward in trade, business, investment and overall growth with the country achieving double digit growth annually for all practical purposes in the ensuing two decades. Today China can proudly boast of a 2.1 trillion dollar economy because of its low cost structure. It is important to mention that China is the second largest economy in the world, right after the US, in Purchasing Power Parity (PPP) terms.
Along with business, Deng also provided great encouragement to tourism and tourist traffic has grown from practically a dribble in the post Tiananmen period to the fourth largest in the world today, after the US, France and Spain.
Tourists to China come mainly from the littoral countries of East and South East Asia but the numbers from Europe and the US are steadily increasing. Recent rise in the usage of internet has led to various path breaking changes in every area of the human endeavour including tourism. Electronic Commerce or E-Commerce is widely used in the tourism industry in both the US and the UK.
While China is also moving forward in the usage of internet, its advanced businesses are also being developed gradually. China needs to provide modern conveniences to tourists from the western world such as EU and the US to transcend its attraction as a place to be visited mainly for business and sometimes for novelty.
The country has set itself a target to become the world's top tourist destination and is hosting Olympics in the year 2008, wherein it expects to attract tourists from all over the world and showcase its development and successes in diverse areas.
Statement of Problem
As stated by International Labour Organization (ILO), leisure and tourism is one of the leading multi-billion-dollar global economic activities with 700 million tourists travelling internationally in a year. Tourism is a key factor for employment generation and income creation in poor nations and also acts a vehicle for development. According to statistics the travel and tourism sector provides employment to more than 200 million men and women all over the world, thus contributing about 8% to the global employment. About 70% of the labour force are women and 50% of the labour force is aged 25 years or below.
According to Bristor and Martin (2002), in the post September 11, 2001 scenario most of the travellers changed their travel plans with one out of five expressing a change in their travel plans and preferring a vacation near home, at home, with relatives and friends and with children, thus focusing on security concerns at the tourism destinations.
According to the estimates of International Labour Organization (ILO) about 9 million workers belonging to hotel and tourism sectors may have lost their jobs in the wake of September 11, 2001 attacks all over the world.
According to a report 'China Tourism Industry: New Opportunities for Growth (2007)' (2006) China is bound to become the second major tourist and travel destination next to US in the ensuing decade with the highest number of visitor arrivals accounting for about 34% of Asia's total tourist arrivals. More international connectivity and setting up best of the hotel chains prior to 2008 Olympics would act as a catalyst in pushing the tourism industry to a better future.
Press release article of UNCTAD (2001) stated that in the previous year the online travel bookings reached $15.5 billion and tourism comprised of half of all e-commerce in the developing countries. "Tourism and its Internet incarnation, often called 'e-tourism' is one of the fastest-growing e-commerce sectors." Destination marketing organizations such as airlines, hotels and tour operators and government tourism organizations help the destinations promote "information products" and play a crucial role in making e-tourism a success, but the portals of these organizations need to provide links and necessary information to the customers in developed countries for which they necessarily require broad B2B partnerships.
With 800 online shopping sites, 300 Internet service providers and 1,000 portals China projected $ 9.33 billion e-commerce transactions in 2000 and 90% of the transactions were B2B.
On the other hand Wei and Xie (2005) stated that there are certain factors which restrain the development of tourist e-commerce in China such as:
The increase in number of internet users has not resulted in proportionate increase in volume of online trading in broader perspective – this could be for various reasons such as the internet users were generally in lower age group with per capita monthly income being insufficient, insufficient hardware leading to slow internet operations and lack of trust by internet users over online goods.
In the domestic sector medium and small tourist enterprises did not actively participate in e-commerce related activities. In order to boost e-tourism, the medium and small tourist enterprises must realize the potential of e-commerce and focus on its usage in day to day activities. This would bring a transformation in operation and management style offering online orders, confirming and offer services instantly to customers placed world wide at a least cost. It is important to note that most medium and small scale enterprises have shortage of funds and qualified personnel to maintain operations actively. The personnel available are only computer literates and do not have knowledge of travel speciality, marketing, hotel bookings, airline ticketing etc., and also the websites if at all are constructed must provide all such facilities and information to prospective customers.
Some tourist enterprises have applied e-commerce, but have not received the expected returns for obvious reasons such as that these sites act as advertising media and offering regular content such as online airline tickets, hotel rooms, leasing cars etc., and not offering customized travel routes to the tourists.
This research assignment investigates the growth, development, usage and relevance of E-commerce in China's tourism industry with particular reference to its target of growing to become the top tourism destination of the world.
Research Questions
This research assignment focuses on the tourism industry in China with specific reference to the growth and use of E commerce. The investigation will discuss on the pros and cons also take up the various motivators and demotivators in the selection of a tourism destination and the role of E commerce in influencing a destination choice. The specific research questions can thus be listed as follows.
What are the various factors behind tourism destination decisions?
How has the growth of E commerce impacted tourism?
What is the current state of E Commerce in tourism in China?
What could be the possible repercussions of the current state of tourism on tourist traffic in China?
What are the measures needed for the development of E Commerce in tourism in China?
Purpose of Study
The purpose of this study is to take up the issue of E Commerce in China's fast growing tourism industry, its current status and applicability and future role in enhancing tourism in China.
E Commerce in tourism or E-tourism has caught on rapidly in the countries such as US, UK and Western Europe and is now encroaching steadily into the more affluent countries of East Asia, i.e., South Korea, Singapore and Hong Kong.
It may soon become a global necessity, especially for tourist traffic originating from the western countries. It is hoped that the findings of this study will help in highlighting this issue, particularly with respect to the implications on tourist traffic to China and provide an original and interesting perspective into this internet based business development.
Limitations of Study
The study is limited by the vastness of the canvas and the time available with the researcher for this assignment.
E Commerce by itself and tourism in China are both extensive topics and need detailed study and the researcher has referred to a number of cited secondary sources in the text of the assignment, available with the researcher as well as with physical and online libraries, all of which are listed in the alphabetically arranged bibliography. A survey of 50 travellers in the US and UK has been conducted to examine their responses to tourism in China and their opinion of E Commerce in the facilitation of travel.
The first attempt at information from primary sources did not reveal much information. As such efforts have been made to obtain information from 50 people living in the US and the UK. The sample population have been contacted over e mail and asked to respond to structured questionnaires. The research methodology followed has been elaborated later in the text. However, possibly a larger sample group would have led to a deeper analysis of the research issue.
While sincere efforts have been made to examine the issue from different perspectives the availability of more time would have possibly have led to more detailed quality analysis.
Chapter Two: Marketing Tourism
Marketing
Marketing, in its simplest form is the art of selling products. Beckman & Davidson (1967) defined marketing as "performance of all activities necessary for ascertaining the needs and wants of markets, planning product availability, effecting transfers in ownership of products, providing for their physical distribution, and facilitating the entire marketing process." That means to say that marketing encompasses the whole range of functions performed and services provided in acquiring or distributing the products for onward processing, business or institutional use and/or ultimate consumption.
It is the process, or rather group of processes which result in motivating people to decide to purchase a product or avail of a service in return for a financial consideration. The key word here is 'purchase' or from the point of view of a marketer, to sell. In other words it is an act of selling.
Marketing is the key activity for every commercial organisation which operates in a non-monopolistic, free and competitive business and political environment. It is the prime consideration in the strategic management policy and the domain of top management of every firm engaged in commercial and business activity. Marketing theory, strategy and practice has engaged the attention of scholars and experts for years and while reams of material have been written on the issue, it is not the purpose of this essay to take it up in any detail. However, a brief exposition and elaboration of basic marketing concepts is required to do justice to this research assignment and to carry it forward.
Marketing is closely intertwined by the social sciences and uses a number of inputs from psychology, sociology and of course economics. The use of copy in advertising demands good knowledge of communication and language. The creative arts give inputs for visuals, used extensively to draw and hold customer attention.
According to the article 'Marketing' (2006), marketing is defined as a "human activity directed at satisfying needs and wants through exchange processes (qtd. by Philip Kotler), The Chartered Institute of Marketing added that it is the "management process of anticipating, identifying and satisfying customer requirements profitably." Operationally, marketing activities can be distinguished into separate processes involving market research, product development, product lifecycle management, pricing, channel management and promotions.
Businesses, originally i.e. before the widespread acceptance and endorsement of market research focussed on the development of products or services. Once this was completed to satisfaction, teams of sales people would try to sell and push the product into the market irrespective of customer needs. However, these days any customer focused company first tries to judge the market and tries to establish customers' needs and only then develop the product or service. Marketing theory rests on the premise that customers will use a product for which they have a need or from which they perceive the accrual of a benefit. Marketing research, formal or unstructured is thus extremely important for the determination of customers needs and obtaining of a competitive advantage that can be sustained over long periods.
Marketing has two primary objectives, both concerning the market and customers; the first involves obtaining new customers and the second deals with enlarging the relationship with existing ones.
Any discussion on marketing must stress the concept of the four Ps, the four legs of the marketing table, as they were. These are Product, Pricing, Promotion and Placement and no marketing strategy is complete without them. The activity sets have by their ubiquitousness passed in English language. Product or product management refers to the development and delineation of the actual goods or services and their capacity to meet the needs of the user. Pricing deals with complete pricing strategy, which includes discount policies while Promotions covers the spectrum of activities by which the products are brought to the notice of the customers. This includes brand management, advertising, publicity, exhibitions and any other methods used for product or service promotion. The four Ps, once they are decided and quantified, form the marketing mix and are commonly used for standard low end products.
  Even though the need for marketing arose only because experts wanted to know the desire of the customer a priori to developing products or services, each of the four Ps looks at the market from inside the organisation whereas marketing should essentially look at all issues through the eyes of the customer, an outsider to the organisation.
According to Kermally (2003) there is a need to significantly adjust and modify when the products or services are of high value, high technology, involving selling of concepts and have a unique nature (like most services) but in the recent times some writers have been focusing on marketing mix from the customers' perspective with the four Ps – product, price, place and promotion being the perspective of what supplier does. In order to consider the marketing mix as stated above the business needs to consider the customer value, cost to customer, convenience and communication.
As stated in the article 'Marketing' (2006), the need for difference in treatment has led to the development of alternate theories, such as relationship marketing, which comes into play, for example, in a situation where a firm has a few long term clients and the building of mature and long lasting relationship is an integral part of marketing strategy. Further thought also led to the enunciation of three more Ps, People, Processes and Physical Evidence.
Customers relate the organisation through those working for the organisation with whom they come into contact. For all purposes these people are the human face of the company for outsiders and their suitability, training and company ethos needs to be in line with the firm's marketing strategy. Processes relate to the process of providing service and deal with behavioural analysis, an area crucial for gauging customer satisfaction. Physical evidence also relates to the marketing of services, an area where the absence of a physical product makes it difficult for a prospect to gauge quality. In such cases, physical evidence of quality, testimonials, beta runs, free trial periods are often used to give the customers a feel of the service before they are needed to make buying decisions.
Marketers basically depend on marketing research, both formal and informal in order to determine customer/consumer needs and their payment capacities thus gaining sustainable competitive advantage over others, this is a practical application of marketing management. In addition certain other issues such as customer focus and product focus are also seriously considered by marketers before taking any marketing decisions.
It is important to note that customer focus stems from the necessity of a company to concentrate on customer needs. John (2003) stated that businesses fail they ignore or misunderstand and fail to answer basic fundamental question such as 'What business are we in?' In order to answer such questions correctly businesses have to be customer focussed. The customer is considered to be a driver of all strategic marketing decisions and every strategy or marketing approach needs to be tested at the customer level. Even the nature of the product is guided by customer preference, the reason being that efforts on product development should not be incurred for developing products that people may be unwilling to buy.
On the flip side there are some companies driven by innovative zeal who characteristically believe in innovating and creating new products or services. Product innovation drives the process and in such companies, managements feel that the customer without knowing the potential of a new product or a service may rarely give a correct assessment of his needs for the product. Any effort to go to the customer without a product is a sure way of consigning brilliant ideas to the backburner, allow competition to come up and squander competitive advantage.
A new product around the corner which is bound to revolutionize and is waiting to be discovered would create excitement with intrinsic brilliance creating Cultural Revolution and bring about huge sales of the product. Some examples being ipods, pen drives, pentium dual processors etc.,
There are other aspects of marketing, which are emerging from the recesses of the mind, spurred on by globalisation and human brilliance and are breaking new barriers. One of these areas, a concept we will discuss in greater detail in this paper is the use of the internet, and its' pervasive effect on all commercial functions, including of course, marketing.
Any discussion regarding the marketing of a service industry is incomplete without discussing about ServQual. Richard (2000) stated that ServQual method was conceptualised by Zeithaml, Parasuraman and Berry in the mid eighties and is used to analyse the gap between an organisation's service quality and performances against the service quality needs of a customer. It is an empirically derived method used by service companies to improve their quality of service and involves the development of an understanding of the perceived service needs of target customers. These measured perceptions of service quality of the chosen organisation are then compared against an organisation reputed for its excellence and an analysis of the resulting gap used to drive service quality improvement.
The instrument namely SERVQUAL developed by Zeithaml, Parasuraman, and Berry (1990) makes use of five quality dimensions namely:
Tangibles: They are physical facilities, personnel appearance, tools and equipment made use of in providing the services and physical representations of the service such as invoice or brochures.
Reliability: It is the capability to provide accurate and reliable services first time. It also implies that the service provider stands by his promises and upkeeps the records, maintains accurate billing and performs services at designated times.
Responsiveness: It is the promptness and timeliness with which a service provider responds to customers such as mailing transcription slips, responding to telephone calls and setting up appointments promptly.
Assurance: It is the ability to instill trust and confidence in the customer/consumer with courteousness. This dimension includes other dimensions such as communication, credibility, security and competence. Communicating with different customers in a language s/he is comfortable and explaining services, costs and assuring that their problems will be handled. Keeping the customer's interests and reputation of the organisation and personal characteristics of contact personnel amounts to credibility. Security includes dimensions such as safety and confidentiality and lastly Competence implies knowledge and skill of the service provider and support staff and the capability of the organization to know the market place.
Empathy: It is providing individualized and caring attention the organisation is able to provide to its customers.
In later years a few parameters were added to the ServQual list, which include Competence, Courtesy, Credibility, Security, Access, Communication and Understanding of the Customer needs.
Though ServQual is considered by some to be excessively complex, subjective and statistically undependable; It is used widely and is an efficient way of measuring or gauging the attitude of outsiders feelings about the service quality provided.
Srivihok and Sukonmanee (2005) stated that "web personalization and one to one marketing have been used as strategy and marketing tools." By recording the history of travel details of a customer a Personalization Travel Support System is developed to manage the travelling information for a user and providing the user with information that matches the user's interests.
The Tourism Experience
Tourism is a type of different experience. It is different from buying a refrigerator or thumbing down a taxi. It means different things to different people and reactions to tourism vary from person to person. Otto and Ritchie (1996) explained various factors which contribute to the total experience of tourism. The experience is primarily psychological and is influenced by the personal reactions people undergo as part of the total tourism experience. This experience, termed the service experience is an important part of customer evaluation of services. Experiential phenomena are particularly important in tourism where a number of experiences, mostly psychological add up to the whole feeling of satisfaction with a particular tourism experience.
Tourism is essentially concerned with leisure, which some researchers feel is characterised "by a sense of separation from the everyday world, feelings of intense pleasure, freedom of choice, spontaneity, timelessness, fantasy, adventure and self-realization" (Otto and Ritchie, 1996). Leisure was also found to be associated with six conditions, namely intrinsic satisfaction, perceived freedom, involvement, arousal, mastery and spontaneity and also characterized by two forms of risk i.e., functional and psychosocial. Leisure also contributes to strong feelings of camaraderie and mental bonding, especially when tourists take part in group activities, be they harmless sightseeing tours or riskier mountaineering or white water rafting expeditions. Tourism can also be categorized in two dimensions, existential, representing satisfaction, freedom, involvement, pleasure and reward as well as structural, which deals with physical tasks and there is an element of external enforcement such as visits to safari parks or the undertaking of supervised hill climbing expeditions.
A number of tourism experiences have greater or lesser elements of risk. These range from scuba diving, para sailing to sky diving, bungee jumping and many others. There are huge numbers of tourists who habitually go out of their homes, travel large distances and spend good amounts of money only to indulge in activities that could lead to life risks.
Now certain questions arise out of it, why do they do it? Would they have done it if their regular everyday jobs demanded life-threatening risks? Experts seem to feel that motivating factors like the creation of a new identity, group camaraderie and heightened experience come into play and as skills increase the psychological experience becomes a motivator for repeat experiences, wherein participants feel challenged but not overwhelmed and are able to manage the tension comfortably.
As such, tourists subconsciously deal with a number of psychological and social issues while making a tourism choice. These perspectives are also not readily transferable to managerial activity to prompt suitable decisions. Most marketers of tourism thus tend to focus on discrete service quality factors and tend to ignore the various psychological factors that are closely related to leisure activities. Concentration only on the technical aspects of tourism, ignoring various emotions involved leads to an inadequate understanding of a true nature of consumer satisfaction and a true extent of satisfaction with a tourism experience.
The Quality of Service is thus is only a portion, but certainly an important portion of the total Quality of Experience provided by leisure oriented tourism experiences. Other researchers who have opined "that utilitarian and rational information processing schemes which focus on functional or purely attribute-based elements is incommensurate with leisure and tourism" have seconded this opinion.  Otto and Ritchie (1996) further state that even when certain tourism sectors, like accommodation and transportation have a clear functional component the actual experiential benefits will remain a critical part of the evaluative process. Even extended conversations with guides or Maitre D's are experiential episodes and contribute to the evaluation of the experience. The following chart details the basic differences between Quality of Service and Quality of Experience.
Chart adopted from Otto and Ritchie (1995)
| | | |
| --- | --- | --- |
| Framework | Quality of Service | Quality of Experience |
| Measurement | Objective | Subjective |
| Evaluative Model | Attribute based | Holistic |
| Focus of Evaluation | Service Provider | Self |
| Scope | Specific | General |
| Nature of Benefits | Functional/ Utilitarian | Experiential/Hedonic/Symbolic |
| Psychological Representation | Cognitive/Attitudinal | Affective |
A further analysis of the service experience leads to the following components, which together make up the subjective and emotional quotient of a leisure experience. A leisure experience thus has six dimensions, the hedonic dimension, characterised by excitement, enjoyment and memorability, the interactive dimension (meeting people, being part of a process and having choices), the novelty dimension (escape, the opportunity to do something new),  as well as the comfort, safety and stimulation dimensions.
It is evident that proper and holistic marketing of tourism must consider the total needs of the prospective traveller, which comprise of both objective and physically quantifiable components as well as emotional and subjective parts that do not lend themselves to physical quantification; but are very important components of a total leisure experience. The marketing of tourism thus has a number of variables, which require differential treatment.
Components of Tourism
Tourism depends upon a complex amalgam of a number of service industries as well as on the intrinsic attractions of tourist destinations, in case of historical or culturally attractive places, tourist activities such as para-sailing or trekking, or a mixture of both.
The primary service providers are the Travel Agents, Tour Operators, the Airlines, and the Hotels as also local guides, leisure activity experts, transporters, restaurants and shopping infrastructures at the tourism destinations. Various other factors such as political stability, government controlling the affairs of the tourism destination and the nodal tourism agency play a very important role in the effective marketing of a tourist destination.
Klenosky and Gitelson (1998) stated that broadly speaking there are four elements in a travel and distribution chain which can be described as follows: A customer avails of travel products from a retailer namely a travel agent, the travel agent procures them from a tour operator who in turn obtains by directly procuring from product suppliers i.e., hotels or airlines.
Travel Agents form, in most cases the first link between the prospective tourist and his tourism experience and their importance to the industry as well as to other components of the industry is immense. "Travel agents touch approximately 65% of all the business being booked through our reservation systems to our hotels (qtd in Annals of tourism Research by Tom Griffiths, vice president, SRS-WORLDHOTELS, the Americas)" thus Klenosky and Gitelson (1998) rightly stated "We understand the tremendous impact travel agents have on our success, and want to recognize their contributions."
 As stated earlier, a number of people visit travel agents to discuss leisure plans, which involve getting away from their places of normal residence for short or long trips. The tours could be for weekends, short breaks or longer holidays. Furthermore, trips could be for singles, couples, families or groups. These travel agents are located through special purpose directories, the Yellow Pages, media, the internet or simple word of mouth from satisfied customers. The travel agent is thought to have sufficient expertise in his area of work and his opinion considered with seriousness.
The agents help customers with their travel plans. Their role in organizing a number of basic requirements like booking tickets, dovetailing flight schedules, enquiring about hotel rates, making hotel reservations, getting discounts and optimizing budgets make them a valuable resource in this very personal exercise. Vacations are valuable quality time for an individual or a family. They come along only occasionally, cost a good amount of money and are emotionally important for the holidaymakers. The agent is thus inextricably linked with feel good emotions of his clients and his opinion and recommendations considered with seriousness. Thus Klenosky and Gitelson (1998) stated that the recommendation by a tourism business as to where to go, how to go, what to see and what to avoid plays a vital role in its success.
This statement is pertinent to a certain extent. However, while it may be true for first time tourists and the situation may change with the profile of the clients. Travellers who already have a number of visits under their belt also develop a good amount of knowledge about airlines, hotels, local infrastructure, cheap deals and other nuts and bolts of travel. In such cases the travel agency necessarily works more as a facilitator than as an adviser; in fact it gathers information, advice and details from such experienced tourists.
Marketers have to think carefully of the specific roles travel agents can play in influencing destination, airline and hotel choices. A number of variables affect the final choice of destination. These include activities such as adventure, history, relaxation, music, religion in addition to the considerations such as distance, convenience, cost, and suitability (for children, for elderly people) and time. The travel agent, while primarily is responsible for facilitating the tourism trip and is also able to influence client choices to a certain extent, more so for issues which do not impact the client much; like choosing between two airlines or hotels offering practically identical services. All tourism marketers such as airlines, hotels, restaurants, tourism boards or nodal tourism agencies require updating the agents continuously of their services on a real time basis. Brochures and well designed, informative pieces of literature are essential. Improvements and changes in conditions should be intimated well in time to ensure that agents do not hand out wrong or obsolete information to their clients thus adversely affecting the travel plans of the tourists or choice of destination or choice of airline or hotel.
A tour operator combines components and builds up a holiday. Typically the tour operator can arrange airport transfers, charter flights and arrange for local guides. Niche tour operators specialise in destinations (Italy, France) or adventure activities such as rock climbing, bungee jumping etc., Internet has enabled people belonging to geographically distant locations in making arrangements such as all of the above stated and make a perfect planning to suit to their needs in accordance to the holidays. However, tour operators are still very active and are arranging holidays for people who do not have the time to set up their own holidays.
Airlines are the main method of travel for most tourists. While internal travel in small countries like the UK or those of West Europe may prove to be equally convenient by train, most people prefer to fly if the journey is a bit longer, say more than six to eight hours. Air travel is booming today and a number of new airlines are now servicing international routes. Competition and new entrants are resulting in price wars, better in-flight entertainment and more comfort. Seats, which go back all the way to 180 degrees are now common in business class and economy passengers get their own small cinema screens with a choice of twenty channels to take their mind away from the terribly cramped seats and lack of leg space they need to endure to take the benefit of cheap rates.
Most tourists prefer to use single hop trips and avoid changes as far as possible. The airlines are responding with new routes, convenient take off and landing times, more flexible frequent flier miles and alliances with other airlines to allow discounted rates for all alliance members and easier travel. A number of low cost airlines servicing shorter distances have sprung up, some like Easy Jet with great success. These are primarily short distance haulers and do not operate on long international sectors. However, they have proved to be phenomenally popular with budget conscious tourists and with their no frills, low cost services have prompted a significant number of undecided hedge sitters to decide on tourism plans.
Hotels are an important component of the tourism industry. While business travellers form an important part of their clientele, tourists both domestic and international comprise a very substantial chunk of the room occupancy of most hotels, more so of course for hotels located in areas with specific tourist attractions. Hotels work aggressively towards attracting tourists to stay with them and work through travel agents, booking chains and local representatives.
The bulk of hotels in any location are smaller, stand alone ventures. The rise of the internet, which gives them the opportunity to put their wares on the market economically and make themselves available to the whole world, as it were, has added a completely new dimension to their marketing effort. Practically all small hotels in London, for that matter, get a number of new guests through the internet commission based booking portals. Once the guests have had a satisfactory stay the hotels woo them for direct repeat bookings with offers of better rates.
Larger hotels like the Holiday Inn or J.W. Marriott are part of world wide chains and use their intercontinental reach and network with travel agents to bolster their occupancy, offering a number of add-ons to attract repeat guests. They also try to improve their service quality, the ServQual system of quality appraisal being used extensively by hoteliers for benchmarking and setting targets for achievement. Unlike business travellers, tourist travel is more concentrated at certain times of the year and is connected with holidays, weather and cultural happenings like carnivals and festivals. Hotels which cater primarily to tourist traffic thus need to attract guests during off or lean seasons and various discount schemes, food coupons, health, beauty and spa facilities at cheaper rates are used to increase occupancy.
The local government and political stability also plays a very important role in the marketing of destination tourism. Factors such as political instability, epidemics like SARS, natural calamities like Tsunamis and negative travel advices always dampen tourist traffic. The local government and nodal tourism agencies play significant role in such situations in allaying apprehensions and bolstering confidence. The local government is also responsible for the roads, general conditions, control of crime and the creation of a safe atmosphere, an essential necessity for attracting destination tourism. Most governments also have fat media budgets which they spend on advertising and promoting their destinations, emphasising natural resources, festivals, exhibitions and fairs to attract visitors.
Globalisation and Competitive Advantage of Nations
Wahab & Cooper (2001) stated that the world has been changing rapidly over the last twenty five years with the occurrence of a number of remarkable events such as reunion of East and West Germany, switching over to democracy in former the Soviet Union and other East European nations, peaceful end to racial discrimination in South Africa, initiatives to maintain peace in Middle East and steps being taken by various countries to achieve regional economic integration and progress confirm the truth.
The emergence of China from years of physical and economic seclusion is also another such development. Today, we witness a global free-market economy, a global growth or recession, global companies, a global democratisation process, a global awareness of the importance of protecting the physical environment and a healthy habitat, and a global revitalisation of local communities' expectations and participation in socio-economic change. As such, an international global society is in the making and is expected to accelerate. The scene is fast changing and policy makers are compelled to change their attitude and review the long held policies to have a grip on basic socio-economic, cultural and political values and norms.
Wahab & Cooper (2001) stated that tourism does not have defined boundaries and it is more of an all embracing service domain and touches almost all spheres of national life. Tourism has become a landmark human activity by reaching 635 million tourist visits in 1998 and registering total receipts of US $ 444 billion excluding the costs of international transport.
Marketing Tourism
Marketing tourism is a complex activity involving different customer needs and a number of service sectors. Customer needs are emotional and practical, subjective and objective and the final choice is a complex amalgam of the interplay of these needs. The needs are serviced by various intermediaries like travel agents, airlines and the hospitality industry and are bolstered by local governmental and nodal tourism agencies.
Competition will also take up a new course under globalisation with all countries competing enthusiastically for tourist arrivals. The marketing strategies of individual nations will have to recognize the changes that globalisation has brought about and respond accordingly. Wahab and Cooper (2001) drive home the point that tourism contributes greatly to wealth creation as it did to Spain in the 1960s and 1970s, to Greece since the early 1970s and to Turkey since the mid-1980s. However, with the advent of globalisation, tourism, as a dynamic force, has already become an effective tool of competitive advantage among global organisations through mergers and acquisitions. In this process of globalisation it is important for a tourist destination to define its vocation with reference to the changing nature and characteristics of tourism. This requires a thorough understanding of the changes occurring in international tourism trends and a compatibility with the global process.
The rapid increase in the use of the internet for information as well as for practical tasks like booking airline passage, obtaining hotel reservation and using discount schemes to optimise economy has added a completely new dimension to tourism and enabled tourists to bypass travel agents and make as well as implement their own choices, including booking tickets, keeping abreast of the best bargains and arranging accommodations to suit their budgets. The internet is also thus looked upon as an important sales channel by organisations which serve tourism and their marketing strategy is increasingly taking account of internet presence, advertising and compatibility for bookings and cancellations.
Chapter three: China and Tourism
General Information on China.
Area wise China is the world's fourth largest nation, after Canada, Russia and the USA, and largest in terms of population. Its 1.3 billion people make up 20 % of the world's inhabitants.
The Chinese civilisation is one of the oldest civilisations of the world and for centuries it has stood as a centre of learning in the arts and sciences. The country has had a troubled history during the nineteenth and twentieth centuries, beset by poverty, major famines, military defeats and foreign occupation.
According to the world fact book (2006) in the post World War II scenario, the Communists under Mao Ze Dong established an autocratic socialist system which ensured China's sovereignty and also imposed strict controls over everyday life thus taking away the lives of tens of millions of people. But after Mao Ze Dong his successor Deng Xiao Ping and other leaders focused on market-oriented economic development and by the year 2000 the output had quadrupled. For much of the population, living standards have improved dramatically and the room for personal choice has expanded, yet political controls remain tight.
Deng and his cabinet led the change from a centrally planned system largely isolated from international trade to a more market oriented economy that has a rapidly growing private sector and has now become a major player of the global economy.
The phasing out of collectivized agriculture signalled the start of reforms in the late 1970s which also included gradual liberalisation of prices, fiscal decentralisation, increased autonomy for state enterprises, the foundation of a diversified banking system, the development of stock markets, the rapid growth of the non-state sector, and the opening to foreign trade and investment. The process of implementing reforms has gradually moved into the year 2005 such as sale of equity in China's largest state banks to foreign investors and refinement in foreign exchange and bond markets.
The restructuring of the economy and resulting efficiency gains have contributed to a more than tenfold increase in GDP since 1978. China stood as second largest economy next to US on the purchasing power parity (PPP) basis in 2005, though the per capita is lower in middle income and an estimated 150 million Chinese fall below international poverty line.
Economic development has generally been more rapid in coastal provinces than in the interior, and there are large disparities in per capita income between different regions. The government has struggled to sustain adequate job growth for tens of millions of workers laid off from state owned enterprises, migrants, and new entrants to the work force as also to reduce corruption and other economic crimes.
Even then 100 to 150 million surplus rural workers are moving between villages and cities, surviving through part-time and low-paying jobs. The rapid success of the "one child" policy has led to China becoming one of the most rapidly aging countries in the world. Another long-term threat to growth is the deterioration in the environment. China continues to lose arable land because of erosion and economic development.
China has benefited from a huge expansion in computer Internet use. The number of internet users has gone up from 10 million in 2000 to more than 110 million today. Foreign investment remains a strong element in China's remarkable expansion in world trade and has been an important factor in the growth of urban jobs.
 The government is developing infrastructure in key areas and the Three Gorges Dam across the Yangtze, expected to be completed shortly will add significantly to electricity generation capacity. The country is aiming for a 45% increase in GDP by 2010.
Potential for Tourism
A perusal of books and internet based information from official Chinese sites reveals that the country is rich in tourism resources. The vast country has numerous scenic spots of great beauty, a rich and ancient history, well kept historical sites, colour, tradition, colourful costumes and enormous diversity.
There are two major tourism routes in China, an "S' shaped traditional tour route, marked by famous political and cultural centres like Beijing, Xian, Shanghai, Suzhou and Hangzhou and a crescent shaped tour spanning the open coastal regions of the Liaodong  and Shandong peninsulas and the Yangtze and Pearl river deltas.
The "S" route takes tourists to the Great Wall, the Imperial Palace and the Temple of Heaven in Beijing. Tourists on this route can also view the terracotta soldiers and horses excavated from the mausoleum of the first Qin emperor, the Stele forest, the wild Goose Pagoda of Xian, the bustling streets of Shanghai, the gardens of Suzhou and the West Lake in Hangzhou. The crescent tour lets visitors see the coastal areas of north and south China, replete with holiday villages and recreational facilities.
The government has initiated a number of natural tours, called the ecological tours. These tours take in the natural grandeur of the country and one of them takes the tourist from the inner Mongolia Prairie through Shanzi's Hengshan Mountain. There are a number of others which traverse Taishan in Shandong, Hengshan in Hunan, Huashan in Shaanzi, Mount Wudang in Hubei, the Three Gorges of the Yangtze and areas bordering Vietnam. These tours enable tourists to view the natural beauty of the country, mountains, rivers and beaches.
China is culturally very rich and has an ancient history. The culture and customs of the ethnic minorities are delightful and there is a great deal of folk art. The Peking Opera and a number of local festivals also provide curiosity and delight to foreigners and locals alike.
Chinese cuisine is another area of great interest and is widely known all over the world. It is widely seen as representing one of the richest and most diverse culinary heritages and has originated from different regions of the country. While Chinese cuisine is now freely available everywhere it remains a tourism resource and the opportunity of sampling genuine Chinese cuisine holds its own attraction.
Tourism Policy of the Chinese Government
After Second World War China had two iconic leaders, Mao Ze Dong and Deng Xiao Ping. While Mao is credited with the communist revolution and the formation of the Chinese state. Deng's contribution lies in ending years of isolation, reducing a preponderant dependence on agriculture, introducing market friendly reforms and propelling China towards astonishing GDP growth.
Xiao Honggenn (2005) stated that Deng's feelings towards the development of China were instrumental in creating a basic tourism policy in China. Honggenn further stated that Deng Xioping (1904-1997) remains a legendary figure in the political history of China; He established Chinese Communist Party and fought alongside Mao leading the party through turmoil in 1950s and reasserting control and rejuvenated the Chinese economy by opening the country to international trade and tourism.
In the initial years of the revolution, travel and tourism was considered a form of political activity insofar as tourism-related services were provided for either overseas Chinese or foreigners with special permission to visit the country. In this very early stage, tourism in China was regarded as ''a diplomatic activity'', serving political rather than economic goals. This limited growth was however terminated by the Cultural Revolution, which brought tourism to a standstill.
Deng spoke at length between 1978 and 1979 on tourism and the importance of its development in China. He dealt with a number of topics on tourism which he thought was integral to economic development. The topics he covered included Conservation and Environmental Protection, Management, Operation and Entrepreneurship, Marketing and Promotion, Policy, Planning and Administration and Education, Training and Human Resources.
These discussions suggested the benefits of tourism from various forms of foreign currency inflows, generation of employment, increase in state revenues, and revitalisation of related economic sectors. Deng repeatedly pointed out the necessity of cleanliness. He made a point clear by stating that "Who will pay money and come for a visit if service attitudes are not good and the place is dirty? Even if some may have come, they would not have satisfaction. We should do some research on these kind of things. We should do our best to make visitors feel convenient."
Even if there is an element of hagiography in the account it is evident that Deng would have, if he had lived, tried to push tourism as he did with other industries and the official tourism policy strongly stresses on the point that lessons may be learnt from Deng Xiaoping's theories economic thoughts.
The principles and policies that govern the development of tourism in China were laid out in 2000. Apart from an adherence to the vision of Deng Xiao Ping, the policies state that it is imperative for China to develop the road to tourism with Chinese characteristics based on the country's actual condition and the absorption of international experiences. Deng also makes a number of points that include the importance of persistent reform in the whole process, to develop tourism as an economic industry, to continue to adhere to the tourism development strategy, to stay by the principle of sustainable development and to stick to the principle of governing tourism as per law.
According to Honggenn (2005), the Chinese government is actively involved in promoting tourism like other industries. The government has worked out a long-term plan for twenty years and in 1999 the State Council issued Methods for Having Days Off for Annual Festivals and Commemoration Days throughout the Country, thus promoting formation of tourist weeks centring around National Day, May Day and the Spring Festival.
The Chinese National Tourism Agency (CNTA) acts as the nodal body being responsible for coordinating all state tourism efforts. It has a number of important state run functions, which, inter alia, include the following.
The CNTA is responsible for coordinating meetings between 14 state ministries and departments, on a regular basis to discuss matters pertaining to tourism, which need governmental attention, publishing literature expounding Deng's views on tourism, working on rules and regulations to facilitate China's tourism industry to link with the international market, work with travel agencies, negotiate with other countries on outbound tour destinations for Chinese citizens, encourage e-business projects in the tourism industry, work on regulations and documents for standardizing the management of tourism, catalyse the local tourism bodies to standardize local rules and regulations for tourism,  work on rules and regulations on tourism to facilitate China's tourism industry to link with the international market and change and enact laws to facilitate the spread of tourism.
Tourism Infrastructure in China
The tables depicted below are the figures which have been derived from the China National Tourist Office providing some broad selected details about Chinese tourism.
Table 1
| | | |
| --- | --- | --- |
| Description | Unit | 2005 |
| Total Arrivals | millions | 120.29 |
| From Hong Kong | millions | 70.19 |
| Macau | millions | 25.73 |
| Tourists | millions | 46.81 |
| Foreigners | millions | 20.25 |
| Growth (Foreigners) over 2004 | % | 10.32 |
| From Asia | millions | 12.50 |
| From America | millions | 2.15 |
| From Europe | millions | 4.78 |
| From Oceania | millions | 0.57 |
| From Africa/ Others | millions | 0.25 |
| Male | millions | 13.2 |
| Female | millions | 7.04 |
| Business | millions | 4.60 |
| Leisure | millions | 9.35 |
| Visiting Relatives | millions | 0.41 |
| Work & Others | millions | 5.91 |
Table 2
| | | | |
| --- | --- | --- | --- |
| Description | Year | Units | Amount |
| Annual Tourism Receipts | 2005 | Billion USD | 29.30 |
| Annual Tourism Receipts | 1995 | Billion USD | 8.70 |
| Annual Tourism Receipts | 1985 | Billion USD | 1.25 |
The figures shown above have been crosschecked with the figures published by the World Tourism Organization for revalidation.
The increase in tourist traffic and receipts has been astonishing. Annual tourism receipts have jumped more than twenty times from US $ 1.24 billion to US $ 29.30 billion in the last twenty years. Figures culled from various information sources listed in the references and bibliography lead to the following conclusions.
The Chinese tourism industry has shown a rapid growth in the last twenty years. It is today the world's fifth most favoured tourism destination after France, the USA, Spain and Italy and according to an estimation of the World Tourism Organization (WTO), it will become the world's largest host country and the fourth largest to send tourists abroad by 2020. Experts estimate that the labour intensive tourism industry has created 35 million direct or indirect job opportunities in the past 10 years in China. China has also issued 17 sets of tourism industry standards, achieving fruitful results in tourism standardisation. The holiday economy, initiated by China, has become a booster of China's tourism industry, the three "seven-day vacations" for the Chinese New Year, May Day and National Day having given a tremendous boost to domestic tourism accounting to 80% of total tourist travel in China.
A statistical study by Lim and Pan (2005) made use of Moving Average Methods and concluded that China would be attracting 130 million tourists annually by year 2020, making it the world's top tourist destination. In the middle of this general mood of euphoria and statistical forecasting on historical data, there is the possibility of the country's infrastructure being overstretched to snapping point.
Emma Moore (2006) stated that while China is expected to become the world's third most popular tourist destination by 2010, most of the tourists visiting China would not get better facilities as those available in other countries, hence the urgent need to improve and develop the existing infrastructural facilities to cater to the needs of escalating foreign tourists. Further Moore mentioned a few which possibly reflect the irritation of the western tourist when faced with situations no longer prevalent in the tourist centres of Europe and the US. In particular, her very recent experiences in Beijing lead her to conclude that even in the sprawling capital of Beijing, there are no tourist information centres providing comprehensive multilingual information about the city.
Accurate maps of Beijing in multiple languages are still only available in specialist guidebooks bought overseas. Subway entrances are identifiable by their blue and white logo, but there are few signs pointing the way there and the outdated ticket vending system means travellers must elbow their way through jostling queue jumpers to buy tickets from the grim faced counter staff. Furthermore all ticket information is only in Chinese, and many first timers struggle with pronunciation of their destinations. Very limited printed foreign language information and lack of foreign language speaking railway staff make ticket buying a formidable battle for many visitors. These little things matter a lot in terms of encouraging and promoting tourism.
While some feel that the economy is overheated there are still some who feel it to be too slow. John S McClenahen emphasised the need for more airports in China. He stated that a country with a huge population of about 1.3 billion people has only 196 airports certified to handle transport aircraft as calculated by Air Transport World (ATW). In comparison to US which as more than 14,000 airports catering to about 300 million population and Australia with over 20 million population and 444 airports, the number of airports in China are woefully insufficient. In addition various other basic amenities such as roads, ports, docks, power generation and drinking water supply need to be improved. Water shortage is said to affect nearly 400 of the total 669 cities in China.
China is investing about US $ 40 billion annually in road construction and also developing the rail system by building separate infrastructure for passenger and freight traffic. These developments would certainly help reduce lead times and for the impending 2008 Olympics, Beijing municipal government may invest nearly US $ 22 billion on infrastructure such as roads, railways and subway lines whereas for the World Expo scheduled in 2010, Shanghai is expected to invest another US $ 10 billion towards infrastructure.
The pace of infrastructural development, essential for the tourism industry is moving at breakneck speed, straining the world's resources, leading to inflation and presenting the companies of the west with opportunities to make substantial profits.
For many years China had imposed a number of restrictions on foreign investments in Travel Agencies operating in the mainland. Following its' entry of the WTO in 2001, these restrictions have been substantially lifted and "Overseas investors are allowed to set up wholly owned travel agencies in the country two-and-a-half years ahead of the schedule agreed with the World Trade Organization"
Comparison of Tourism in China with UK and other countries in West Europe
Tourists are quite the same everywhere. They make physical and mental journeys for a variety of reasons, many of which are emotional, subjective and quite private. The UK is one of the world's leaders in tourism and has marketed tourism with persistent refinement over the years. For a country of 70 million, a fraction of the size of China, the UK gets more than 25 million tourists. Tourists to the UK are pampered out of their wits. There are hundreds of hotels and youth hostels in London to suit every pocket, with a number of discount schemes, which can be booked over internet. Transport is plentiful, easy to use, extremely efficient and economical. Roads are mapped out very competently and getting from one place to another destination is very easy. The country is very well connected by air and the London's airports are amongst the busiest in the world. Internally, a number of airlines and trains with many discount offers make travel cheaper and convenient.
The UK's historical attractions, multicultural society and cultural exuberance are continuously advertised in a number of ways and London has a number of historical and modern tourist attractions, some undoubtedly grand and some less so. Even a motley collection of wax statues of historical figures and modern day pop icons is marketed very successfully as part of the London experience; witness the queues at Madame Tussaud's.
Practically every tourist attraction, every hotel and every activity, be it a trip to Stratford-upon-Avon or a ride on the Thames, everything is available on the net and easy to use. The whole country is full of souvenir shops and the status of the city as a leading cuisine and fashion destination makes it a favourite spot on the itinerary of most tourists.
The same is true of most other tourist destinations in West Europe. It must be understood that these cities are in phases of refinement whereas China is in a stage of rapid growth, full of angularities, unfinished projects, infrastructure in various stages of development and people are in the low medium income range.
Chapter Four:  Electronic Commerce in China
Electronic Commerce
The rapid development of internet all over the world has spawned a new and safe way of doing business, locally and over long distances, growing in size and appeal every day. Electronic commerce (EC) consists primarily of the distributing, buying, selling, marketing and servicing of products or services over electronic systems such as the internet. The concept has now taken roots and grown into a number of business areas, more so where geographical distances and remote working is involved. It can involve electronic funds transfer, supply chain management, e-marketing, online marketing, online transaction processing, electronic data interchange, inventory management systems and other applications. Thus simply it can be used to buy and sell shares from a broker, order books, and reserve rooms in a hotel thousands of miles away, purchase tickets for air and train travel and numerous other things. In the USA and the UK, EC is fast becoming a way of life. It is also used in other countries in Western Europe where the density and use of internet is high and is expected to become a major business channel globally with the increasing deployment and use of the internet.
EC has a short and very interesting history. It originally stood for the facilitation of commercial transactions electronically, usually using technology like Electronic Data Interchange to send commercial documents like purchase orders electronically. The concept developed further in the mid nineties to include the purchase of goods and services over the World Wide Web through secure servers, allowing for encryption of confidential data, with e- shopping carts and electronic payments through credit cards.
With gradual sophistication of security protocols like https a number of businesses adopted this area of operations and developed their independent websites. www.amazon.com was one of the pioneers of the concept who could withstand the very difficult early years and make a successful EC based business. The period between 1998 to 2001 while Amazon was struggling to make a brilliant concept in business a reality dot.com bust occurred, a period in US business history, which saw the precipitous rise and collapse of a number of pure EC businesses, many of them funded by Venture Capital funds. While a large number of pure EC businesses disappeared, many brick and mortar retailers recognized the potential of developing these niche markets for significant growth.
A number of books and journals, listed in the bibliography have been studied for the purpose of this research paper. Mark Epstein (2004) stated the various reasons for success and failures of EC ventures. A successful EC venture must start with a strong and committed leadership which believes in its potential and commitment to work towards its success.
Epstein (2004) stated that the CEO of the company must hold the view that information technology (IT) and its applications are a vital component of the company's strategy and publicly demonstrate the belief through words and actions, stress should also be laid on the point that e-commerce is not optional and should not e-commerce in its entirety.
Success in an EC environment needs a number of factors, which of course however start with top level commitment. The organisation will in the beginning need to evaluate its position relative to its competitors to analyse the best way to create competitive advantage. Many times, when a particular company does not have first mover advantage this becomes a rather critical issue. Moreover EC does need a significant amount of investment in systems and technology which will depend upon the extent of areas EC will touch in the business.
According to Chulwon Kim (2004) as stated by Rayport and Jaworski (2002) the following four strategies are required for the innovation of Small and Medium sized Tourism Enterprises (SMTE's) infrastructure:
Technology Infrastructure: It includes the technological foundation of internet enabling the running of e-commerce enterprise including the hardware, servers, routers, cables, network technologies, software and communications, which is essential for framing the travel and tourism's vision and strategy.
Capital Infrastructure: This pertains to securing the funding for e-business and later assesses that business.
Media Infrastructure: It is an important issue since internet is a mass communication platform and the managers running online enterprises must be fully aware that they are publishers of digital content on the web and should make correct and suitable choice in selecting the media types to be employed (i.e., print, audio and video), the nature of media, editorial policy, content and look-and-feel.
Public Policy Infrastructure: This effects specific business and also direct and indirect competitors. E-commerce managers are required to know the current laws and their impact on their own business and those around them.
According to Epstein (2004) various decisions need to be taken when a company decides to commence its activities through e-commerce, in view of unlimited scope of internet the should carefully consider the geographical scope of its sales, the usage extent in procurement and distribution and also internal functions such as human resources, accounting and marketing.
There have been a number of path breaking companies who have succeeded in developing strong EC businesses from their existing brick and mortar organisations. Michael Dell CEO of Dell, Jack Welch of GE and John Browett of Tesco have pioneered EC in their businesses with great success.
EC strategy in organisations concentrate on the multiplier concept that internet can provide to a particular business and develop strategies for EC operations that are consistent with overall corporate strategy. Vital factors to be given attention to in this regard are good positioning of the online brand, friendly online offerings, reliable customer services and cross channel coordination. The design of the web site is critically important in drawing the customers.
Web site design also contributes to satisfying customers. Basic characteristics of the site, such as simplicity, legibility, clarity, and a professional look being the necessities of all Web sites. Strong search engines are especially important for companies with a large number of product offerings.
The underlying driver of any successful EC strategy will obviously be its value to the customer, whether based on a B2C or a B2B relationship. The business transaction must provide the customer with an efficient means to access and acquire the desired goods or services. From this perspective the strategy of a company should have speed, security, reliability and scalability.
Electronic Commerce in Tourism
The demand for EC products is becoming increasingly popular, wherever available. The usage of Last-minute.com is pervasive, in fact many tourists asked to consult Last minute by friends prior to coming to London find it an introduction to many other hotel and B & B sites and are able to freeze their accommodation plans from the many alternative sites available on the net. As ageing and affluent populations embrace retirement, more people are going to turn to leisure and tourism with a consequent upswing in demand for tourism products. As the new entrants to the workforce in the UK and West Europe dry up migrant movement from South Europe is bound to increase creating its own pressure on tourist traffic. With Europe experiencing high divorce rates single parent families are becoming increasingly common, thus leading to a number of different social groups and household segments, which when travelling will have different needs.
Demand for tourism products and services on the internet have been growing throughout the world. The advent of e-commerce has prompted consumers more and more looking for tailor-made vacations, exotic destinations and authentic experiences, and expects to obtain related information online. The appetite has also opened up huge opportunities for developing countries, which till early 2000s held a small share in the international revenue pie. For a travel enthusiast, travelling is increasingly linked to the discovery of cultures and people, such as staying in a longhouse in the forests of Borneo, learning belly-dancing in Cairo, relaxing with an Ayurveda treatment in Kerala or learning new culinary preparations in Marrakech; e-tourism delivers it all without putting a lofty yoke on your pocket.
The onset of globalisation, an increasing familiarity with distant parts of the world, more disposable incomes and leisure times are all spurring more activity in tourism in the US and West Europe. The internet, which has its highest penetration in these countries, is becoming more and more the vehicle of choice for giving shape to holiday plans.
Its use as a medium of communication between buyer and seller has become vital in selling and buying online with most customers researching options before buying. Communication services "range largely from a simple webpage introducing a campsite to the advanced interactive web-based hotel services such interactive ordering system, e-mail and videos on demand, as well as hotel services such as room service, housekeeping and checkout, all through the customer network" (Ramball, 2004)
Ramball (2004) further stated that apart from the increase in choice, information and convenience the internet has done away to a great extent with the use of intermediaries like travel agents and allowed the supplier and customer to interact with one another. One curious fact which comes out from the study is that whereas in manufacturing EC is used greatly for vendor control, the tourism business uses it mainly for sales and marketing. The websites are used to push supplier services and facilitate direct bookings and exchange of cash. It is clear that the tourism industry has used internet as marketing and sales tool this is evident in the European Member states.
 Use of internet and ICT for buying and vendor functions, though growing in the industry is still behind. The main areas of thrust as far as EC is concerned are web based e-marketing and customer related services, collaborative e-product design, increase in sales, both by volume and area over the internet and customer management, aimed at bonding customers and organizations to maximise revenues.
Business Today (2006) stated that the global trends indicate that small tour operators, hotels, inns, restaurants and travel agencies are active in internet e-commerce, where in the internet permits direct access to travel recommendations, reviews and local tourism information, many of which were earlier available only through the large travel agencies. Thus smaller businesses are now taking advantage of e-commerce and offering online discounted airline tickets and travel packages winning over a huge chunk of customers.
An important development in EC is a growing trend to create relationships among participants in a given place or destinations to optimise marketing effort at a local, national and regional level. This is characterised by sharing of database and used as a strategic tool to bond customers with organisations or destinations.
Relationship building is proving to be extremely important for E-Commerce, leading individual countries to create national portals to present their country as a whole, or a group of countries like the Scandinavian states to present the attractions of the whole region. This sort of networking is equally important at the micro level in tourism where smaller organisations cannot sustain their efforts in isolation.
At a local level the London Eye is a standing example of how an organisation can develop a network of relationships with other players in the tourism industry to provide customers a combined platform to maximise its own revenues. The London Eye is a huge observation wheel and has rapidly become a premier tourist organisation, attracting tourists and other people from all walks of life. The Eye has a comprehensive website, extremely informative not just about itself but also other attractions in London. It uses this policy to provide its customers with a range of value additions like discounted tickets, dinner and drink vouchers, and theatre tickets, only available on the net. This sort of partnering and relationship building is targeted at increasing the number of customers booking on line as well as augmenting revenue streams through commissions from its partners for whom it sells their products and services.
Players in the hospitality and tourism industries have always used marketing practices to build relationships with the use of discounts for attracting repeat business, frequent flier schemes in airlines and privileged guest schemes in hotels, with their tag on financial incentives, being very common for years. Intermediary portals like "lastminute" have also successfully bonded relationships with their customers through complex beneficial pricing schemes available round the year with a number of hotels aimed at providing real value and convenience to customers.
Further use of EC in tourism depends wholly on the ingenuity of the service organisations which form the tourism industry. It is obvious however that the potential to increase sales, diminish gaps of distance and time, offer a marketplace of diverse products, provide a host of financial and other benefits and achieving customer bonding is immensely important.
Use of E Commerce in Tourism in China
China is today recording the fastest growth in internet connections. The number of internet connections has jumped in a period of five years from 10 million connections to 110 million today. The actual number of users will be more than 110 million because there is a strong possibility of a large number of connections being used by more than one user. A recent study by Li Li and Dimitrios Buhalis (2006) deals with the issue in detail and comes up with some interesting findings.
The use of the internet in the country is mostly restricted to communication through e-mail, information search in areas of engineering, science and medicine and for accessing international news. The sharp increase in the use of the internet is also prompting purchases to be made on the internet. These are however restricted to books, some computer devices and otherwise to items not readily available in China, prompting Price Waterhouse Coopers to comment that "pure E Commerce does not really exist in China." (Lo and Everett, 2001)
A detailed study of the official website of the Chinese National Tourist Association (CNTA) provides very interesting information about the manner in which China wishes to project itself as a tourist destination. The site offers a great deal of information about Chinese and ethnic minority cultures, historical and geographic places of interest, and "traditional" practices such as calligraphy and the martial arts., providing a detailed basis for any discussion of contemporary Chinese cultural nationalism.
The www.cnta.com Web site is an example of "discursive cultural nationalism"—i.e., it is a verbal rather than physical manifestation of national identity. It is a government appropriation of "Chinese ness," packaged and sold to foreign tourists. Colour pictures and interactive maps, cute icons and graphics (pandas, elephants, animated musicians, and more), all depict a friendly yet exotic destination for the foreign traveller to China. This China is depicted as a unified whole, and yet it betrays a dichotomous quality: tradition—a codified culture normally celebrated in and relegated to museums—is summoned as a source of exotic entertainment for the tourist, who, in turn, is relieved by the news that hotels and other accommodations meet her or his very high modern standards. "[A]s China's economy booming at a miraculously high speed, the ancient oriental country is shining with dynamic modernization [sic] moves." The foreign tourist, it seems, craves exotic tradition but requires familiar modernity. (Munson, 1999)
Chinese customers use the internet as information medium and in that sense the internet works as a continuous catalyst in shaping buying decisions. Most times the buyers, once they have made their decision go off line, preferring to pick up goods against payment. Some buyers do buy out of curiosity or when they want goods not easily available in the country. Thus there is a sense of insecurity in the customer's mind.
Most of the internet users in China live in the more affluent Beijing, Yangtze River and Pearl River Deltas. China as a country is still in the low income bracket on a per capita computation. There are vast income disparities between regions and internet usage; even at 110 million is lesser than 10% of the population compared to an equivalent figure of more than 50% to 60 % in the US, UK, and countries of West Europe. It is easy to see that e-commerce today has the potential to touch a fraction of the population and as such Chinese marketers still rely in standard brick and mortar methods to reach their customer base.
There are a number of hotels and tour operators who have good descriptive websites which provide attractively laid out information on their products and services. These sites or web pages serve as motivators and carry details about prices and discounts available. However very few of them have e-commerce capabilities in the sense, that allows direct bookings against payment. In fact most of them do not have the capability for e-commerce by way of allowing for secure modes of payment and encrypting of confidential credit card information. Notwithstanding this there are strong indications that efforts are on to increase e-commerce in tourism and online booking is beginning to get off the ground.
In spite of the above projected picture online reservations (2006) stated that the domestic visitors have a practice of paying through cash for everything but the emergence of e-commerce has led to the increased usage of credit cards and more than 3,000 firms such as travel agencies and hotel reservation services have adapted to the usage of credit cards. Six multinational Continental Hotel groups setup an online reservation centres in Guangzhou. "The room-booking business has grown from practically zero to an estimated 4 billion yuan in 2002 (qtd by Zhang Ligang, CEO of eLong.com, Beijing)." The market leaders in this business are Beijing-based eLong.com, Shanghai-based CTrip.com and Shenzhen-based Cnbooking.com.
Online hotel bookings are also still very low and while new travel agencies backed with good technology and serious funding have emerged their main challenges come from conventional tour operators. Some of the reason behind this slow adoption of EC lies in the mindset of a people who are accustomed to dealing in cash and are finding the change to plastic as a mode of payment and that too through the net a bit hard to digest. This is hardly surprising considering first the certain lack of regulatory practices which still exist and secondly the fact that the chance of leakage of credit card details is still thought of with apprehension in the UK and the US.
According to Lo and Everett (2001), it is further not possible to buy tickets for local trains or excursions on the net, something very common in the UK. Only 2 % of the total e-tickets issued by the Civil Aviation Authority were booked on line.
Zi Lu and Jie Lu (2002) stated that there may be three main barriers to online tourism services in China such as
Technical: One of the main technical barriers in China being low internet access speed since about 50% of the Chinese use dial up access with 33.6 k modems and the second technical barrier could be lack of usage of e-commerce application development technology and lack of software professionals in this area. Security of transactions could also be one of the technical barriers.
Financial: Financial barriers include financial investment for web development costs, staff training costs and web maintenance costs.
Organisational: The staff needs to be trained in an organisation and the customers would also like to have a reliable and trustworthy service from an organisation.
It is thus a bit unfair to compare E Commerce in tourism in China with what has been achieved in the UK and West Europe. E Commerce is still in a state of practical infancy in China and it is still premature to think of tourism as a business to be fuelled by the internet. The possibility of accessing a website to get complete directions on how to reach a city destination, making bookings and payments for intra country travel by train, arrange for bookings at discounted prices at hotels in different cities on a tour and other such facilities available at a mouse click and taken for granted is still some time away.
The fact however remains that China as a country has achieved the impossible for many years running in a number of areas. The explosive burst of tourism is just one of these. It is not inconceivable that the state which is primarily responsible for these many initiatives and is targeting to be the leading tourist destination country by 2020 will take it upon itself to push E Commerce in tourism and leapfrog the industry into E Commerce environment which exists today in the developed and internet savvy countries.
Chapter Five:  Research Methodology
Population and Sampling
Research from primary sources, attempted before, had very unsatisfactory results, possibly because of the choice of wrong respondents. The research from primary sources was done with much more rigour on the second occasion and it is hoped that responses received are more representative for purposes of analysis.
The research methodology focuses on an investigative study of the data sources made available for this study as well as the texts reviewed in Sections 2 and 3. The literature has been chosen with care and studied extensively. In addition to all the secondary sources listed in the references, a detailed survey of 50 people, out of whom 38 responded, was carried out.
The respondents were chosen from people accessible by the researcher personally or through acquaintances based in different cities in the US, i.e., Boston, Massachusetts, San Francisco, California, Phoenix, Arizona, and England. In England the respondents live in London and in the South West of England. The sample was restricted to people known to the researcher. However, providentially, as the people chosen live and work in geographically distant locations in two tourism friendly countries, a healthy geographic dispersion was achieved.
Care was taken to ensure that the chosen people were in Generation X (ages 28 to 39), 30 numbers and Generation Y (ages 18 to 27), 20 numbers. An equal mix of male and female people was chosen for the research.
Questionnaires were sent through e mail and two different sets of questionnaires were designed for the US/UK respondents and the Chinese population
The respondents were informed that total confidentiality would be maintained and questionnaires would be marked by number and not name.
Data Collection Methods
Data has been collected from secondary and primary sources. Data for the primary sources was collected from a sample of 50, equally distributed between men and women, i.e., 25 men and 25 women.
Questionnaires were sent to 50 people, out of whom 42 replied and 4 questionnaires were invalidated because of incorrect completion. The questionnaire had 10 questions with alternative answers. Respondents were allowed to choose only one option thus ensuring the strongest response would be recorded for analysis. Answers were tabulated using Microsoft Excel for analysis.
The survey took place from August 12 to August 21, 2006
Variables and Measures
The characteristics of the respondents were measured by age, which ranged from 20 to 40, (including both Generation X and Y) and sex, both males and females being chosen in equal proportions. 10 out the 40 respondents were college students, the balance respondents being employed graduates. All of the chosen people travel for leisure. Some of them travel abroad regularly but most of them travel inside the United States, England and Europe. The people surveyed live in Boston, Massachusetts, San Francisco, California, Phoenix, Arizona, London, UK and in South England.
The respondents were allowed to choose only one answer, thus ensuring that the response was limited to the one with most conviction.
Research Statements
The Research Statements are now defined in detail.
China is the fourth most popular tourist destination of the world. China is increasingly attracting visitors from the west, though the bulk of overseas visitors come from nearby countries.
Tourists from the West, particularly the US, UK and West Europe are increasingly using E Commerce to plan their tourism holidays.
China has been continuously encouraging tourism by way of investing in infrastructure needed for development of tourism and by publicising the tourism wealth of the country.
Framing of Questionnaire
The purpose of research and material available from secondary sources was used as the base for developing the questionnaire. The questions were all prepared on the multiple choice format asking the respondent to choose the most suitable answer from a set of responses. This enabled the researcher to obtain the categorical response of a "closed end" question yet allowed the respondent a choice.
The questions are as follows.
How many times do you travel every year for pleasure, once, twice, more than twice?
What is the average length of your holiday, less than one week, between one and two weeks, more than two weeks?
How many times have you gone abroad in the last five years, once, twice, more than twice?
What is your favourite holiday activity, beach, mountains, history, outdoors, adventure, others?
What do you pay most attention to when planning a holiday, cost, comfort, convenience or safety?
Have you ever been to China? Yes or No
Are you planning to visit China in the coming year? Yes, No, Can't Say
Do you use the internet when planning your holidays? Yes, No, Sometimes
How will you like to plan your holidays to China, using a Travel Agent or using the internet and E Commerce?
For what purposes do you use the internet, booking airline tickets, booking hotels, obtaining information, some of the three, all of the three?
The Research Methodology adopted for this assignment comprises of targeted and predefined study areas, detailed internet search in specific areas and analysis of responses to structured questionnaires with chosen people.
Data Collection
Out of the 50 questionnaires sent out only 42 replied. Furthermore, 4 questionnaires were improperly filled and had to be rejected. Respondents were not allowed to choose more than one answer.
The results of the 38 questionnaires are tabulated as below ( See next page)
The answers to the questionnaires were checked more than once before tabulation and cross checked again by an independent person.
The results of the 38 questionnaires are tabulated as below.
Sl.

No.

Details
Total
Once
Twice
> Twice
1.
Times of Travel

per Year

22
10
6
38
< 1 Wk
1-2 Wks
>2 Wks
2.
Average Length

of Holiday

12
18
8
38
Never
Once
Twice
>Twice
3.
Travelled abroad

in last 5 years

14
10
9
5
38
Beach
Mountains
History
Outdoors
Adventure
Others
4.
Favourite Holiday

Activity

12
5
3
8
6
4
38
Cost
Comfort
Convenience
Safety
5
Most important

Factor for

Deciding destination

5
3
3
30
38
Yes
No
6
Ever been to China
7
31
38
Yes
No
Can't Say
7
Planning to visit China in the coming year
6
18
14
38
Yes
No
Sometime
8
Use of Internet when planning holidays
20
18
38
Internet
Travel Agent
Both
9
Mode of Planning to plan visit to China
5
22
11
38
Airline Bookings
Hotel Bookings
Some of the above
All of the above
None of the above
10
Purposes for using Internet to plan holidays
14
13
11
38
Chapter Six: Findings and Analysis
Analysis of Secondary Data
The investigation has relied extensively on secondary sources from texts, journals, magazines and the internet. These sources have proven to be sources of great knowledge, especially relating to events that happened in China after Deng Xiao Ping assumed power and adopted the policy of free markets and opening up of China's economy.
The texts chosen for detailed and in-depth study pertained to a few specifically identified areas. Information was sought first on tourism, specifically as an industry its current state in China as well as in the UK, the US and the Western Europe.
It is pertinent to point out that while Deng Xiao Ping assumed power in 1978 and started his policy of reforms, nothing of much importance happened in the first 10 years and the massacre of Tiananmen Square, which happened in 1989 alienated the whole world and put a huge damper on tourism. Tourism has started in China only from the mid nineties and the build up has happened in just ten years.
It was most surprising to find that in this period the number of tourist arrivals in China had crossed those of UK and even that of Italy, considering the nascent state of its industry, its distance from Europe and its perception as a poor nation, moving rapidly towards economic improvement and in a state of enormous construction. It would have been entirely credible for the country to be a very important business destination but its phenomenal growth as a tourist destination dwarfing the attractions of the London Eye and the Globe Theatre as well as the creations of Michelangelo and Botticelli was another thing altogether. The history of post war China, the difficult years of the Cultural Revolution and the phenomenal growth years, which began in 1978 and are continuing even to this day require a detailed study.
Apart from literature on tourism and the growth of China during the last 25 years, specific information was needed on E Commerce and its specific application to tourism. A number of texts are available on the use of E Commerce, most of them being in the form of journal articles and research studies. Very little information is available on E Commerce in China. The industry is in a stage of infancy in the country and there are too few big players to warrant detailed research and journal articles. The lack of information on tourism in China also made the use of the internet essential and finally a combination of books from online libraries and googlebooks.com, some journal articles and information accessed through internet search made up the information and database for China.
A number of websites dealing with Chinese tourism, sites dealing with local tour operators and hotels were studied to get more background on the subject. The website of the Chinese National Tourist Association (CNTA) is the most extensive tourism site. The Chinese version of the site is far better than the one in English and it would possibly be more advisable to change the language and approach of the English site to make it more comfortable for western viewers.
Internet usage in China is mainly restricted to the affluent regions of Beijing, the Yangtze River Peninsula and the Pearl River Peninsula. In actual terms 110 million users lead to a penetration of less than 10% of the population, much lesser than the adjoining countries of South East Asia, as well as Europe and North America.
Internet usage is restricted mainly to students who use the net for communication and information on science, engineering and medicine. The growing number of internet users has also led to some buying activity, which however is restricted mainly to books, computer devices and items not readily available in China.
Marketers of products and services do not thus think overly much of the strength of the internet as a marketing tool and prefer to concentrate on conventional marketing methods to reach their target audience. Booking of air tickets and hotel accommodation through the internet is very low, less than 5 % of total.
Many companies operating in the tourism space, hotels and tour operators have nice informative websites. These websites act as well-made and informative brochures, providing attractive, colourful and well laid out information on their service offerings. Commercial information including rates in foreign currencies is also made available. However, very few of these web sites have E Commerce capability. It is not possible to make any bookings directly and the rest of the transaction has to be done off line, i.e., the tourist has to go physically to the given address and make the payment for the desired service. The number of websites is increasing greatly. Commercial exploitation of the internet, apart from the giving of information remains low.
Analysis of Primary Data
The results of the survey of primary data were analyzed both from the quantitative and qualitative angles. While the most frequent response, the statistical mode was taken up for interpretation against each question in the questionnaire, other non-modal responses were also considered for interpretation of the broader picture. The results of the analysis are as follows.
Most people in the sample group travel once a year. While a few do travel twice and some even more than twice, the fact that pleasure travel is not a regular everyday occurrence makes it that much more important subjectively and experientially for tourists.
Practically 80% of the respondents holiday for less than two weeks, and while they marginally favour longer holidays, prefer to keep their annual vacations at two weeks or less. This just further amplifies the immediately preceding point that, apart from weekend getaways, holidays are not very common and neither very long. It is thus obvious that the respondents will do their best to plan the holidays and try to make them memorable.
 While more than 60 % of the respondents have travelled abroad and around 10 % quite regularly, most holiday destinations are inside the country. This could be as much an indication of the finances required for making regular foreign trips as also the fact that generally people prefer the comfort, safety and security of known environs for their holidays.
The favourite holiday spots are the beaches and the sea, the respondents are split up between the various options available. This indicates that while significant portions of the respondents opt to go to the sea, largely the choice of holidays is eclectic.
The most important factor in choosing a tourism destination is safety. This is particularly understandable in light of the recent blasts in London as well as the recent plot for attacking UK flights and incidences 9/11 in the US. As such, safety far outweighs convenience, which E Commerce strives to provide in the choice of a tourism destination.
China ranks quite high in the choice of a tourism destination. Practically 20% of the sample group have already visited China and nearly 15% are making plans to visit China this year.
Practically all the respondents use the internet and take advantage of E Commerce for planning their leisure trips. E Commerce is used both for airlines and hotel bookings and all respondents seem to be very familiar with it.
Surprisingly, only 20% of the respondents intend to use E Commerce to plan their China trip and a majority of them, more than 50% plan to use travel agents for the same. The reasons for this could possibly be the distance and unfamiliarity with the country, resulting in a decision to let the trip be planned and executed by experts.
Chapter Seven:  Summary and Way Forward.
The tourism industry in China has grown phenomenally in the last ten to fifteen years. Tourist arrivals have grown from a paltry practically non existent figure of around 200,000 in 1989, the year of the Tiananmen Square massacre to more than 41 million arrivals in 2005 taking them to 4th place in the world. This boom in tourism has led to foreign exchange earnings, employment for many and improvement in infrastructure. In addition to inward traffic there has also been a boom in domestic tourism and the joint effect of domestic movement and foreign arrivals has obviously been good for the trade.
E Commerce, which has become an integral part of tourism in the west has also started in China, and obviously so, considering the rapid growth in internet penetration and proliferation. E Commerce is however still very much in a stage of development and is restricted to information communication and to a certain extent, for on line bookings of hotels. E Commerce, which has made deep inroads into the business of travel agents in the UK and the US, has not really been able to dent the activity of travel agents who are thriving, considering the sharp increase in the overall tourism business.
If however China is to maintain its growth rate in tourism arrivals it needs to continuously attract significant more number of tourists from the western countries, whose residents are now accustomed to the many conveniences of E Commerce. A survey of primary sources indicates, inter alia, that China remains a popular destination and also that while most respondents used E Commerce for making their travel plans for their holidays, the foremost apprehension in people's minds today is concern for safety and security, the benefits of E Commerce being comparatively less important. However, the fact remains that safety and security are now global phenomena and the threat to security during travel is similar everywhere; except in particularly dangerous places where there is a greater incidence of crime, at one or other locations.
It is thus imperative that all the components of the Chinese tourism industry, tour operators, travel agents, hotels and the nodal bodies work at full stream to ensure a rapid and broad based increase in the use of E Commerce. Chinese tour operators and travel agents should all come online and be accessible to transcontinental customers. The same holds true of hotels.
The Chinese government has in the last fifteen years shown an extraordinary capacity for collective effort aimed at changing the course of events. The country's success in sports, business, production and of course tourism are all proof of this. The government is also pushing ahead in other areas of infrastructure and tourist services, like airport availability and transportation, where there are perceptible gaps.
While E Commerce will of course grow organically in China the benefits of E Commerce would be increased if the country's tourism authorities studied the experiments carried out in this area by other countries, known for their E Commerce and business skills. The case of the London Eye is one such example. The Chinese tourism industry could learn much from a detailed study of the way it has used E Commerce for marketing, sales and alliances with other tourism facilities as a veritable force multiplier.
References
Anongnart Srivihok and Pisit Sukonmanee (2005). Intelligent Agent for e-Tourism: Personalization Travel Support Agent using Reinforcement Learning. Page retrieved on August 1, 2006 from: http://www.l3s.de/~olmedilla/events/interopPapers/paper12.pdf
Asia Lags in E-Commerce. (2001, March). Business Asia, 9, 6.
Beckman, T. N., & Davidson, W. R. (1967). Marketing. New York: Ronald Press Co.
Bristor, T and Martin, L (2002), The Behaviour of Midwestern Pleasure Travellers Before and After September 11, 2001, Natural Extension Tourism Conference, Retrieved August 7, 2006 from www.ncrcrd.iastate.edu/net2002/sessions/4e1-bristor.htm
China (2006) The World Fact Book, Retrieved Aug 20 2006 from https://www.cia.gov/cia/publications/factbook/geos/ch.html
China Tourism Industry: New Opportunities for Growth (2007). Research and Markets (2006). Page retrieved on August 10, 2006 from: http://www.researchandmarkets.com/reportinfo.asp?report_id=350528
Chulwon Kim (2004). E-TOURISM: An Innovative Approach for The Small and Medium-Sized Tourism Enterprises (SMTES) In Korea (pp. 1-11). Page retrieved on August 01, 2006 from: http://www.oecd.org/dataoecd/56/13/34268048.pdf
Digital Media Seeks Financing to Go into E-Commerce Business. (2006, March 31). Manila Bulletin, p. NA.
Drucker, P. (1999, October). Beyond the Information Revolution. The Atlantic Monthly, 284.
E-Commerce: Economics and Regulation. (1999). SAM Advanced Management Journal, 64(4), 39.
Epstein, M. J. (2004). Implementing E-Commerce Strategies:  A Guide to Corporate Success after the Dot.Com Bust. Westport, CT: Praeger.
Haas, R, (2002, Aug), The Austrian Country Market: a European case study on marketing regional products and services in a cybermall, Journal of business research, Vol.55, No.6, Pgs 637-646
International Labour Organization. Facts on The Hotel, Catering and Tourism Industry. Retrieved on August 10, 2006 from: http://www.ilo.org/public/english/bureau/inf/download/wssd/pdf/tourism.pdf
Jackson, J, (2005, Feb) developing regional tourism in China: The potential for activating business clusters in a socialist economy, Tourism Management, Vol. 27 (2006) Pgs 695-706
John, J. (2003). Fundamentals of Customer-Focused Management:  Competing through Service. Westport, CT: Praeger.
Kermally, S. (2003). Gurus on Marketing. London: Thorogood.
Klenosky, D and Gitelson, R (1998) Travel agents destination recommendations, Annals of tourism research, Vol. 25, No. 3, Pgs 661-674
Lai, K, Li, Y and Feng, X, (2005, Nov), gap between tourism, planning and implementation: a case of China tourist management, Tourism management.
Li, L and Buhalis,D (2005) E- Commerce in China: the case of travel, International journal of information management, vol. 27(2006), Pgs 153-166
Lim, C and Pan, G.W., (2005, Mar), Inbound tourism developments and patterns in China, Mathematics and computers in simulation, Vol. 68 (2005), Pgs 499-507
Marketing, (2006), Wikipedia, Retrieved August 6, 2006 from www.en.wikipedia.org/wiki/Marketing
McClenahen, J, (2006), China's Big Build Out, Industry Week, Retrieved August 20, 2006 from www.industryweek.com/ReadArticle.aspx?ArticleID=11800
Munson, T (1999) Selling China, The Journal for MultiMedia History, Retrieved August 20, 2006 from www.albany.edu/jmmh/vol2no1/chinaweb.html
Online Reservations (2006) ChinaWN.com, Retrieved August 18, 2006 from http://www.websitesaboutchina.com/tour/tourism_1.htm
Ramball Management, (2004, Mar), Electronic business in tourism, e business watch, vol. 07-11, Pgs 1-74
Rayman-Bacchus, L., & Molina, A. (2001). Internet-Based Tourism Services: Business Issues and Trends. Futures, 33(7), 589.
Richard, M. A. (2000). A Discrepancy Model for Measuring Consumer Satisfaction with Rehabilitation Services. The Journal of Rehabilitation, 66(4), 37.
Scrolling E Tourism, (2006), Business Today, Retrieved August 18, 2006 from http://www.india-today.com/btoday/netexcl/net20051103/13.html
Otto, J.E. and Ritchie, J.R.D., (1996), the service experience in tourism, Tourism management, Vol. 17, No.3, Pgs 165-174
TNT Bets on E-Commerce. (2000, March 3). Business Asia, 8, 15.
Lo, W. C., & Everett, A. M. (2001) Thriving in the Regulatory Environment of E-Commerce in China: A Guanxi Strategy. SAM Advanced Management Journal, 66(3), 17.
United Nations Conference on Trade And Development (UNCTAD). From Selling Sheep to Transcribing Tapes (2001). Page retrieved on August 10, 2006 from: http://r0.unctad.org/ecommerce/docs/edr01_en/edr_press2.pdf
Wahab, S. & Cooper, C. (Eds.). (2001). Tourism in the Age of Globalisation. London: Routledge.
Wu, A, Costa, J and Teare, R, (1998, Aug), Using environmental scanning for business expansion into China and Eastern Europe: the case of transnational hotel companies, International Journal of contemporary hospitality management, Pgs 257-263
Xiao Honggenn, (2005), The discourse of power: Deng Xiao Ping and business development in China, Tourism Management, 2006, Vol.27, Pgs 803-814
Xiujian Wei and Fang Xie (2005). Analysis of China's Tourist E-commerce Development (pp 19-22). Page retrieved on August 10, 2006 from: http://delivery.acm.org/10.1145/1090000/1089556/p19-wei.pdf