The Development of Hospice Essay Sample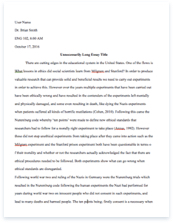 The whole doc is available only for registered users
OPEN DOC
Download Essay
Get Full Essay
Get access to this section to get all the help you need with your essay and educational goals.
Get Access
The Development of Hospice Essay Sample
Hospice is a 'concept of caring' borrowed from medieval times, where travelers, pilgrims and the sick, wounded or dying could find rest and comfort. The contemporary hospice offers a program of care to patients and families facing a life threatening illness encompassing medical, nursing, spiritual, and psychological care. It is more than a medical alternative – it is an attitude towards death and the process of dying. In this process, a terminal disease is managed with special and personal care so that, the patients can live comfortably till death.
                                                           Background
The hospice program in the United States has evolved in part as an attempt to compensate for the inadequacies of the present medical system; particularly in caring for patients with a terminal illness. Hospice care has grown from an alternative health care movement to an established component of the American health care system. The modern hospice movement began in 1967 when Cicely Saunders opened St. Christopher's Hospice in London England. In the late 1960's, several Yale University students invited Dr. Saunders to come speak at Yale. These students were inspired to create a similar service in the United States. They opened the Connecticut Hospice in Branford, Connecticut and pioneered the hospice movement in the United States. This became the nation's first specially designed hospice care center.
                                       The System and Its Requirements
In better terms, hospice concept is a bio-psychosocial approach to the dying process, concerned with biological, psychological, and social health. Because of its proponents, Hospice is considered a more humane and sensible approach to terminal illness, combining care, comfort, and support of family and friends as the individual faces death. Their concern for dignity and for maintaining quality of life rather than mere quantity lead to the following practical principles as an appropriate approach to care for the dying and their families.
The patient must be as symptom-free as possible in order to enjoy the remaining portion of their life as fully and comfortably as is possible. Physicians, nurses and other health care employees must be easily accessible to the patient and family. They should provide care for the patient, either at home or in the hospital. The patient's and family's life style must be preserved, and their life philosophies should be respected by the health care practitioners. A multidisciplinary team must be available to deal with any needs the patient or family may have. The patient should be treated as a person, not a disease. The family must receive adequate support to help in coping with the impending loss of a loved one. The self-respect, identity and freedom of the dying patient should be built up.
Some of the issues pertaining to hospice care that are worthy of discussion are individuality, quality of life, palliative care, assisted suicide,  benefits of hospice care over traditional care, hospice development,  attitudes toward death, chronic pain and so on.
            The first issue is the importance of individuality. Belief in the uniqueness of the individual is an essential part of the hospice philosophy. A major component of the hospice concept is respect for the individual. A common perspective of Hospice is that it is concerned with the needs of the person, not with the treatment of a disease. Hospice care strives to treat patients as living human beings and not as people who are about to die.
            A second issue is quality of life of the patient which is an essential part of the hospice. Hospice care-givers believe strongly in the family's right to determine how they will handle their problems and live out their lives. The families must decide the type, amount, and quality of care they will seek for their loved ones and for themselves.
Thirdly, another aspect of the hospice philosophy is the belief that a good life deserves a good death. When no further treatment of the illness is given, hospice does everything possible to keep the patient comfortable and to let the patient die peacefully.
A fourth issue deals with palliative care. The concept of palliative care is more widely accepted in the health care field than that of hospice. Some of the reasons for this preference include the restrictions of hospice regulations and the perceived death sentence of the word hospice. In comparing palliative care and hospice programs, there are several differences. Palliative care aims to alleviate symptoms, control pain and provide support to terminally ill patients and their families. By easing death, rather than prolonging life, palliative care avoids interventions that are excessive, non-beneficial, and costly. Favorable attitudes toward palliative care have been followed by the increasing use of hospice. However, palliative care programs are lacking in spiritual care, social work, volunteers, home care visits, and bereavement services. Hospice includes elements of palliative care; however palliative care does not include all the elements of hospice care.
In an article by O'Connor (1999), two hospital surveys were conducted on health care professionals who had dealt with death and dying. The results of both studies showed that the participants were not educationally prepared or emotionally supported concerning the issues involved in care for the dying. "There are 103 medical schools and only one has a required course with a curriculum in the care of the dying." (O'Connor). Some medical schools have electives in end-of-life care. Most nursing schools have a curriculum course on death and dying. But since 80% of deaths occur in a health-related institution, it is important for health care workers to be prepared for deaths to occur. The development of principles of care for the dying should result in the promotion of palliative care. However, if palliative care does not contain all the basic elements of hospice care, then it will be limited in its contribution to dying patients and their families.
            A fifth issue that has implications for hospice care is assisted suicide. Assisted suicide is a major question for those in health care who are involved in end-of-life care. As stated in an article by Zehnder and Royse (1999), "The National Hospice Organization does not support the legalization of voluntary euthanasia or assisted suicide in the care of the terminally ill." Their study examined the attitudes of hospice volunteers toward assisted suicide and compared them to a sample of adults. The two groups had very similar favorable attitudes on three of the seven items. Zehnder and Royse found that 50% of volunteers and 47% of adults answered strongly agree or agree to the statement "Assisted suicide should be legally permitted in certain cases."
The two groups responded equally to the statement "Society should put limits on how much it will pay for life-prolonging treatment" (30%), and the statement "If assisted suicide was legal and a family member or friend wanted assistance in dying, I would be willing to help" (27%). A close connection was also found in response to the statement "If I were terminally ill, I would prefer treatment to make me comfortable rather than having someone assist me in committing suicide." 70% of volunteers and 79% of adults answered strongly agree or agree. Differences between the two groups were noted on the remaining three items. 21% of volunteers and 34% of adults responded favorably to the statement, "Life should be maintained regardless of the financial cost to the person or society", 35% of volunteers and 48% of adults answered affirmatively to the statement "Legalizing assisted suicide will lead to a perceived 'duty to die'," and 48% of volunteers but only 35% of adults replied positively to the statement "If I were terminally ill and experiencing uncontrollable pain, I would consider assisted suicide as an option."
            Access to hospice care is a sixth issue that requires discussion. Hanrahan and Luchins (1995) reported that hospice care has been found to have better control of pain symptoms, greater satisfaction with care, less anxiety among family caregivers and less cost compared with conventional care
A seventh issue concerns the benefits of hospice care over traditional care. An article by Dawson (1989) compared the needs satisfaction of hospice and traditional programs of care. Dawson noted that hospice recipients frequently express a greater level of satisfaction with their program of care. Results showed that home care provided by a Medicare certified, community-based hospice program had "the highest levels of needs satisfaction, satisfaction with the psychosocial support of the nurse and overall program satisfaction" (Dawson). He also observed that the traditional hospital care had "the lowest levels on each of these dimensions". The results of this study show that families experiencing the death of a loved one are most likely to have their needs met in a hospice situation rather than a traditional hospital.
            An eighth issue regarding the hospice concept is the different types of hospice care. Although individual programs may vary, there are at least five distinguishable types of hospice programs in the United States. Russell (1985) found that there are two broad types of hospice programs. One type, the independent hospice, is associated with longer planning periods, a greater amount of home deaths, organizational qualities that stress the need for alternative care of the dying. The second type has a tendency to be older, to have ideas emphasizing the cooperation of hospice with pre-existing institutions and cost effectiveness, and to have a larger direct care staff along with more financial deficits.
            A ninth issue involves people's attitudes about death. One problem in our society is the general denial of death in our. A study by Newsome and Dickinson (2000) on college undergraduates' perceptions of death and dying found that most participants had some experience with death. "91% of the respondents reported that they had seen a dead body", and "33% had witnessed a death". It was observed that, "77% had heard of a hospice," but "only 2 of the 122 students had volunteer experience with hospice" (Newsome & Dickinson).
A final issue is chronic pain. The hospice concept focuses on dealing with a patient's chronic pain. Chronic pain is immensely different from acute pain. Experience with acute pain cannot be used to understand chronic pain, which is perpetual and progressive rather than transient and reversible.
Importance
In an attempt to answer the importance and meaning of Hospice, the World Health Organization (WHO) issued a statement in 1990 about the philosophy and techniques of hospice care. According to the statement, certain ideas can be drawn forward:
Hospice affirms life and regards dying as a normal process.
Hospice neither hastens nor postpones death.
Hospice provides relief from pain and other distressing symptoms associated with dying.
Hospice combines aspects of psychosocial and spiritual care.
Hospice offers a support system to help patients live as actively as possible until death.
Hospice offers a support system to help the family cope during the patient's illness and during the bereavement process.
Hospice is of immense importance to the modern society. It seems that the modern era is only determined to the achievement of plenty and prosperity. But, life has its other end too – we must support the research, education, development and implementation of this theory to assist those who are fighting their final battle with life-limiting illness, death, and the process of grief and bereavement. The principal aim of hospice care is to improve the quality of life of a patient's last days in the world. This theory treats persons instead of the disease – focuses on their respective family instead of just the individual.
Hospice concentrates on the quality of life rather than its duration. In our society, there are many people who do not have enough financial backup to get proper treatment in the luxurious health centers; for all of them, hospice care might be a cost-effective alternative. More research is required to determine the benefits of hospice care over traditional methods of care. As more people become aware of this alternative approach to care for the dying, more potential participants will be available in this field. This would provide hospice programs suggestions for how to reach a broader spectrum of society. While hospice care can be seen as ignoring physical health, it instead chooses to put more emphasis on the emotional, psychological and spiritual health of the patient and family. More research on successful copping styles would give hospice programs ideas for how to provide for the needs of the caregivers. It is beyond any iota of doubt that with the development of these ideas, the hospice-care will strike its root deep into the soil of modern-treatment to our society.
Conclusion
Hospice care has grown immensely in the last 35 years. One element that is critical to the success of hospice care is that society must see that the hospice philosophy offers the best strategy of care during the dying process. Despite the image portrayed on the evening news that death is always a tragic event, death is in fact a natural part of life. Once more people in society recognize that death is a natural and inevitable phenomenon – they will better understand and respect the hospice concept.
References
The Billings Gazette January 9, 2002
Dawson, N. J. (1989). Needs satisfaction of primary care providers, A Comparison of
Hospice and Non-Hospice Programs of Care, p. 49(12)
Hanrahan, P., & Luchins, D. J. (1995) Access to Hospice Programs in End-Stage Dementia:
A National Survey of Hospice Programs, Journal of the American Geriatrics Society,
43(1), p. 56-59.
Mesler, M. A., & Miller, P. J. (2000), Hospice and Assisted Suicide: The Structure and
Process of an Inherent Dilemma
Newsome, B. R., & Dickinson, G. E. (2000), Death experiences and hospice, Perceptions of
College Students, Death Studies, 24(4), 335-341
O'Connor, P. (1999), Hospice vs. Palliative Care, Hospice Journal, 14(3/4), 123-137.
Paradis, L. F. (1984). Hospice program integration: An issue for policymakers. Death
Education, 8(5-6), 383-398
Russell, G. M. (1985) Hospice programs and the hospice movement: An Investigation Based
on General Systems Theory Dissertation Abstracts International, 45(9), 3082
Zehnder, P. W., & Royse, D. (1999) Attitudes toward assisted suicide: A survey of hospice volunteers.