The "Disgrace" by J.M. Coetzee Essay Sample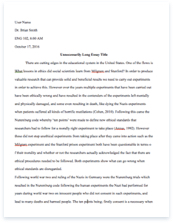 The whole doc is available only for registered users
OPEN DOC
Pages:
Word count: 946
Category: book
Download Essay
A limited time offer!
Get a custom sample essay written according to your requirements urgent 3h delivery guaranteed
Order Now
The "Disgrace" by J.M. Coetzee Essay Sample
The "Disgrace" written by J.M. Coetzee in 1999 won him a Booker prize; this was his second Booker prize. This book is one among the series of books written in post-apartheid South Africa.
David Lurie is a 52 yr old white professor, who has been divorced two times, he teaches romantic poetry at the Cape Technical University, the professor has an affair with one of his students Melanie. Everyone comes to know of this affair and he is accused and called to face an inquiry into this affair. The professor admits his mistake but refuses to apologize for his actions, as he feels he has been disgraced. The professor resigns from his job and goes to live in a small land with his daughter Lucy.
Lucy and her father help her friend Bev at the animal clinic, where unwanted pets are incinerated. Petrus is Lucy's black friend, who helps Lucy in her farm, he shares some land with Lucy, and dreams of occupying the whole land for himself. Petrus would help Lucy in carrying water, digging and other odd jobs, but now Petrus seemed very busy to do these jobs.  Lucy had to do her own jobs without any help. The whites had to carry their own water, and do their own digging. Later three black men attack Lucy and her father; they beat up David and took turns to rape Lucy. David felt even more disgraced after this incident, as he couldn't stop it, and was helpless.
Post the apartheid in South Africa, the blacks who were using the economic freedom to do anything, assaulted the whites and felt it was their right to do so. This part of the novel gives an example of the racism, which was so strong in South Africa at that time. David is such a person who sneers down at others, and who takes his position to advantage to do what he likes justifying that he is right. He is a person in South Africa where the whites no longer have the power they used to possess.
The novel also shows why people like Petrus and the three black Africans who raped Lucy, did what they did.  But Lucy regards the rape as a payback for the racial discrimination the blacks underwent. It was a newfound freedom for them, full of violence and confusion, as if the blacks were taking revenge for what they underwent. The new South Africa post the apartheid is were white women were assaulted and the men were supposed to leave the past behind and lead a new life.
The character of Lucy is very intriguing; she even wants to keep the baby, who is a result of the rape, she agrees to become Petrus's third wife, even after knowing that he must have prearranged the rape attack on her, to acquire her property. . "They see me as owing something," she states about her attackers. "They see themselves as debt collectors, tax collectors." In the beginning David refuses to accept these situations, but later comes to terms with them. In the ending both father and daughter are submissive to their fate, without any control over their life, depending on the new power found by the blacks. Even though the blacks ruled the lives of Lucy and David, both of them are oddly peaceful and satisfied with their lives. They accept the situation and try to satisfy themselves.
"The Disgrace" is an answer to the question; "Is it possible to evade history?" South Africa was a country, which was facing sever racial oppression at that time. The whites and blacks, who were not in favor of taking revenge were very happy when Mandela was released from prison in 1990. It was understood that the white and blacks should work together to erase the system of racial discrimination, and to work hard to create a new South Africa, which was non-racial and where all the citizens had equal rights.
The novel shows that history cannot be evaded, in a twinge of imposing shame; David speaks about the strangers who attacked his daughter "It was history speaking through them. A history  of wrong".  David Lurie could not attain vision and liberty until, he was stripped of all self-respect, and distressed by the humiliation he felt and history's disgrace. The characters of Lucy and David lose everything, including their identity below the ruling of the blacks in the novel, there seems to be so much strength in this loss, even though they lost their personal self-esteem. David and Lucy agree to start their life again afresh at the bottom level with nothing, no arms, no land, no rights, and no pride like a dog.
This novel is a perfect example of the racial discrimination between the blacks and the whites in the 1990's in South Africa after the apartheid. What every person white or black should remember is that a person's dignity increases only when he sees the other person also as a similar human being like him, who also has feelings and needs. The skin color is not necessary to show humanity, kindness and charity towards the poor. With whatever intention the author has written this book, but it has certainly succeeded in arousing the feelings of people who have read this book.
Works Cited
Carol Iannone, Post-Apartheid In Black And White, The American Conservative,  1 June 2007,  <http://www.amconmag.com/2005_02_14/article2.html >.
Disgrace (1999) By J.M. Coetezze,  Reading Guide and Resources, 1 June 2007, <http://web.cocc.edu/cagatucci/classes/hum211/Coetzee/Disgrace.htm>.
Disgrace by J.M. Coetezze, Post-Gazette.com, 1 June 2007, <http://www.post-gazette.com/books/reviews/19991107review363.asp>.
Peggy Lindsey, Disgrace, 1 June 2007, <http://www.mostlyfiction.com/world/coetzee.htm>.