The Effect of Politics on Brazils Business Market Essay Sample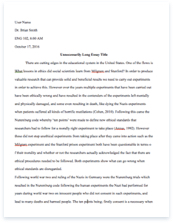 The whole doc is available only for registered users
OPEN DOC
Download Essay
Get Full Essay
Get access to this section to get all the help you need with your essay and educational goals.
Get Access
The Effect of Politics on Brazils Business Market Essay Sample
AGM The Language Web KG (Limited Partnership), the authors of this article, provide a bird's eyeview on Brazil's economy, the foreign investment in the country and the role of the government in the expansion and sustainability of progress in Latin America's biggest economy.  According to the article, bureaucracy is prevalent in the country.  Because of this, real progress is hindered because of politicians' meddling in business transactions.  The authors speak with authority on the subject considering that they hold business connections in Latin America.  From this article, the researcher will be guided on how best to circumvent politics in Brazil's business arena.  This would also tell us that you can't do business in the country without getting involved, in one form or another, in local politics.
"Brazil's economy: This time it will all be different." 17 January 2008.  The Economist Print Edition. 15 July 2008
<http://www.economist.com/world/la/displaystory.cfm?story_id=10534864>
This article from The Economist — a leading reporter of global economic and business events, relates how Brazil at present has managed to strengthen the independence of its business market to withstand and repel political interference.  This is contrary to Fitzpatrick's 2006 article that talks about the inherent politics in the country's business arena.  After two years, and with a stronger economy and a more stable growth, Brazil's businesses could finally be able to assert themselves more strongly to be truly independent of the government's machinations.
Fitzpatrick, John. "Economics and Politics in Brazil – a Tangled Web." 7 December 2006. 
Brazil Political and Business Comment . 15 July 2008
<http://www.brazilpoliticalcomment.com.br/content/view/151/0/lang,en/>
This article written by John Fitzpatrick, the owner of Sao Paulo-based Celtic Comunicações, explains that politics is one of the integral factors of the Brazilian economy.  In one section, he mentions how the political dimension has to be considered when economists and analysts would make predictions concerning the economic future of the country.  This piece from Fitzpatrick is another evidence that links politics with the economy of Brazil. 
Rumsey, John.  "Financiers tied to Brazil vote-buying arrested." 9 July 2008.  The
Financial Times. 15 July 2008 <http://www.ft.com/cms/s/0/9319384e-4d46-11dd-b527-000077b07658.html>
Like the other articles, this news report from The Financial Times — one of the leading and most respected economic and business newspapers, shows how business and politics are still entangled in Brazil despite the reforms implemented over the years.  The news article also implies that the government is seriously trying to correct the flaw in its system.  By arresting a financier who's also a mayor, it shows the world how serious in separating business from politics.
Schneider, Ben Ross. "Organized business politics in democratic Brazil."  1 January 1997. 
Journal of Interamerican Studies and World Affairs.  15 July 2008
<http://findarticles.com/p/articles/mi_qa3688/is_199701/ai_n8752558>
Ben Ross Schneider, a professor of political science from the Northwestern University, writes in this article how political figures hold the future of businesses in the Brazil.  As a researcher with expertise in Latin American politics, Schneider discusses how individuals who poured money on a politician's campaign could stand to gain favors should their candidates win.  He also delves on the weakness of the collective influence of businesses to significantly affect economic legislations in the country.  This article supports the perception that business and politics in Brazil go hand in hand.