The Effects of 9/11 on the US Economy Essay Sample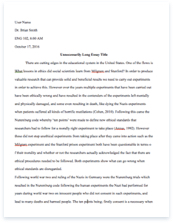 The whole doc is available only for registered users
OPEN DOC
Download Essay
Get Full Essay
Get access to this section to get all the help you need with your essay and educational goals.
Get Access
The Effects of 9/11 on the US Economy Essay Sample
The terrorist attack of September 11, 2001 on the World Trade Center, New York City resulted in huge losses of life and property and had a major impact on the economy of the United States. The total loss in the US economy due to the 9/11 terrorist attacks can be studied on the nature of costs involved (direct or indirect) and on the time period (short term, medium term and long term). As the immediate and direct costs are the most evident ones, the immediate impact of the tragic event of September 11 on the US economy is the one that can be best calculated and understood whereas longer term calculations will be based on indirect costs and hence will involve various assumptions. There were many casualties and material damages on a horrific scale and Lower Manhattan lost approximately 30 percent of its office space and a large number of businesses. Approximately 200,000 jobs were destroyed or relocated out of New York City, at least temporarily. "The destruction of physical assets was estimated in the national accounts to amount to $14 billion for private businesses, $1.5 billion for state and local government enterprises and $0.7 billion for federal enterprises. Rescue, cleanup and related costs have been estimated to amount to at least $11 billion for a total direct cost of $27.2 billion". In fact, many economists have opined that most of the effects of the 9/11 attacks were limited to the New York metropolitan area.
The estimated NYC economic loss is in two parts – a one-time wealth loss and a continuing loss in jobs and Gross City Product (GCP)[1]. For the purpose of calculating the impact on GCP, losses are calculated from September 2001 to the end of 2004.Gross City Product Impact. Real GCP losses by calendar year were $11.5 billion in 2001 (last three months in 2001) and $15.8 billion in 2002, for a total of $27.3 billion for the period from September 2001 through 2002. The range of loss over 2003-2004 is $25 billion to $37 billion. The cumulative range of GCP impact is therefore $52.3 billion to $64.3 billion.
When we consider the loss of wealth, two factors need to be considered: both fixed and human capital. According to estimates by The Comptroller the impact of the WTC attacks on the City's wealth as $30.5 billion, of which $21.8 billion is the cost (replacement value) of lost buildings, infrastructure and tenant assets and $8.7 billion is an estimate of the present value of the future earnings of those who died. The WTC Towers alone cost $6.7 billion[2]. They were built for about $1 billion in the early 1970s. But the cost to rebuild the WTC complex in 2003 would be $6.7 billion.
 The insurance industry had to shell out an estimated $40 billion for loss of life, property damage and business interruption caused by the terrorist attacks, according to the Insurance Information Institute. The terrorist attack thus had a high impact on the economy of New York City, its labor market dynamics and private concerns. The Bureau of Labor Statistics provides the following data regarding loss of jobs:
Between 2000 and 2002, the Manhattan economy lost 133,026 jobs and $11,850,297,717 in wages, with 82.7 percent of the job declines and 111.0 percent of the lost wages associated with the "export" economy[3].
Manhattan's tourist industry and employment in its critical accommodation and food services sector were severely affected by the 9/11 attack (Dolfman and Wasser, 2004).
In finance alone, total jobs declined 11.6 percent, and the average nominal wage fell 5.9 percent, to $194,563.
Four components of the information sector in Manhattan —newspaper, periodical, book, and directory publishers; motion picture and video industries; radio and television broadcasting; and wired telecommunication carriers—experienced job losses, with concomitant increases in average wages. The City's pension expenses were also affected due to the terrorist attacks. A huge number of City employees died, numerous others were injured and/or traumatized; but the real cost accrued to the City's future pension contributions will become more evident only as the days pass (Dolfman and Wasser, 2004).
From the national point of view, after 9/11, employers have announced plans to eliminate 3.1 million jobs, 62% more than the 1.9 million cuts in the two years before the tragedy. Many of the layoffs have been in the airline, hospitality and retail sectors[4].
The World Trade attacks that destroyed the headquarters of many financial firms also caused the New York Stock Exchange to shut down for a week.. In the first four days of trading after 9/11 the Dow fell 14 percent[5]. But Wall Street recovered rapidly, and the effects turned out to be temporary. Within a few weeks of trading, the markets regained all the ground they lost. The post-9/11 selling frenzy actually turned out to be a good time to buy broad indexes both for the short term and for the long term (Gross, 2003).
The data for quarterly investment as a percentage contribution to real GDP growth showed a sharp fall after 9/11, with the last quarter of 2001 representing the lowest quarterly value for investment since 1982[6]. The drop in investment cut the annual GDP growth by about 3% over the subsequent four months. But there was a rapid rise in the first quarter of 2002 and there were no apparent longer-run effects (Bloom, 2006).
Central bank statements of the time confirmed the uncertainty that the terrorist attacks created.  In fact, there are two things to look at to measure the economic impact of 9/11 – the measures of financial uncertainty from indices of implied stock market volatility and the spread of activity across firms. In both these aspects, it was seen that there was a rapid drop in economic activity that was followed by a strong rebound with limited longer-term impact.
In a surprising and strange way, one of the immediate impacts on the economy was the fall in price of oil. This was because, after the attacks, demand for oil declined especially in the United States due the dramatic decrease in all kinds of travel (Looney, 2002).
Travel and insurance stocks were hit the hardest when New York opened.  U.S. retailers also slumped initially as shopping decreased and people chose to stay back home and watch television news. After an initial spike, Wal-Mart experienced a slowdown in sales and in September 2001 retail sales fell almost 2 percent from August 2001.
Soon after the attacks, the consensus forecast for U.S. real GDP growth was instantly downgraded by 0.5 percentage points for 2001 and 1.2 percentage points for 2002. The implied projected cumulative loss in national income through the end of 2003 amounted to 5 percentage points of annual GDP, or half a trillion dollars. With production disrupted in areas such as airlines and consumers increasingly cautious, real GDP shrank in the third quarter of 2001. But in the fourth quarter, demand held up better than initially feared, and GDP increased. However, the private sector fixed investment suffered more and inventories were slashed. Consumer spending increased due to falling energy prices and government spending.  Defense spending in particular grew by about 9.25% in real terms in the fourth quarter, at a seasonally adjusted annual rate.
Some sectors or firms actually witnessed an increase in demand, notably in the area of security and information technology. One can conclude that the short-term adverse economic impact of the attacks was moderate and could be overcome due to good economic crisis management. Steps taken by the Federal Reserve, the Administration and Congress to restore confidence, inject liquidity and provide resources proved to be beneficial to the US economy. The Federal Reserve lowered the price of credit and temporarily provided huge amounts of liquidity in order to save many firms from bankruptcy and protect the integrity of the financial system.
In the period after the immediate impact, the attack had a significant impact on five main areas: insurance; airlines; tourism and other industries associated with travel; shipping; and increased defense/security expenditures. These impacts have created a ripple effect to have a broader effect on a wide range of economic activities.
Insurance: The losses from the terrorist attacks for the insurance industry (including reinsurance) are estimated at between $30 and $58 billion with the main uncertainty concerning liability insurance. Many primary insurers, after 9/11, have increased their premiums and decreased their coverage for terrorism-related risk. This has impacted the aviation industry, and other sectors such as transportation, construction, and tourism and energy generation. Overall it is estimated that commercial property and liability insurance rates have been raised by 30 percent on average.
Airlines: An already weak United States airline industry was hit hard due to the attacks[7]. Immediately after September 11, passenger traffic on the international scheduled services of IATA airlines declined by 17 percent in September, compared to September 2000, and as a result showed no growth in the first nine months of the year[8]. The passenger load factor fell from 78 percent in August to 69 percent in September. Most notably, carriers registered in North America were most seriously affected since their passenger and freight traffic fell by more than 30 percent in September. European and Far Eastern carriers experienced a 12 percent fall in passenger traffic overall, but carriers with a high US component in their services fared worse. A further seven point fall to less than 63 percent in the passenger load factor took place in October on the international scheduled services of IATA airlines (Drakos, 2002).
Tourism and Other Service Industries: Due to a widely perceived threat of terrorism, the travel industry and its associated businesses suffered a lot. These include businesses such as hotels, tourism, automobile rentals, travel agents, and civilian aircraft manufacturers. Hotels reported higher vacancy rates and employment in the sector as a whole fell by 58,000 (about 3 percent) in October and November. Relative equity values for hotels and leisure facilities are off by around 15 percent[9].
Shipping: Maritime shipping rates increased by 5 to 10 percent on average in the two weeks following the attack, but that rise was soon reversed. Airfreight rates, on the other hand were bout 10 percent higher in late 2001 than before the attacks. The relative stability of freight rates, despite lower fuel costs and under-utilized shipping capacity suggests that this might have been due to increased costs of transportation (Looney, 2002).
Increases in security and military spending: The President has increased the government spending for home security. Additional spending of $48 billion was proposed for national defense which is an increase of 14 percent from the previous year. In addition the President asked Congress for an appropriation of $38 billion for homeland security, compared to $20 billion spent in 2001. This increase is mainly to meet the expenses related to first responders such as fireman, police, and rescue workers, enhance defenses against biological attacks, secure borders and improve information sharing and includes $8 billion for domestic defense spending (Looney, 2002).
All of these impacts on individual economic activities are likely to cause side impacts to other areas. For example, the shrinkage of terrorism related insurance coverage may have a detrimental impact on investment as lenders become wary of greater potential risks. Though there is a sense of stability in the economy in the short run, the increased levels of fiscal deficits stemming from the acceleration in defense expenditures may, in the medium-to-longer term, retard growth by increasing interest rates and thus reducing private capital formation and productivity.
According to a June 2004 study by The Santangelo Group entitled "Do Visa Delays Hurt US Business?" it was found that US companies suffered $30.7 billion in financial impacts between July 2002 and March 2004 due to delays/denials in the processing of business visas[10]. This included revenue losses of $25.53 billion and indirect costs of $5.15 billion. The US trade deficit during this period totaled $798.5 billion, so the $30.7 billion loss due to visa delays equates to nearly four percent of the US trade deficit. Moreover, the single biggest reason foreign students have not come to the US is due to the restrictive visa program, according to survey last October by the Institute of International Education. The IIE says losses to the US economy due to a drop in Arab students last year amounted to at least $43,126,207. Tourism has also been hit hard. Over the past three years, the loss of international travel to the US has cost the US economy $15.3 billion, according to the Travel Industry Association of America[11].
In the longer term, it is expected that businesses may incur higher operating costs due to increased spending on security, higher insurance premiums and longer wait times for activities. Business may be required to hold larger inventories than previously, owing in part to less reliable air and rail transportation. As a result of the attack, lenders' appetite for risk may decline, leading to higher risk premiums that may be passed on to businesses in the form of higher interest rates and lower equity prices, with an adverse effect on business investment, and a smaller capital stock. There is likely to be a shift of resources away from the civilian labor force toward the military. More resources may be diverted toward the military for use in the containment of terrorism. And finally, the attack may have effects on firms' investment decisions because of potential disruption of cross-border flows of goods and assets. Costs for such transactions may rise owing to closer inspection of transactions and higher insurance premiums
While the immediate and short run impacts of the terrorist attacks on the US economy are considerable, longer term impacts are expected to be much more complicated.
Bibliography:
Comptroller (2002). One Year Later: The Fiscal Impact of 9/11 on New York City. http://www.comptroller.nyc.gov/bureaus/bud/reports/impact-9-11-year-later.pdf
Ferguson, Barbara (2004). Lingering Economic Effects from 9/11 Attacks Still Being Felt. Arab News. September 10, 2004. http://opendoors.iienetwork.org/?p=49778
Looney, Robert (2002). Strategic Insight: Economic Costs to the United States Stemming From Attacks. August 5, 2002. http://www.ccc.nps.navy.mil/rsepResources/si/aug02/homeland.asp
CTS Report (2002). Effects of 9/11. June 2002. http://www.cts.umn.edu/Publications/CTSReport/2002/06/Effects911.html
Quigley, Kelly (2003). Job market still feeling 9/11 effects. Chicago Business. September 8, 2003. http://www.chicagobusiness.com/cgi-bin/news.pl?id=10007
Bloom, Nick (2006). The economic impact of 9/11. Centerpiece Autumn 2006. http://cep.lse.ac.uk/centrepiece/v11i2/bloom.pdf
Dolfman, L. Michael and Wasser, F. Solidelle (2004). 9/11 and the New York City economy: A borough-by-borough analysis. Monthly Labor Review. June 2004.  http://www.bls.gov/opub/mlr/2004/06/art1full.pdf
Drakos, Konstantinos (2002). The Financial and Employment Impact of 9/11: The Case of the Aviation Industry. http://www.diw.de/deutsch/produkte/veranstaltungen/ws_consequences/docs/diw_ws_consequences200206_drakos.pdf
Gross, Daniel (2005). The 9/11 Effect: Why financial markets reacted as they did. Slate. July 7, 2005. http://www.slate.com/id/2122187/
[1] Comptroller (2002). One Year Later: The Fiscal Impact of 9/11 on New York City. http://www.comptroller.nyc.gov/bureaus/bud/reports/impact-9-11-year-later.pdf
[2] Comptroller (2002). One Year Later: The Fiscal Impact of 9/11 on New York City. http://www.comptroller.nyc.gov/bureaus/bud/reports/impact-9-11-year-later.pdf
[3] Dolfman, L. Michael and Wasser, F. Solidelle (2004). 9/11 and the New York City economy: A borough-by-borough analysis. Monthly Labor Review. June 2004.  http://www.bls.gov/opub/mlr/2004/06/art1full.pdf
[4] Quigley, Kelly (2003). Job market still feeling 9/11 effects. Chicago Business. September 8, 2003. http://www.chicagobusiness.com/cgi-bin/news.pl?id=10007
[5] Gross, Daniel (2005). The 9/11 Effect
Why financial markets reacted as they did. Slate. July 7, 2005. http://www.slate.com/id/2122187/
[6] Bloom, Nick (2006). The economic impact of 9/11. Centerpiece Autumn 2006. http://cep.lse.ac.uk/centrepiece/v11i2/bloom.pdf
[7] CTS Report (2002). Effects of 9/11. June 2002. http://www.cts.umn.edu/Publications/CTSReport/2002/06/Effects911.html
[8] Drakos, Konstantinos (2002). The Financial and Employment Impact of 9/11: The
Case of the Aviation Industry. http://www.diw.de/deutsch/produkte/veranstaltungen/ws_consequences/docs/diw_ws_consequences200206_drakos.pdf
[9] Looney, Robert (2002). Strategic Insight: Economic Costs to the United States Stemming From Attacks. August 5, 2002. http://www.ccc.nps.navy.mil/rsepResources/si/aug02/homeland.asp
[10] & 4Ferguson, Barbara (2004). Lingering Economic Effects From 9/11 Attacks Still Being Felt. Arab News. September 10, 2004. http://opendoors.iienetwork.org/?p=49778