The Effects of Globalization on the South Korean Environment Essay Sample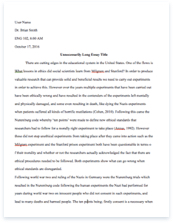 The whole doc is available only for registered users
OPEN DOC
Pages:
Word count: 611
Category: korea
Download Essay
A limited time offer!
Get a custom sample essay written according to your requirements urgent 3h delivery guaranteed
Order Now
The Effects of Globalization on the South Korean Environment Essay Sample
            Globalization has many interesting long-term and short-term effects and has remained a debatable issue over the past decades as to its positive and negative outcomes. Changing world policies has hastened economic progress and upsurged political stability among conflicting states. The impact of technological advancement has allowed South Koreans connect with the world through Internet access and state-of-the-art communication facilities such as cellular phones. As such, interaction and information dissemination are made faster and more convenient than the primitive modes.
            In the late 1980s, South Korea got its first taste of globalization (Malek, 2005). The greatest effect of globalization on South Korea is mainly on its economic environment chiefly on rice production. Opening up Korea's economy to free trade has its own share of constructive and destructive consequences. Claiming to have a culture based on rice, it has been said that its identity is parallel to rice itself. Since rice cultivation has become an inherited way of life, giving up the rice farming is not easy for the Koreans.
            With globalization, financial grants for farmers lessened causing loss of jobs to many locals. In twelve years, the number of farmers in South Korea dropped from 6.6 million to 3.6 million (Malek, 2005). Said deficiencies have been subsidized by other countries particularly the United States but unfortunately, the Koreans were not competent enough to produce the same quality of rice as that of the Americans. Life has become more difficult economically for the Koreans as a result of the new world market.
            Globalization is good for Korea in terms of elevating the standard of living among its people by introducing more economic reforms for its people but it also challenges the preservation of culture, tradition and values. The strong influence of the West has threatened Korean identity, equity and justice systems. Its culture is admirable. The question now is what should the Korean nation prioritize — economic freedom or cultural heritage?
            The continuing waves brought about by globalization in Korea remains to be seen. As of the moment, it is reliant on foreign trade for its economic survival. Its salvation rests on the status of the global economy. If it goes down, South Korea will suffer as well. History tells us that "South Korea suffered from an unprecedented financial meltdown in 1997-98 amid the contagion of the Asia-wide currency crisis" (Korean Times, 2007). It was only through the International Monetary Fund (IMF) that Korea has lifted itself from the ruins of economic mayhem for quite some time.
            Today, South Korea is one of the richest nations among patrons of globalization. This is manifested by the spread of Korean products and the visibility of Korean nationals around the world. It has no choice but to keep up with what is has started in order to become at par with other industrialized countries. It is for the Koreans to decide what path to choose. Globalization may deliver economic prosperity but its splendid culture may be sacrificed in the long run. Are the Koreans prepared for this?
References
Armenian Center for National & International Studies. (2007). World public favors globalization and trade but wants to protect environment and jobs. Retrieved November 12, 2007, from http://www.acnis.am/pr/260407/260407.htm
Hufbauer, G. & Cornejo, A. (2005). The payoff to Korea from globalization. Retrieved November 12, 2007, from http://keia.org/2-Publications/2-4-Adhoc/FTAConferenceVolume2007/HufbauerandCornejo.pdf
Malek, C. (2005). Globalization. Retrieved November 12, 2007, from http://www.beyondintractability.org/case_studies/Globalization.jsp?nid=5102
Mankiw, G. (2006). Measuring the effects of globalization. Retrieved November 12, 2007, from http://gregmankiw.blogspot.com/2006/04/measuring-effects-of-globalization.html
Korean Times. (2007). Widening inequality: IMF acknowledges downsides of globalization. Retrieved November 12, 2007, from http://www.bilaterals.org/article.php3?id_article=10033