The Eleganzia Group Strategy Paper Essay Sample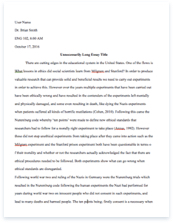 The whole doc is available only for registered users
OPEN DOC
Download Essay
A limited time offer!
Get a custom sample essay written according to your requirements urgent 3h delivery guaranteed
Order Now
The Eleganzia Group Strategy Paper Essay Sample
The Eleganzia group has two different types of luxury properties to attract their guests' choose. With the word economic downturn bringing negative impact to the hospitality industry, it also affect the Eleganzia's business and room sales revenue. The manager of the Eleganzia group – Giannuzzi faced dilemma if it was necessary to make discounts for 4-stars room of the forte village. This might help their sales not drip down too much but will affect the quality services or other aspects. Giannuzzi have to figure out a best way to set prices strategy for the best known property – Forte Village Resort. What Giannuzzi facing the problem is how should he set prices for the 2010 leisure season? Should the prices be higher, lower or the same as 2009?
Objectives: For this case we offer three objectives that the elganzia group should take into consideration.One of the obvious objective is that Eleganzia group -Increase price + package l as there are four pillars are crucial all linked to customer satisfactions when elganzia's target market is high income individuals in the luxury market. The 2nd objective is that Keep the same price as 2009+additional segmentation with several questions. This allow elganzia get feedbacks from their noble guests to know their comments and feeling on the facilities and services and identify area to improvement. This also can be a basis to launch new events or activates. Third is Increase price + Convert all 4-star rooms to five star rooms in the forte Village this will provide guest a whole new image and welcome more new or old money guest to experiences. It's not only tell client something is special about the group's product sand in order to differentiate themselves from Eleganzia's competitors. Emphasize on customer service to create positive brand image and impression
Alternatives:
-Emphasize on customer service to create positive brand image and impression – Focus on reinforcing strengths, reinventing each hotel with a unique "PanEarth" experience and ensure facilities are well-maintained. – remain similar marketing channel
that survey the current customers
upgrading all 4-star rooms in the forte village
-Increase price + package
-Keep the same price as 2009+additional segmentation
– Increase price + Convert all 4-star rooms to five star rooms in the forte Village –
Consequences
Table 1: Consequences Table
Strategy →
Goal or Objective ↓
Increase price package
Keep the same price as 2009+additional segmentation
Increase price + Convert all 4-star rooms to five star rooms in the forte Village
remain similar marketing channel
survey the current customers
upgrading all 4-star rooms in the forte village
Table 2: Weighted / Ranked Consequences Table
Strategy →
Goal or Objective ↓
Weights
(Range of 1-5)
Increase price package
Keep the same price as 2009+additional segmentation
Increase price + Convert all 4-star rooms to five star rooms in the forte Village
Ranked Total
Weighted Total
Good or Desirable Strategy to Goal Match: 1-3
Compromise or Intermediate Strategy to Goal Match: 4 – 7
Poor or Undesirable Strategy to Goal Match: 8 – 10
Lower score = better option