The European Renaissance Essay Sample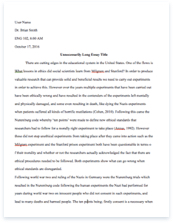 The whole doc is available only for registered users
OPEN DOC
Download Essay
A limited time offer!
Get a custom sample essay written according to your requirements urgent 3h delivery guaranteed
Order Now
The European Renaissance Essay Sample
            The European Renaissance is known as the "Age of Humanism" due to many factors, foremost among them, the rise of a scholarly traditions which embraced a curriculum of "humanities" studies. These studies included grammar, moral philosophy, poetry, and art. The basis for the Humanist movement was formed in classical antiquity; Greek and Roman models provided the theories upon which curriculums were developed. The ideas which emerged from Renaissance Humanism were integrated later, in the twentieth-century into a formal philosophical system. In the Renaissance, Humanism was not considered a populist movement: "The humanism of the Renaissance, unlike those mediaeval types of piety or heroism which are embodied in the Gothic cathedrals or the Chansons de Geste, was not popular but aristocratic. The message of the humanist was to the elect," (Sellery, 1950, p. 111).
            The aesthetic impact of Humanism, in art and music, was exemplified, in the Renaissance, by an art which embraced the heroic form and "soul" of humanity. Unlike the art of the Middle Ages which embraced mystery, " for the Renaissance, "God had become man in the person of Jesus, and the Christians of Western Europe were not content with contemplating the mystery; they strove with all the strength of their art to feel their union with the divine," (Sellery, 1950, p. 216).
            Like the classical art of the Greeks and Romans, the Renaissance embraced "the inherited fondness of the Italians for the ancient cult of the human figure and for the antique forms and habiliments which their Roman ancestors had found congenial," which led to a greater emphasis in Renaissance art on humanity, upholding the classical Roman notion of: "man the measure of all things," (Sellery, 1950, p. 218)
Reference
Sellery, G. C. (1950). The Renaissance, Its Nature and Origins. Madison, WI: University of   Wisconsin Press.