The Excellence of Steve Jobs Essay Sample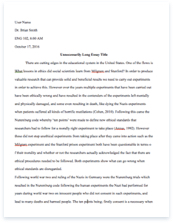 The whole doc is available only for registered users
OPEN DOC
Pages:
Word count: 1271
Category: apple
Get Full Essay
Get access to this section to get all help you need with your essay and educational issues.
Get Access
The Excellence of Steve Jobs Essay Sample
Steve Jobs displays arête in many ways, for one, being the most prolific icon in the tech industry, and two, for becoming so while fighting a terminal cancer.
Steve Jobs was born on February 24th, 1955, in San Francisco, and was put into adoption. He went to high school in Cupertino, California, which is not the headquarters of Job's billion-dollar corporation, Apple. While Jobs was in Cupertino, he attended after-school lectures at the Hewlett-Packard Company in Palo Alto. He soon earned a summer job there and worked with future Apple co. founder Steve Wozniak, who was at the time a computer hacker. Jobs dropped out of Reed College in Portland, Oregon after just one semester. However, he still continued to sit in classes such as calligraphy, while sleeping on the floor in friends' rooms and eating weekly free meals at the local Hindu Temple.
In late 1974, Jobs got a job at the popular game manufacturer Atari, working as a technician to save money for a spiritual retreat to India. Jobs then had enough money to make his pilgrimage, and went with college friend and the to- be- first Apple employee. He came back a Buddhist, with his head shaved and his mind cleared. He then began his experimentation with LSD, calling them one or two of the most important things he had done in his life.
In 1976, Steve Jobs, Steve Wozniak, and Ronald Wayne founded Apple Computers Inc. In that year, they released their first computer, the Apple I, which didn't doo so well because if did not have a monitor or a keyboard. However, the next year, they released the Apple II, with monitor, keyboard and all, and there were in business. Five years later, Jobs asked Pepsi executive John Scully to serve as Apple's CEO. Jobs asked him "Do you want to keep selling sugar for the rest of your life, or do you want to come with me and change the world."
The next year, the team released a Super Bowl commercial titled "1984", which was a huge hit. And at apples annual shareholders meeting that very year, a very emotional Jobs introduced the Macintosh. The success was instantaneous. The Macintosh became the very first commercially successful small computer with a graphical user interface, a type of user interface that allows users to interact with images rather than text commands, which is what we are so used to today.
Jobs' success, however, was short lived. Near the end of that year, an industry wide decline in sales caused irritation between Jobs and CEO John Scully, and at the end of May 1995, Jobs was relieved of his duties as head of the Macintosh Division.
With free time on his hands, Jobs founded another computer company, NeXT Computer. Jobs used similar ideas from his Macintosh machine and wanted to improve them. Like the Apple Lisa, the NeXT Computer was technologically advanced, but it had a lofty price. From within those who could afford it, the NeXT gathered a strong following because of its digital processor chip and many other niceties.
In 1986, Jobs bought The Graphics Group, now named Pixar, from LucasFilm's computer graphics division for about $10 million. Jobs helped jump-start this team of extremely skilled people into the animation powerhouse it is today.
In 1996, Apple announced that it would offer $429 million for NeXT Computers, bringing Jobs back to the company he co founded. He soon became interim-CEO after the board felt the current CEO was not delivering the success Jobs had once brought when he was in power. At the 2000 Macworld Expo, Jobs dropped the interim and became permanent CEO.
With Apple's purchase of NeXT, Jobs was free to integrate its technology into Apples, using the NeXTSTEP processor and evolving it into the MAC OS X. With the OS X, Jobs went to work, not stopping until in 1997, Apple released the iMac. The astonishing thing about this computer was not only the revolutionized interface, and the incredible speed, but the look took on a new, unprecedented sleek style that we all now know and love.
Apple began to branch out from the computer industry and in 2001 released the portable music player, the iPod, which was an instant success. Jobs came to back it up with an online music store in the hit program iTunes. Following the success of the iPod, Apple became focused on developing more than just computers, therefore apple set up a whole new branch of the company devoted to the development of the iPod.
While the iPod was being released in different shapes and sizes, Jobs was looking forward to coming back to the computer lab. Unfortunately, in 2004, Jobs announced to his employees that he had been diagnosed with a cancerous tumor in his pancreas. The outcome of pancreatic cancer is usually very grim, but thankfully Jobs had a much less aggressive type. To alleviate himself of the tumor and to stop his health from deteriorating any more, Jobs underwent a pancreaticoduodenectomy, or "Whipple Procedure" in July 2004 that appeared to have successfully removed the tumor. Jobs apparently did not receive any chemotherapy.
In early 2006, jobs returned, lighting up the tech world once again. His medical troubles, however, were not far away.
The new craze over Notebook Laptops interested Jobs, and to see if Apple could compete in the laptop business. For sure, the Macbook was a complete success, sleek in design and lightweight, it lacked none of the characteristics that made the iMac so beautiful.
In 2007, Apple Computers Inc. launched its biggest commercial success to date, the phone that changed everything- the iPhone. Complete with everything a phone of today should have, along with more than 10 billion apps to download from the revolutionary App Store, the iPhone was a major hit and brought Apple to the top of the cell phone business as well. Every summer since the 2007, Apple has released a newer version of the iPhone, with the 3G in 2008, the 3GS in 2009, and the phone that changed everything again, the iPhone 4 in 2010. Up until recently, the iPhone was available to only users on the AT&T cellular network. Now, Apple offers the luxuries of the iPhone to Verizon as well.
Later in 2007, at the Macworld Conference, Apple Computers Inc. announced that with a portfolio containing software, retail, online distribution of electronic media, home entertainment, digital audio players, computers, (and later, the revolutionizing the hand-held tablet), they would be changing their name to simply Apple Inc., indicating they were at the top of not only computers, but the entire technology kingdom. With Steve Jobs at its head, Apple never ceases to strive for excellence, for arête, and every time he reaches for it, he brings back more than the world can imagine.
Bibliography
"MacVideo – Encoding – News – Visual Tour: Apple's Greatest Hits under Steve Jobs."MacVideo – The Ultimate Resource for Video on the Mac. Web. 5 Feb. 2011. <http://www.macvideo.tv/encoding/news/index.cfm?newsId=3259654&pagType=samechandate&pn=5>.
Jhonsa, Eric. "Can Steve Jobs Learn From Henry Ford's Mistake? – Business – Motley Fool – Msnbc.com." Breaking News, Weather, Business, Health, Entertainment, Sports, Politics, Travel, Science, Technology, Local, US & World News – Msnbc.com. Web. 2 Feb. 2011. <http://www.msnbc.msn.com/id/41548296/ns/business-motley_fool/>.
"STEVE JOBS." CS Dept. NSF-Supported Education Infrastructure Project / Ei.cs.vt.edu. Web. 6 Feb. 2011. <http://ei.cs.vt.edu/~history/Jobs.html>.
Costello, Sam. "Steve Jobs Biography – Life of Steve Jobs – Biography of Steve Jobs." IPod – Apple IPhone & IPhone Apps – Apple IPad – IPod Touch – ITunes. Web. 10 Feb. 2011. <http://ipod.about.com/od/introductiontotheipod/a/steve-jobs-bio.htm>.