The Five Steps in the Claim Adjudication Process Essay Sample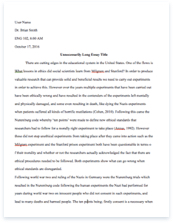 The whole doc is available only for registered users
OPEN DOC
Download Essay
A limited time offer!
Get a custom sample essay written according to your requirements urgent 3h delivery guaranteed
Order Now
The Five Steps in the Claim Adjudication Process Essay Sample
The Claims Adjudication Process determines the insurer's payment or financial responsibility after the member's insurance benefits are applied to a medical health claim. This process is not done by a single person, and it involves office administrators (from the receptionist, back office staff, medical biller and coders). These claims are then processed by the insurance company and then they will notify the provider of the outcome of the submitted claim in full detail. Any claims that have secondary insurance such as in Medicare (then the primary payer's adjudication information must be included with the claim, and this should include: the paid amount, the approved amount, the allowed amount, the amount that the patient is responsible for (this includes the copay, coinsurance, and deductible amounts), the amount covered, any discounts applied (which is any adjustments made to the total of the claim), and the date. These codes in the insurance provider's report should be identical to those sent by the healthcare provider for these services to be properly compensated and then such payments be later applied to the patient's account.
When the patient insurance did not cover some or any of service rendered, it leaves some or all portions of the bill unpaid for, and these charges then are the sole responsibility of the patient to pay for. The billing department has to confirm the total amount reimbursed by the insurance provider and the amount that will be billed to the patient and this will balance out the total amount of the billing process. A health practice that bills the patient directly needs to include all the information pertaining to services provided at the time of their visit and this includes a list of the services provided, the dates of service, any payments made by their insurance, any deductions from their bill, and any outstanding balance the patient is responsible to pay for out of pocket. We must ensure that all the information submitted is accurate and clear, and that the patient understands his or her financial responsibility, and this in turn will help avoid any potential misunderstandings in receiving reimbursement from the patient and or their claim.