The Future of Asia Essay Sample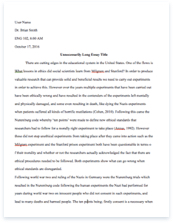 The whole doc is available only for registered users
OPEN DOC
Download Essay
Get Full Essay
Get access to this section to get all the help you need with your essay and educational goals.
Get Access
The Future of Asia Essay Sample
Introduction: What is Asia? The factor of unity among Asian countries. Mention names of the countries.
* Integration among different Asian nations that are woven together economically and politically.
* Asian countries are committed to advancement in various fields such as trade, science technology and education.
* Asian leaders meet periodically to discuss issues of importance and progression. The idea is to seek the co-operation of several countries to aid each other in trying times.
* Economic development through a network of business that involves co-operation of Asian countries.
* To promote peace and stability among nations.
Para 1 : Economic Progression
* Commitment of China and Japan in fostering ties with each other to build an East Asia community involving China, Japan and South Korea to develop a co-operative framework involving regional, political, security and social issues.
* The South Asian countries will need to adjust their trade and economic policies and build better relations to avoid being crushed by bigger market rulers like China and India. For this a proposed alternative is the setting up of an Asian Monetary Fund to promote financial integration in Asia. Its sole purpose would be crisis lending and recovery assistance.
* India is on the way become the next new economic power, following China, by capitalizing on its low labor costs and technological advancement.
* The move by ASEAN leaders to draft an East Asian Free Trade agreement is a commendable one.
* The formation of the East Asian summit has helped resolve many economic issues and led to advancement to countries like Vietnam that are pushing forward to make a mark globally.
* Thailand is a symbol of economic resilience as it has arisen amidst economic currency crisis.
Para 2 : Political stability and peace
* North Korea's nuclear standoff is a rising concern as the Asian countries have resorted to a long term strategy to coax Pyongyang to give up the goal of attaining nuclear arms. The six party talks have been in progression to make the Korean peninsula a nuclear free zone.
* Consideration for a multilateral security framework for Northeast Asia. The six-country talks could serve as a base for such a security structure. The idea is to have a 16 nation framework by involving the US.
* Recently visits by the Japanese and Chinese leaders to each other's country have helped to resolve disputes and strengthen bilateral ties.
* Political upheaval in Thailand is a major concern for the ASEAN.
Para 3 : Commodities , security and the environment
* In order to deal with uncertainty in the Middle East, the Asian countries have decided to share their oil reserves. Japan and South Korea have facilities for storing oil, and China and India are moving toward securing reserves. This will help reduce the dependency on the Middle East.
* The creation of a multilateral security framework such as an Organization for Security is being proposed to counter the growing threat of terrorism and weapons of mass destruction as well as the spread of organized crime.
* The proposal to reduce emissions of global warming gases is in the pipeline for discussion and the Asian countries have been actively involved in speeding up forestation projects.
Provide some examples of how Malaysia, Indonesia and other countries are carrying out forestation and taking measures to reduce global warming.
Conclusion : The importance of having integration among Asian countries.
The integration among the Asian nations has not only helped resolve political disputes, economical crisis and social issues but has also led to the unification of the countries irrespective of size and geographical conditions. The future of Asia depends upon the co-operative ability of these countries to respect each other's boundary, yet maintain an everlasting coalition to lead Asia into a one -nation progression.