The Future of Australia Is Tied To The Rise of China Essay Sample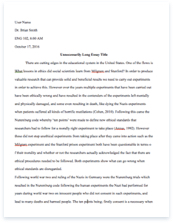 Pages: 5
Word count: 1,138
Rewriting Possibility: 99%

(excellent)

Category: china
Get Full Essay
Get access to this section to get all help you need with your essay and educational issues.
Get Access
Introduction of TOPIC
             The effects and extent of China's continuing globalization has been an issue due to its effects not only on the country's neighboring nations, but on the whole world as well.  Even the United States of America is somewhat being threatened by the rising China, though the real reason behind it is still unclear.  This is because in the first place, China does not have any acknowledged objective with its international functions.  There are opinions regarding the nature and the products of the continuing ascend of China.  One of them concerns Australia, stating that the future of the said country is tied up to China's rise; which I believe is true.
            Australia is positioned between of the east and west civilizations.  Australia can be considered more of an Asian country location-wise.  In terms of culture it is more European; however, this characteristic can also be changed as time progresses.  The economy of Australia is comparable to that of other countries, which are known to be extensive in the world market.  Since the countries that supply important raw materials have an established control over the countries in need of the commodities which means that China is a part in the case of Australia in this setting (Rosecrance, 2007, pp. 364-368).
            Due to China's boost in economic, industrial, military, and technological growth, the country has been disturbing the United States because of their common interests.  This condition left Australia being persuaded by both Japan and the United States to be in opposition against China.  Knowing that the United States and Japan are two nations with whom Australia had time-honored friendship and alliance with, the country must maintain good relations with them without bringing into action anything that might cause conflict with other involved countries such as China.  China is continuously rising.  With this, the United States is also continuously trying to be in front of the race in terms of power and wealth.  If this would be the trend, then Australia would also be affected.  Therefore, I can state that the country's future is attached to the rise of China.   It has a huge role as a mediator in bringing the concerned parties together (Einhorn, 2005).
            Australia and China have long been sustaining a diplomatic connection which actually began through trade.  From intermittent consignment of wheat grains from Australia, the relationship had expanded into larger deal
ings.  Second to Japan, China is one of the largest trade partners of Australia.  It ranked higher
than the United States with the latter being the third.   (Rudd, 2007, p. 1).
            With the same fate as the other countries, Australia is faced with the challenges posed by the rising China.  In fairness to China, however, the country demonstrates no symptom of democracy.  There are a lot of developments with regards to the human rights of the Chinese nationals.  However, maltreatment and abuse are still present to violate the rights of the country's citizens.  This is expected to proliferate in the years to come.  As Australia strives to attain a bright future, the rise of China is evidently hand-in-hand continuing to affect the former's growth.  Australia is also challenged, as with the United States, to make the most out of the economic benefits common to it and China.  This should be accomplished without neglecting the assertion of the countries' differences.  The government of Australia must stand equally in between China and the United States.  This is likewise a challenge for the country so as to maintain support for both parties.  This is true due to the interconnection among the three especially, wherein all are affected by each one (Rudd, 2007, p. 1 and Okabe, 1968, p. 1).
            The Australian government must be aware of any issue regarding the efforts of China that might be interpreted as strategies and efforts to control other nations, especially the more hospitable countries such as Australia (Kapisthalam, 2007, pp. 369-375).
            China has an apparent power being used in the South Pacific.  This could also possibly be intended to increase its bond with Australia, or even with the United States.  It was also known to hinder the membership of some nations, including Australia, in the ASEAN (Kapisthalam, 2007, pp. 369-375).
            Australia is likewise faced to choose between maintaining its present dealing with the United States and supporting China and the other Asian countries.  As Rudd stated, Australia's future is strongly tied up with China's future itself.  Australia should effectively maintain good working relations with China and find ways on how to do this without compromising its own interests.  This shows that Australia's future is not merely tied up with the rise of China, but is also somehow dependent on it in terms of possible decisions and economic strategies.  This is a big challenge to the country since it should, at the same time, stick to its own interests and local concerns (Robertson, 2007, p. 1)).
            On the other hand, if balance in the worldwide economy would be achieved, Australia will greatly benefit from the condition but it should be able to adapt to the inevitable changes (Mark, 2005, p. 1).
            Australia is tied up with the rise of China, and this can bring about advantages as well as disadvantages.  Whether or not Australia will have a prosperous future or not would depend on how it will relate with China and the other countries.
Reference List
Einhorn, B. (2005) China Journal. USA: The McGraw-Hill Companies, Inc.
Kapisthalam, K. (2007) Australia and Asia's rise. Australian Journal of International Affairs, 60:3, pp. 369 – 375. 
Mark, D. (2005) Australia's future interests tied up with Asia: Costello [online]. Available from <http://www.abc.net.au/pm/content/2005/s1465614.htm> [Accessed 19 May 2007].
Okabe, T. (1968) The Nature of the Threat of China [online]. Available from <http://www.blackwell-synergy.com/doi/pdf/10.1111/> [Accessed 19 May 2007].
Robertson, J. (2007) China, Asia issues in Australian Polls [online]. Available from <http://www.atimes.com/atimes/China/FJ09Ad06.html> [Accessed 19 May 2007].
Rosecrance, R. (2007) Australia, China and the US. Australian Journal of International Affairs, 60:3, pp. 364 – 368.
Rudd, K. (2007) The Rise of China and the Strategic Implications for US-Australia Relations [online]. Available from <http://72.14.253.104/search?q=cache:LTHFjXwgPDoJ: www3.brookings.edu/> [Accessed 15 May 2007>.