The Future of Nursing on the Front Line of Medicine Essay Sample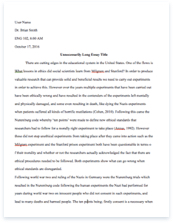 The whole doc is available only for registered users
OPEN DOC
Pages:
Word count: 1080
Category: medicine
Download Essay
A limited time offer!
Get a custom sample essay written according to your requirements urgent 3h delivery guaranteed
Order Now
The Future of Nursing on the Front Line of Medicine Essay Sample
As the evolving U. S Health Care system continues to grow, healthcare professionals across all disciplines continue to play a critical role in supporting the ever-changing industry. Registered Nurses are among the largest healthcare provider to contribute to the demanding U. S Health Care system. However, there are many challenges and barriers within the system as a whole that is preventing the U. S Health Care industry to fully mature.
For an example, due to the passing of Obama Care in 2010, better known as the Affordable Care Act (ACA), which gives millions of previously uninsured Americans opportunities to seek affordable health care services. For this, a healthy and sizable workforce will be needed to meet the increased demand. (Anderson, 2014). In desperate response to optimizing the health care system, the report issued by the Institute of Medicine (IOM) in 2010, "The Future of Nursing: Leading Change, Advancing Health", discussed three vitals areas in which may help to optimize the health care system.
They are nursing education, nursing leadership, and nursing practice. "This transformation needs to occur in three broad areas: practice, education, and leadership" (IOM, 2010). The purpose of this paper is to explore the transformation of nursing education, the transformation of nursing practice, and lastly, the transformation nursing leadership that has been reported by the Institute of Medicine (IOM). The Impact of Transforming Education Dating back to 300 BC, although both men and women with very little education provided nursing care.
However, patient's needs have become more complex and the "superbug," and the illnesses that exist today has become more complicated. As a result, the demand for higher nursing education is crucial in contribution to optimize patient's health. In addition, the demand to improve the health care system by providing high quality, safe, effective, and patient-centered care also requires the knowledge obtained from higher education.
IOM states, "Major changes in the U. S.health care system and practice environments will require equally profound changes in the education of nurses both before and after the received their license". (IOM, 2010). To further advance the U. S. Health Care industry, IOM also encourages nurses to achieve a higher level of education and taking advantage of lifelong learning opportunities for seamless transition to a higher degree program. IOM states, " BSN graduates reported significantly higher preparation in evidence-based practice, research skills, and assessment of gaps in areas such as teamwork, collaboration, and practice.
" (IOM, 2010). While a higher level of nursing education makes a huge impact on the healthcare system as a whole, the knowledge also helps with the transformation of nurses into nurse leaders. The Impact of Transforming Leadership In addition to transforming nursing education, IOM also advised that a strong transformation of leadership is also critical to optimize the health care system. As of today, the public does not view nurses as leaders, and not all nurse graduates have plans of becoming a "leader in the nursing profession.
However, all nurses should make effort to become leaders in the design, implementation, and evaluation of, as well as advocacy for the ongoing reforms to the system that will be needed". (IOM, 2010). On another note, nurses should "be ready to develop ideas, approach management, and make decisions in the political, economic and social circumstance that will help in creating innovative care models and policies". (IOM, 2010). "Nurses should be full partners, with physicians and other health professionals, in redesigning health care in the United States. "(IOM, 2010).
With this being said, a collaboration between the interdisciplinary team is another important aspect of leadership. Overall, teamwork will likely yield a positive result because each member can contribute their part and create a more practical health care system for the patient. In all, this will lead to quality care and less medical errors. The impact of Nursing Practice in Primary Care While the transformation of leadership in nursing is important, IOM also calls for a transformation of nursing practice, specifically in primary care to meet the demand of the ever-changing health care system.
Nursing occupation is one the most versatile profession, and although nurses practice medicine in all settings, there is an increasing need for advanced nurses in primary care. "Nurses should practice to the full extent of their education and training. " (IOM, 2010). With this being said, nurses should continue their lifelong learning and continue their pursuit for a higher level of training. With advanced education and extensive training, nurses will have the opportunity to make a huge impact on improving the healthcare industry.
Besides calling for the rising number of BSN prepared nurses in the workforce to 80% in 2020. Due to the shortage of providers in primary care, IOM is also calling a rising number of nurses with doctorate degrees. (Creasia & Friberg, 2016). Personal Reflection to Meet the Goals of the IOM report After reading the reports by the Institute of Medicine, "The Future of Nursing: Leading Change, Advancing Health", it is evident that nursing is one of the most versatile professions and has the most opportunity to make a huge impact in transforming our health care system.
I learned that nurses can make a difference by creating a more value-driven environment, accessible, and more importantly, high-quality of care for patients. Taking into consideration, I can contribute to this system, by continuing to pursue in higher education. At work, I can also contribute to my organization by going above and beyond for my patients, and also be more involved with the interdisciplinary team. Conclusion Overall, ever since the Affordable Care Act or best known as the Obamacare came into effect in 2010, the U. S health care system has been facing with many new challenges and barrier.
The high demand to provide safe, quality, patient-centered, accessible and affordable medical care has called for help from all healthcare discipline. According to the Institute of Medicine (IOM), one of the most versatile professions that can make a huge impact and make positive changes to the healthcare system is nursing. With opportunities to pursue in higher education, nurses will be able to provide better care. Additionally, through the transformation of practice and leadership, the nurse will be able to contribute to primary care as Nurse Practitioner.
References
Anderson, A. (2014). The Impact of the Affordable Care Act on the Health Care Workforce.
The Heritage Foundation. Retrieved at
https://www.heritage.org/health-care-reform/report/the-impact-the-affordable-care-act-the-health-care-workforce
Creasia, J., & Friberg, E. (2016). Conceptual Foundations: The Bridge to Professional Nursing
Practice. (6th Edition). [ebooks]. Retrieved from http://evolve.elsevier.comInstitute of Medicine (IOM), 2010. The Future of Nursing: Leading Change, Advancing Health.
Washington, DC: The National Academies Press. Retrieved at
https://www.ncbi.nlm.nih.gov/books/NBK209880/