The Godfather Book Review Essay Sample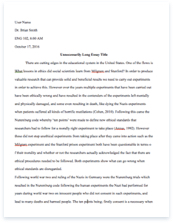 The whole doc is available only for registered users
OPEN DOC
Pages:
Word count: 374
Category: book
Get Full Essay
Get access to this section to get all help you need with your essay and educational issues.
Get Access
The Godfather Book Review Essay Sample
Over the past term I read Mario Puzo's
The Godfather. The book itself is an action packed crime novel that revolves around the Corleone crime family.
The main character in this book is Michael Corleone, the Godfather's son. Michael was introduced in the novel as a young man in his twenties who did not want to be involved with the family business. The book reveals that Michael enrolled in college to become a lawyer in order to escape the family. Michael ends up dropping out of college and enlists in the Marine Corps to fight in the Pacific even with his father's misgivings. Michael was awarded a Navy Cross for bravery and was then discharged in 1945 to recover from battle, later meeting his future wife Kay Adams.
In 1945 after a failed assignation attempt on Michael's father Vito Corleone, Michael is thrown back into the world he had avoided for so long and volunteers to kill both men responsible. After he murdered the two men Michael fled to Sicily and whilst in Sicily, Michael discovers that his elder brother Sonny has been murdered. Michael returns to New York where he becomes fully associated with the family and involved in the criminal enterprise. A year later Michael marries Kay Adams and in 1954 his father Don Corleone retires making Michael the new Don (Head of the family).
My favourite character in the book is Michael Corleone, a quiet and intelligent man. At the start of the book Michael didn't want to be involved in his family's business and the twist that I loved in the book was that this choice was taken away from him. I think this made Michael a more interesting character.
Overall I really liked this book and would recommend it to anyone that wants a good read and is interested in the mafia. It's a great crime thriller with lots of twists and very catchy quotes, such as "I'm gonna make him an offer he can't refuse." The book was a fantastic read and I will be reading the sequel. I would rate this book 4/5 for its fascinating plot and the amount of detail that went in to describing all the characters and scenes.