The Graduate Case Essay Sample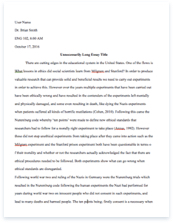 The whole doc is available only for registered users
OPEN DOC
Pages:
Word count: 447
Category: graduate
Download Essay
A limited time offer!
Get a custom sample essay written according to your requirements urgent 3h delivery guaranteed
Order Now
The Graduate Case Essay Sample
            People have different perceptions about life in general. Some people stop dreaming after experiencing a difficult time in their lives. Others, on the other hand, decide to go on further and become known in society. Nonetheless, people are still left in awe by the overwhelming surprises life has to offer.
            "The Graduate", was a movie about a 21-year old graduate, named Ben Braddock (Dustin Hoffman), who went back to his home to be with his parents and celebrate this milestone in his life. Soon after, he was involved in an affair between him and the wife of his father's business partner, Mrs. Robinson (Anne Bancroft). Their affair was shattered when Mr. Braddock (William Daniels) insisted that Ben should go out with Elaine Robinson (Katharine Ross). Initially, Ben was uninterested with Elaine, but circumstances have led him to follow the said lady to the university she is enrolled in.
            Upon hearing this, Mrs. Robinson did everything that she could to separate the two lovers. Elaine was then engaged to another man, which made Ben more determined to win her back. He overcomes the hurdles that came his way and was eventually reunited with his lady love, Elaine.
            Basically, the film was able to showcase the thoughts and feelings of graduates, like Ben Braddock, had after graduation. We bore witness to how Ben was lured to the crazy and sexual world of Mrs. Robinson. Several scenes made us feel how confused Ben was and he questioned himself as to whether or not what he was doing was the right thing. The perceptions of two generations were also seen in this film: that of Mrs. Robinson, and her daughter, Elaine. Both women were attracted to Ben Braddock, whom they felt would cater to all their needs.
            Furthermore, the actors in the film were able to give astounding performances. Dustin Hoffman, who portrayed Ben Braddock, was able to effectively portray his role in the big screen. In addition, the weaknesses his character had were evident all throughout the film. Another contributing actor was Anna Bancroft. Her role as Mrs. Robinson, the temptress, was very much entertaining. The looks and the movements she showed in the film brought us to a different world that most men would want to be in.
            Although the plot of the story was relatively simple, the actors and the director were able to exhibit a juicier story that anyone would watch out for. Out of ten popcorns, I would give this movie a nine.
References
Levine, J.E., Henry, B. & Nichols, M. (1967). The graduate. United States: New Line Home     Entertainment.