The Great Wall of China Essay Sample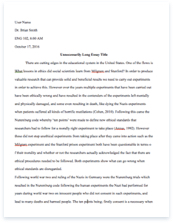 The whole doc is available only for registered users
OPEN DOC
Pages:
Word count: 420
Category: china
Download Essay
Get Full Essay
Get access to this section to get all the help you need with your essay and educational goals.
Get Access
The Great Wall of China Essay Sample
My family and I went to the Great Wall of China on a Christmas Holiday three years ago. It was winter and the beautiful white snow poured down on the frozen ground. The chilling wind seeped into the thick layers of my jacket and touched my body with its cold slender fingers. We used the cable car to reach the top of The Great Wall. Sitting in the cable car was a frightening experience because it sways heavily due to the strong wind blowing on the cold metal surface. The cable cars were forced to stop very often because of the turbulence. At the top of the Great Wall of China, the scene was simply beautiful. The tall mountains covered in soft powdery snow were fantastic scene. There were many tourists visiting The Great Wall as well.
The floor was slippery because of the wet melted snow. Everybody was cautious in their steps so that they would not fall. The crowd was unbelievable, there was almost as many people at the night market as there were on the Great Wall of China. There were many merchants selling souvenirs as well as a photo-taking service. No one would miss the chance of getting their photos taken with their families. There were many tourists challenging themselves to climb the stair to get higher on the Great Wall. The floor was slippery; therefore they had to rely on the hand-railings to climb up the stair. The scene was even more fantastic at the top of the slope.
The snow shines dazzlingly and reflected the brightness of the sun. The top of Great Wall was awfully cold that I felt I was standing at the perk of North Pole, but the scene grasps my eyes as well as other tourists. The sight of dropping snowflakes was like watching bright stars falling. It was the most stunning thing that I ever seen with my very own eyes. This was the first time that I witnessed the real feeling of the Mother Nature.
After the sight-seeing, we took the cable car down the Great Wall. We arrived at a small convenient shop that sells groceries and drinks. My family and I drank hot tea to warm ourselves. The warm feeling of the tea was great after half a day exposed in the cold chilly winter wind. We bought shirts with the painting of the Great Wall and some other souvenirs to remember the mesmerizing view on the Great Wall of China.